The good read: Juicy Readymag editorials and blog articles of 2022
Meet the hand-picked recap of the most inspiring, knowledgeful and practical articles we released in 2022.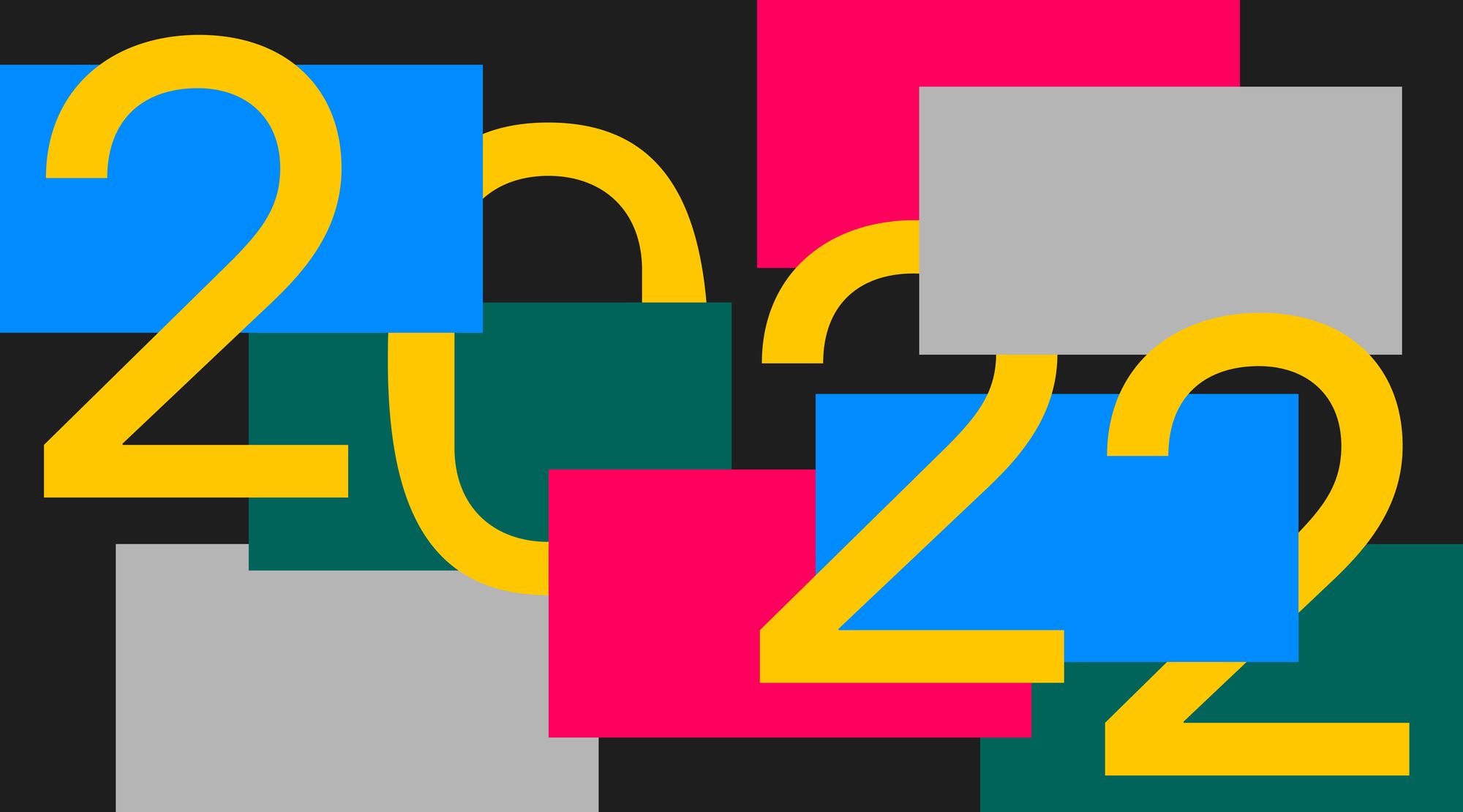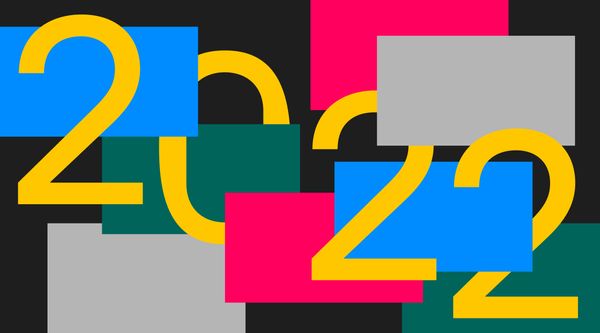 The new year's just begun and will surely bring you noteworthy mental and visual food. But while fresh knowledge is on its way, let's look back at the most helpful and popular articles we released in 2022. In case you missed them, here's a second chance to learn the basic principles behind good product interface, get acquainted with renowned design masters from the past, boost your creative career and create a website as an effective marketing tool.
Faces behind Typefaces
Delve into the Faces behind Typefaces—the project made in partnership with Type Directors Club—to learn more about the prominent creators standing behind the most brilliant type and graphic design works of the modern world. For this longread, we gave the floor to today's TDC medalists and members so they could share their memories of the great designers: Paul Rand, Emigre, Gerard Unger and other masters.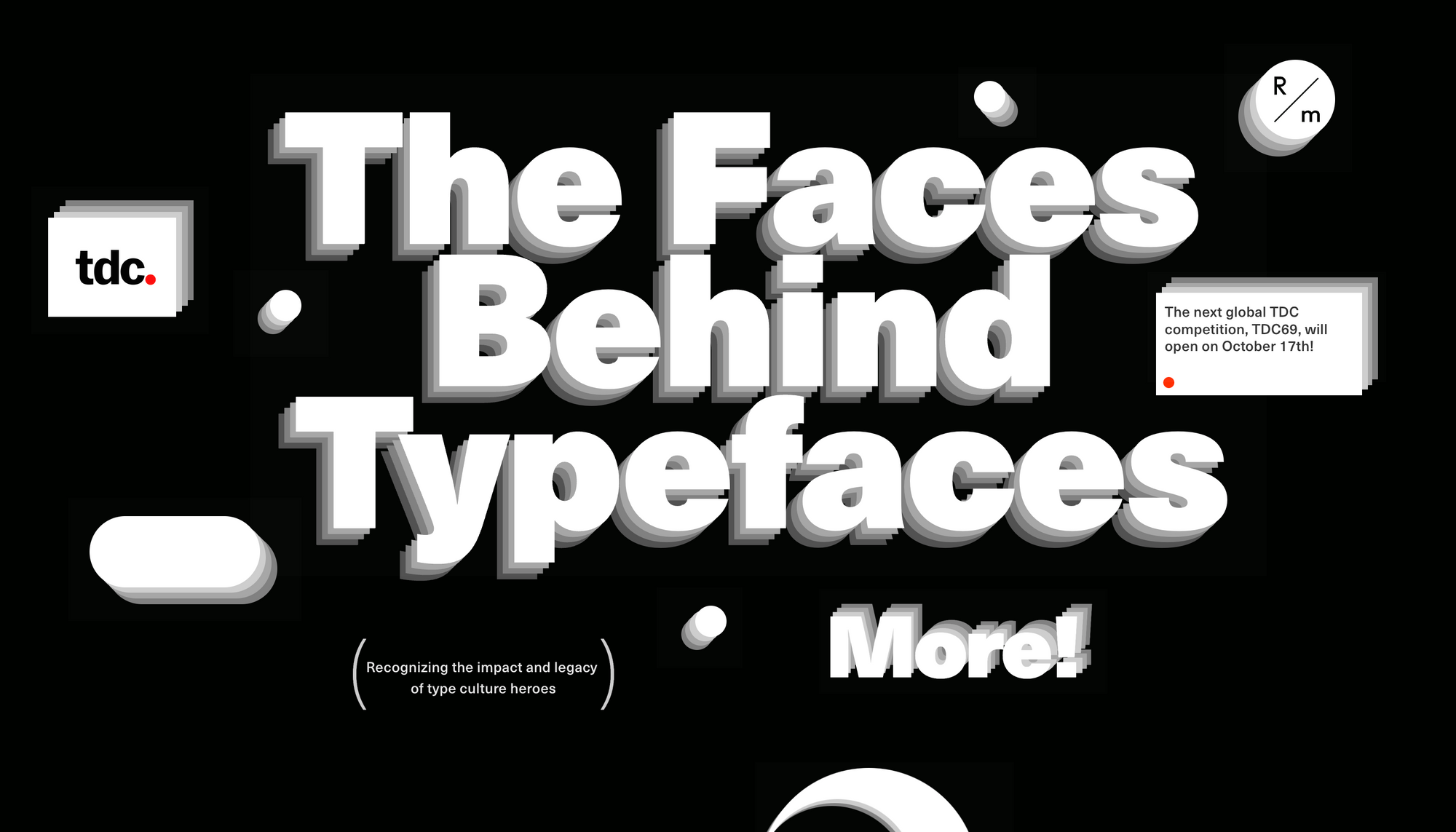 Website elements kit
Not an article but rather a convenient toolkit with elements you can use to build an artful web page. Open the kit in the Readymag editor and copy the element you need into your project—it's as simple as that. To add a bit of fun, we've crumbed some advice on web design across the compilation.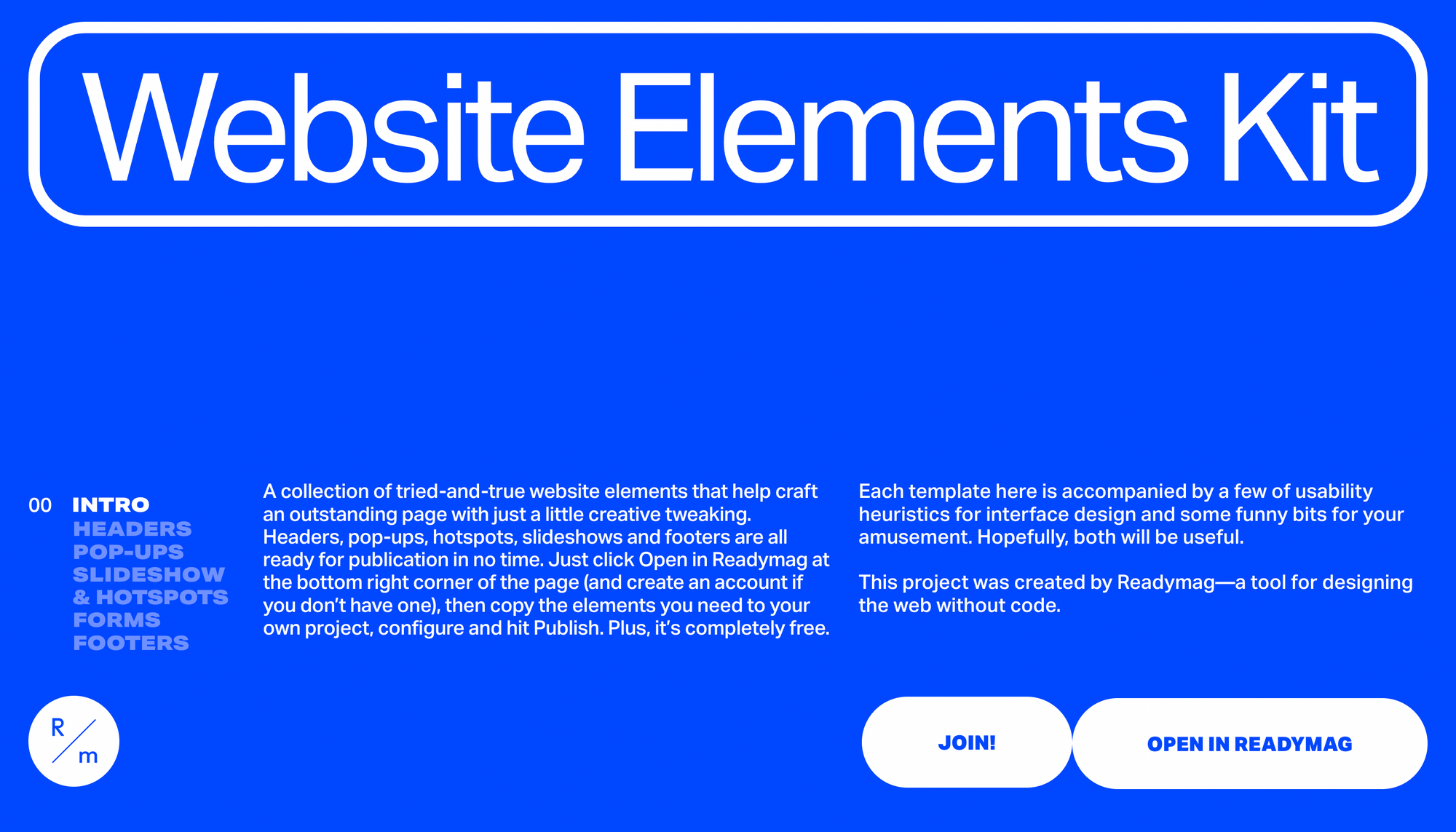 Guiding principles behind the Readymag interface
Our product designer Stas Aki broke down the main principles behind a caring user interface, taking Readymag as a great example. Scroll through this guide to understand the basic notions and mindsets you can implement in your product design to enhance its clarity and make it more user-friendly.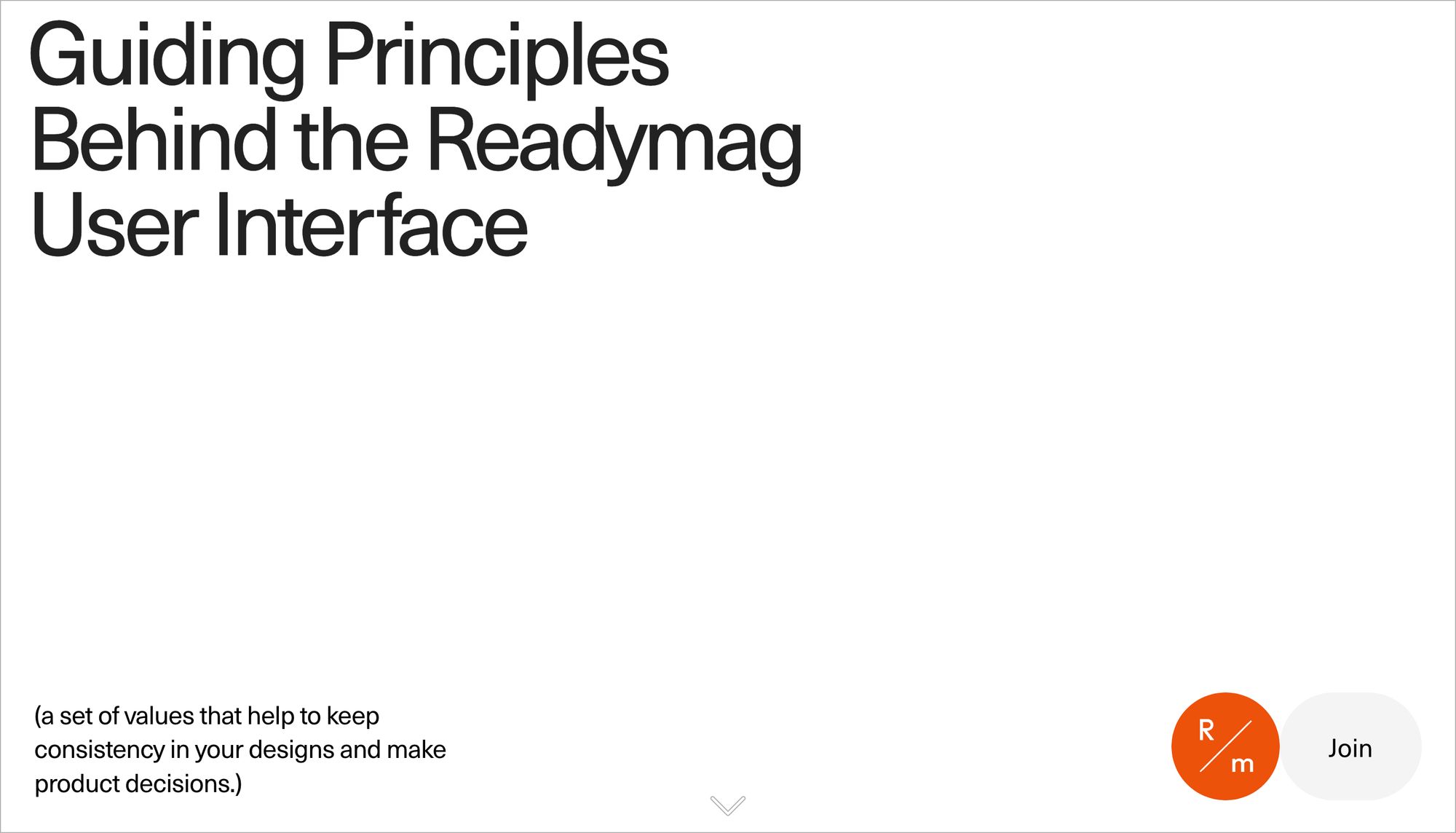 4 ideas from Airbnb Design Lead on how to level up your design career
Looking for career-advancing advice? Catch these honest tips from Doug Alves, the Lead of design at Airbnb. You'll find a brief overview of his career as a self-taught designer, his insights while working on a level-up and his list of handpicked books on the profession.
Reinventing emotions—a series of articles
This series focuses on a human-based approach to product design, celebrating emotional intelligence, person-to-person connections and thoughtful research. Learn how companies such as Endel, Flo and Badoo delve deep into unobvious yet vital aspects of human life to deliver perfectly-tailored products, increase loyalty, and win the love and support of users.
Writing is designing: Content designers on how to drive user experience with every word
Top-notch content designers—Rachel McConnell from Flo, Ben Martin from Mailchimp, and Torrey Modmajersky and Laura Costantino from Google—dwell on the role writing plays in user experience and share tips to help users with words. Read this piece to learn what content-first design is, how non-native speakers can get a grip on the job and some common biases toward the profession.
Strategies to design your website as an effective marketing tool
Did you know that websites with the SSL certificate receive more traffic than those without it or that 60% of users browse using mobile devices? In this blog article, we've come up with measured advice on design and SEO settings so you'll bring in more clients and reach your business goals with no pain.
Top design media and blogs to keep you educated & inspired
Check out curated resources such as the celebrated 'Creative boom' and 'Eye on Design' or the less-widely known 'Typewolf' blog to be on par with recent design trends, along with the most impactful news and updates from the professional community. Once you've trained your eye, the inspiration won't take long to appear.
Design outstanding web in Readymag. Join now