4 ideas from Airbnb Design Lead on how to level up your design career
Airbnb Design Lead Doug Alves speaks on his way into the profession, shares 4 ideas that helped him take his career to the next level and advises 10 useful books on design.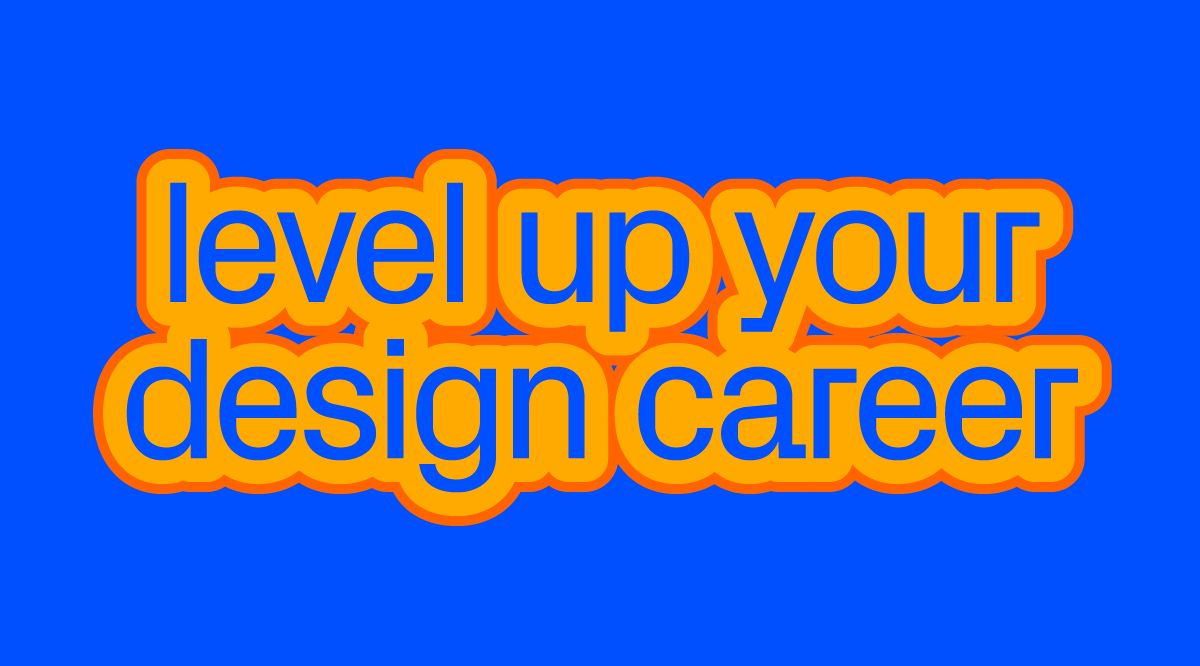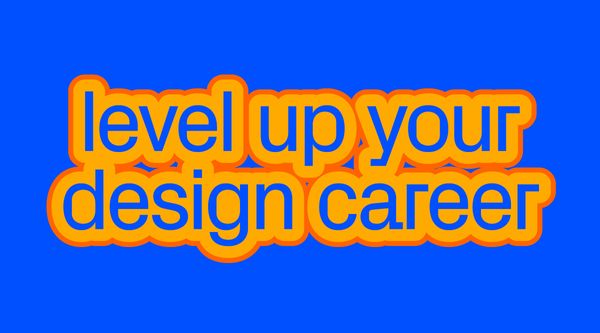 There is no road for the wanderer; the road is made by walking. This same concept applies to your career: the steps you take make up your path. But have you ever mapped out the moves you need to prepare yourself for your dream job in design?
Airbnb Design Lead and Readymag user Doug Alves believes that regardless of how long you've been in the workforce, it's important to be proactive when shaping the future of your career.
In this article, Doug analyzes the path that led him to his top-tier position and offers advice on designer career growth. Heeding his words will help you become an in-demand design professional.
I started my career in Sao Paulo, Brazil back in 2000 working in the digital departments of interactive shops and advertising agencies. In 2007, I got an offer from a digital studio based in Los Angeles and moved to the US.
In 2010, I shifted to brand design and spent eight years building design teams in advertising agencies in Los Angeles as a Design Director. In 2018, I joined Facebook to help to establish visual systems for facebook products. I learned a lot but I always enjoy working with visuals systems and product design and Airbnb gave me this opportunity to work with both. Currently, I'm a Design Lead in the DLS team at airbnb.
— Doug Alves
Find fields that inspire you
I have always been interested in design, even not knowing what design meant to me. I would ask people to bring me menus from restaurants in different cities and countries. I would collect packages or anything related to design. For several years I've been changing various jobs like selling chocolates and lemons and other things but aged 16, I got my first office job. It was not related to design, but there I found a computer that no one was using and started learning design-related software. Along with this, I started reading some books about graphic design and design tools for beginners. I felt so excited!
I guess sometimes even if you are not doing what you want you can learn new things but the key is to find what inspires you to keep you on the right path.
Develop skills that give you an advantage
I don't have design-related higher education. Even though I wanted so badly to be a designer. Back when I started designing I practiced a lot on Adobe Photoshop and Macromedia Flash. The second one was lesser-known by most applicants, so it became my advantage when I applied for my first design job. I've always been curious and in love with design and investing time to learn new tools was helpful in my journey.
When I started I had no interesting projects, but I cared a lot about everything I added. Trying to blend my artistic side with my commercial projects was tough for me. I had no one to tell me which projects were the strongest and I was scared and worried about being judged by my skills. Back then, it was acceptable because that demonstrated my range of skills and my craft and expressed how much I cared about my portfolio back there.
Today my portfolio represents what I want to focus on. I intentionally left things out because some projects don't express my work today. Earlier, my portfolio was focused on illustration and now it's focused on product design and graphic design. Readymag helped me to create the right balance for what I need my portfolio to express today. I love how all design system elements like the grid, typography, color, and even animation are easy and intuitive to use. It also allowed me to visualize my portfolio at different breakpoints which saved me time.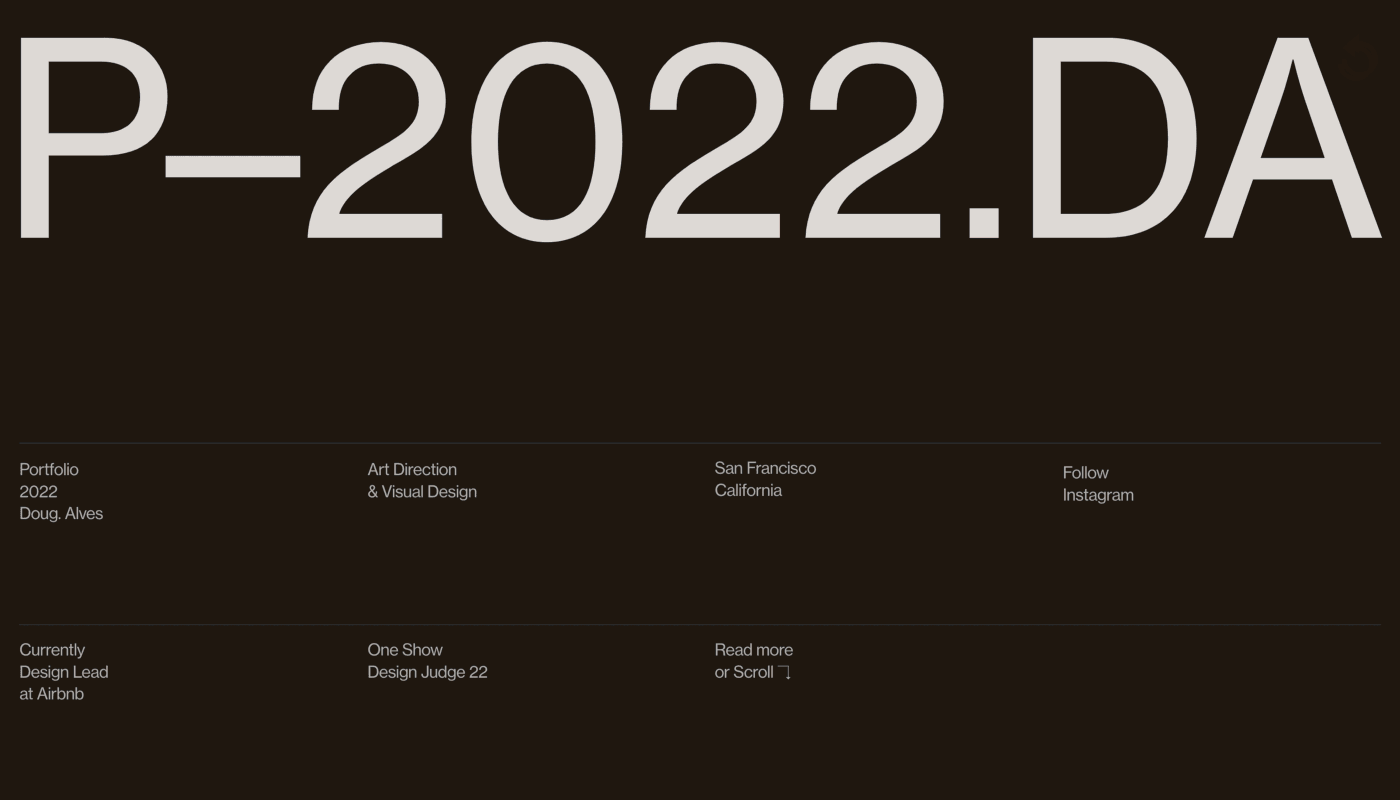 Although a portfolio is not the only way to showcase your work nowadays, social media matters much. I view my Instagram account as an extension of my portfolio: I share my personal and commercial projects, process, and studies — anything that helps others understand how I see the design.
Calibrate your role
My role at Airbnb as a lead is to think about the future of our product and our design language. I try to lead by example offering different visual perspectives to everyday problems. Also, I collaborate with other leads and designers learning from how they work and tackle problems — that's what makes working at Airbnb so interesting to me.
Generally, in the tech industry there are different levels of designers, and what differs from a junior level to a mid-level is the accumulated experience. But you will be able to participate and share your ideas with no regard to your level of experience.
A junior designer will be expected to take directions from a senior designer, request feedback and help take the project to the finish line on time. While a mid-level designer will be expected to explain the intentions behind their designs and take more responsibility for their work.
Senior designers are expected to see projects from a broader view, drive multiple projects, communicate effectively about the project's goal to partners and mentor other designers.
It's important to note that once you become a lead you can always choose your path. If you want to lead projects and processes and be recognized for your tactical skills you can become an individual contributor (IC) but if you want to be recognized for your leadership skills and be responsible for a group of people you can choose to be a manager.
Other design-related roles are important in a company: recruiters, design producers and managers, writers and strategists. For example, proceeding from my experience in tech — a design manager helps unblock designers, provides guidance, helps define strategy and makes sure projects have the right members to ship a project.
Also adaptability, work ethic and teamwork can be helpful skills that navigate your growth at any position in the design industry.
Best books on design as selected by Doug Alves
---
Sign up for beta testing to try new Readymag features before anyone else.
Design outstanding web in Readymag. Join now