Top design media and blogs to keep you educated & inspired
Bookmark these sites and you'll be in the know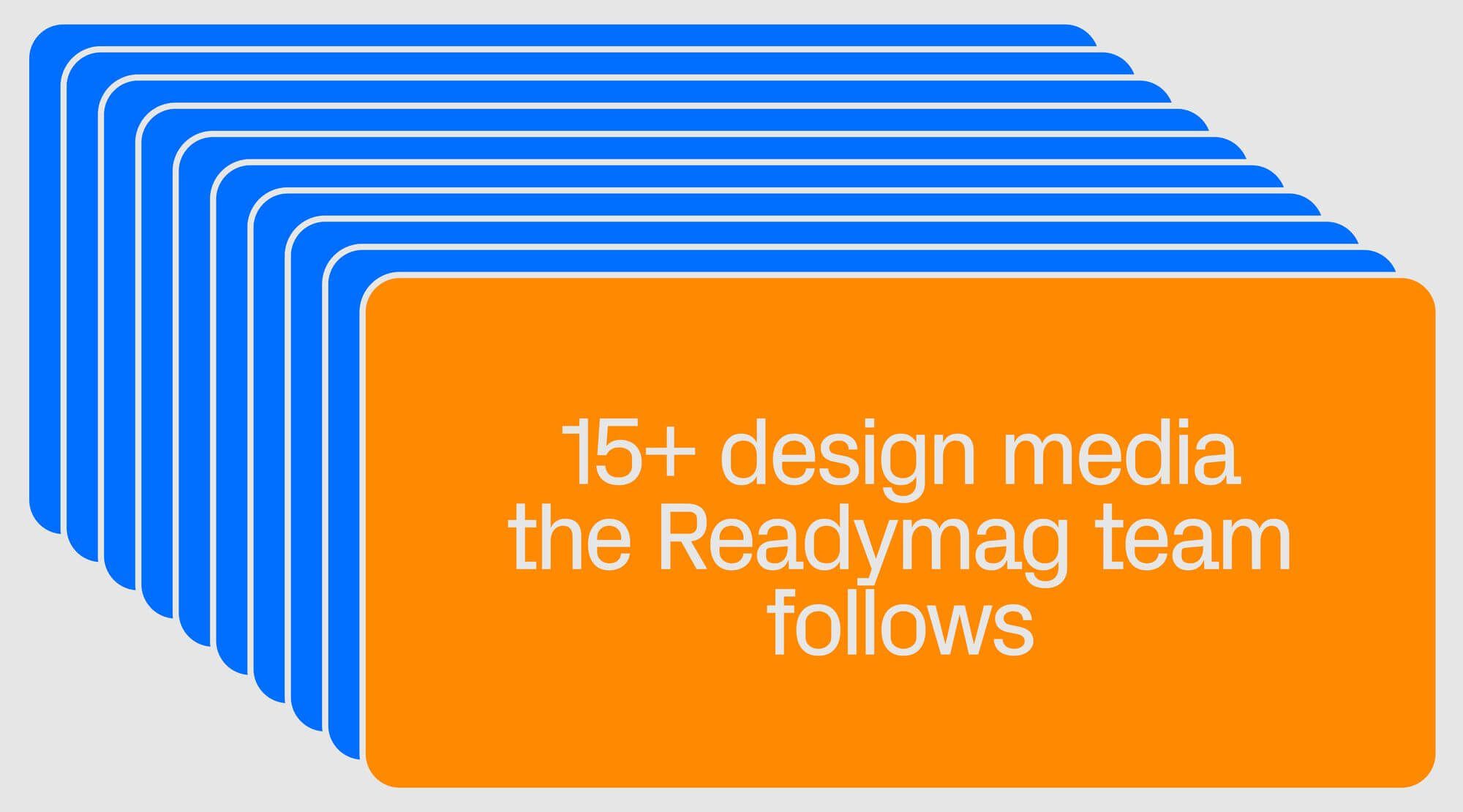 The cool thing about the web is that it's full of brilliant designers and researchers sharing great information—all for free. We've done the digging for you and picked a list of the top design media and blogs we read for inspiration, industry news and knowledge. For each of them we also offer one of our favorite articles.
Futuress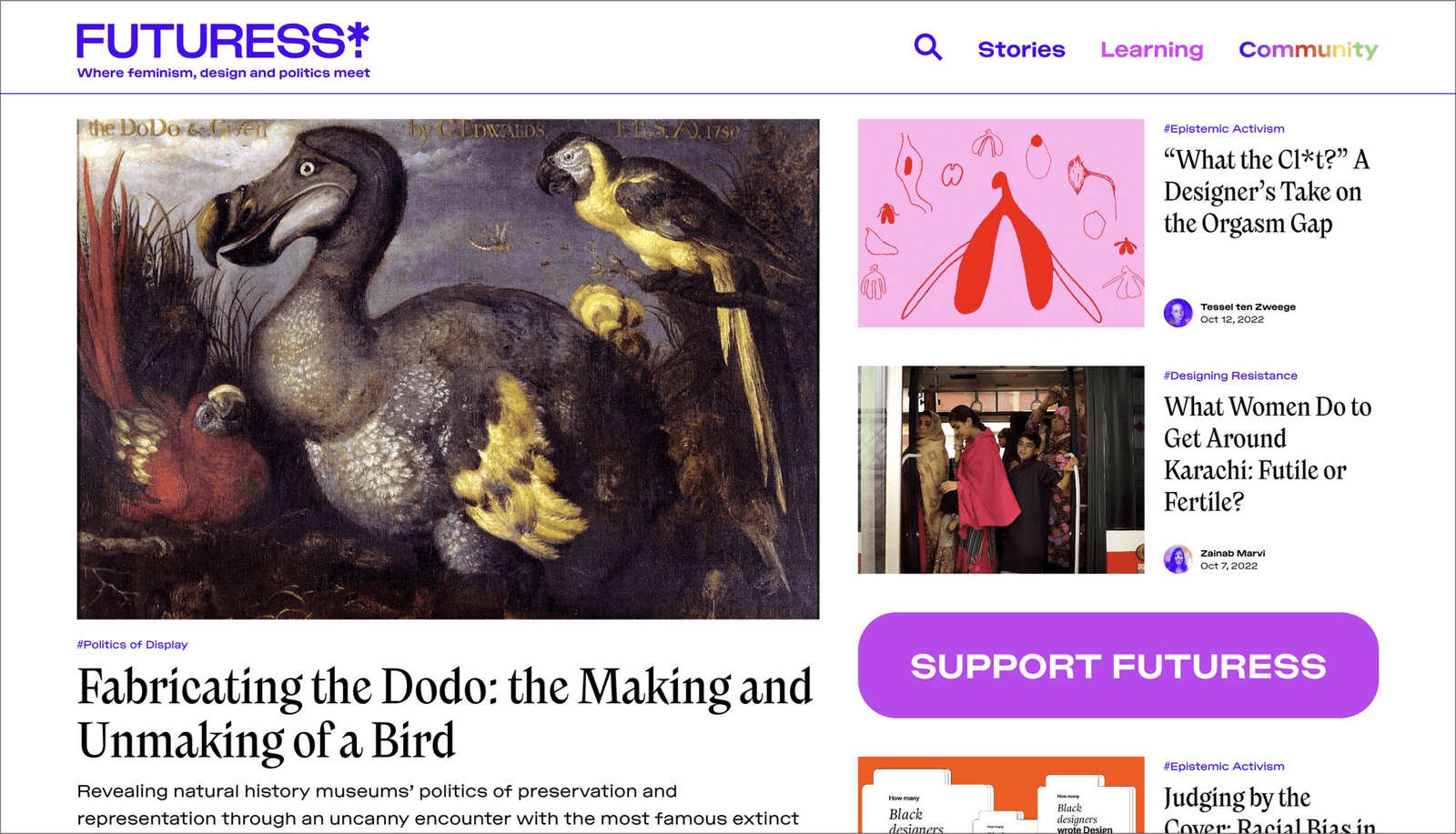 Futuress is a hybrid between a learning community and a publishing platform. Run by a collective of independent design researchers, Futuress sees its mission to radically democratize design education and amplify marginalized voices. "Through various free public programs, we problematize the role of design and foster critical thinking. Our work is literally for the future: we bring people together and support our community to craft their own narratives. One story inspires; many stories can ignite a movement."
"What the Cl*t?" a designer's take on the orgasm gap
Type.today journal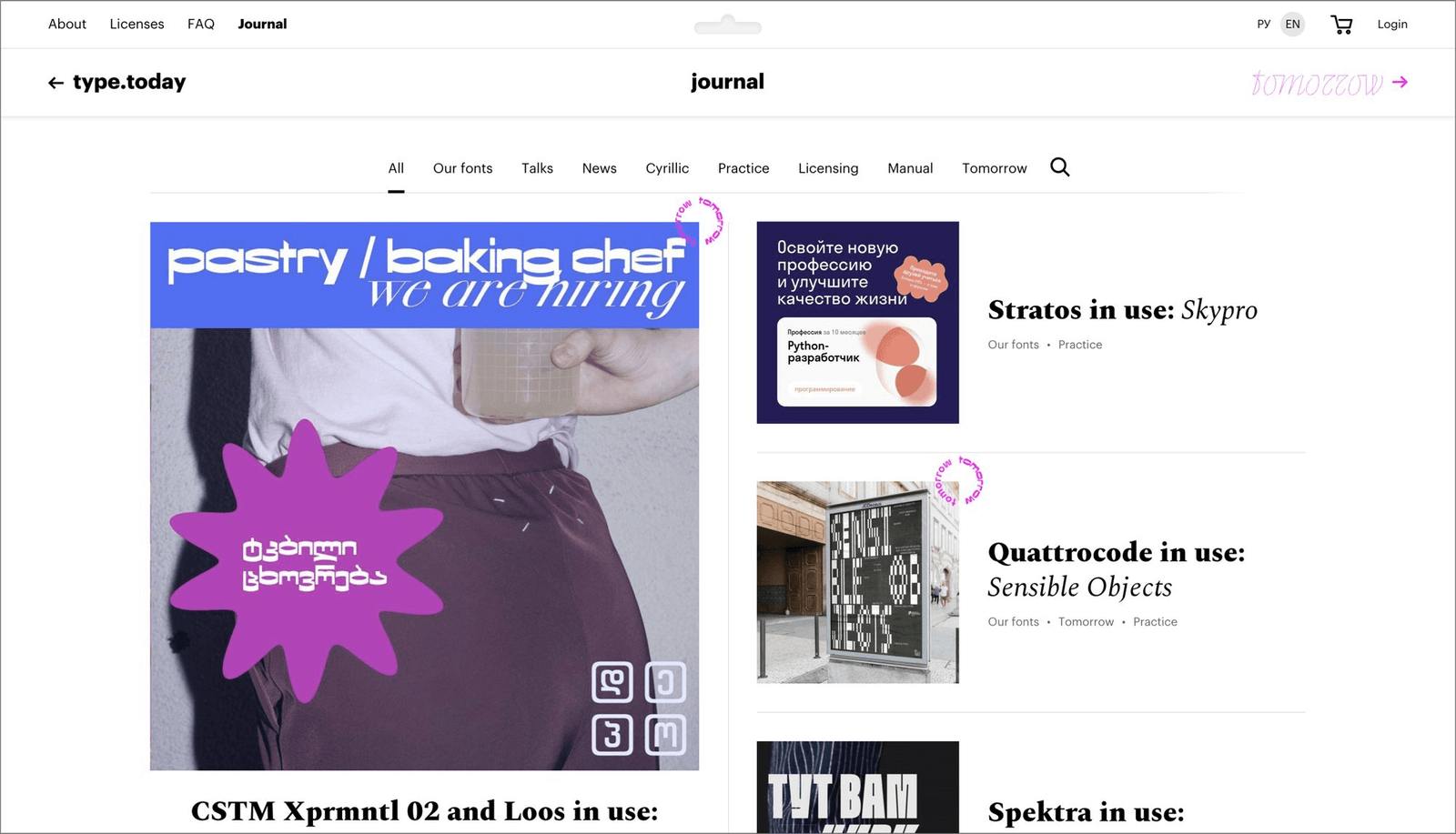 Type.today is a store with high-quality, functional and conceptual fonts. We in Readymag have a penchant for their products: Parmigiano Text Pro, Proto Grotesk, Sauber Script and Spektra are a part of our font library. In their journal the Type.today team offers insights into the creation of the fonts they distribute, posts interviews with their authors and analyzes design projects using fonts from their collections.
UX Collective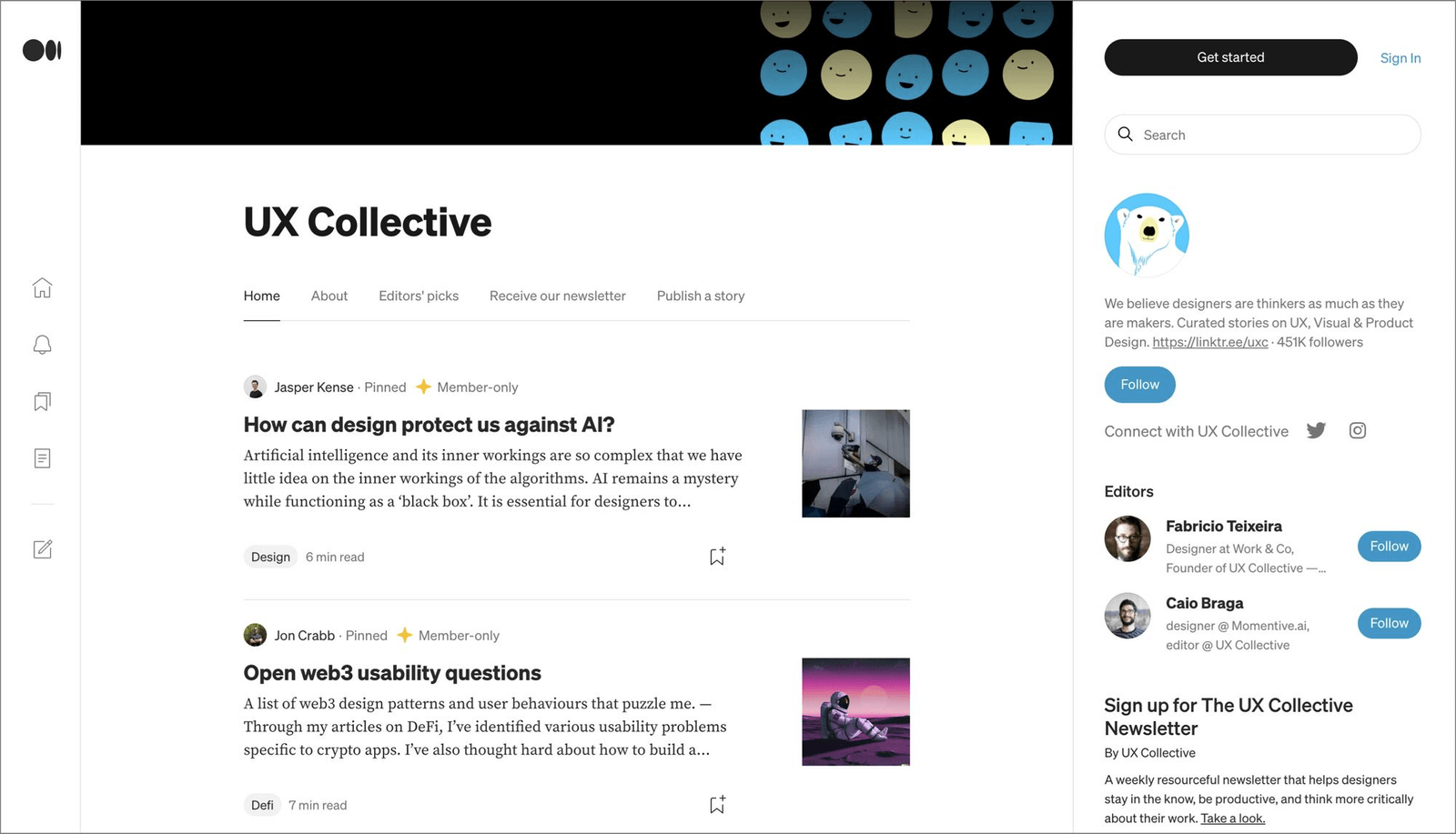 The UX Collective is an independent design publication and blog built to help designers think more critically about their work. It offers curated stories on user experience (UX) and visual and product design.
Ethical design is a risk management strategy: How do we convince decision-makers to make ethical design a priority?
Creative boom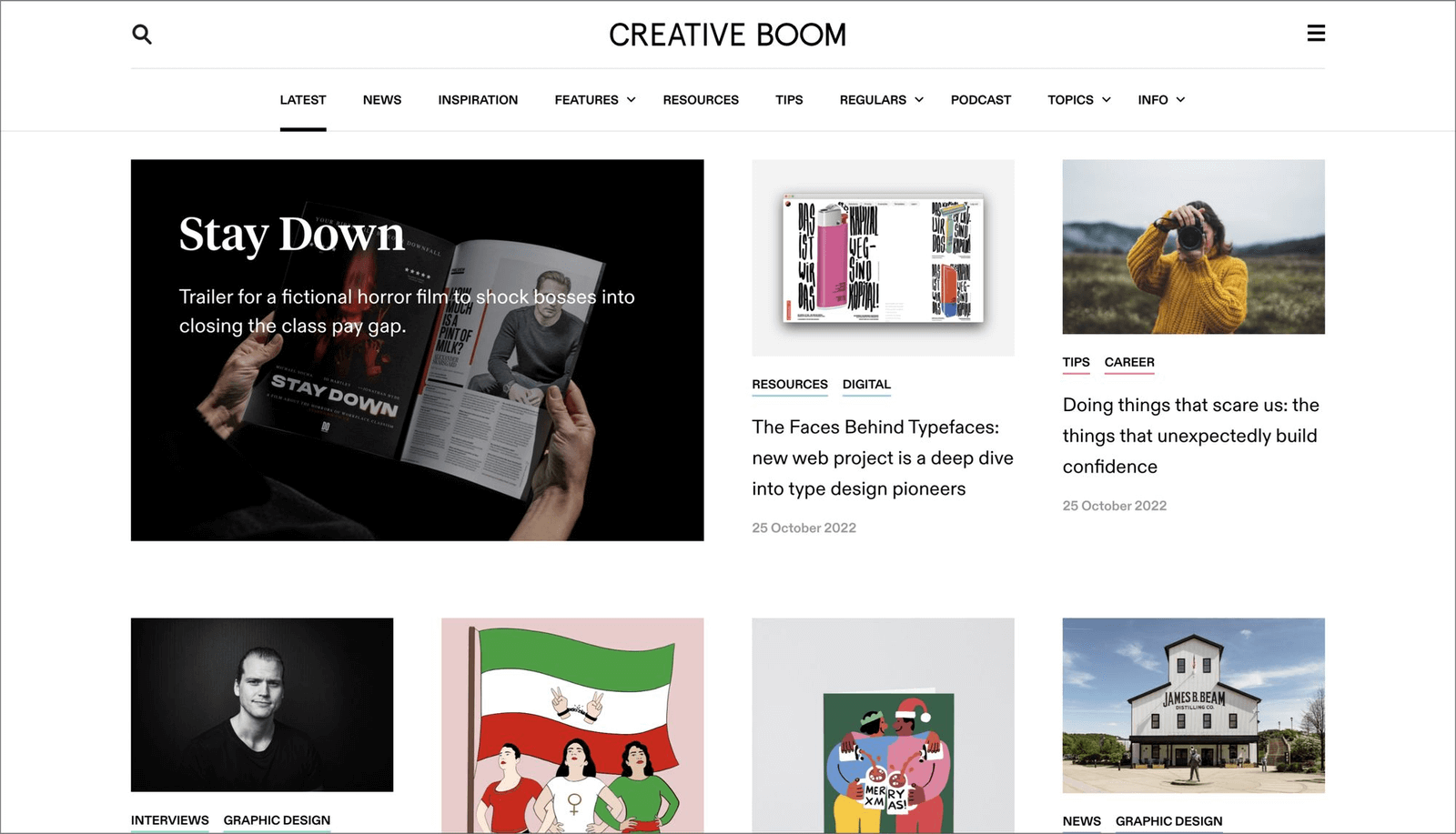 This UK magazine shares news from the design industry, showcases exciting works, reviews new design software and provides tips and insight to help creatives everywhere thrive. From artists, designers and makers to illustrators, photographers, filmmakers and animators—everyone will find something for them.
5 rookie mistakes freelancers make that damage a reputation and chance of success
Printmag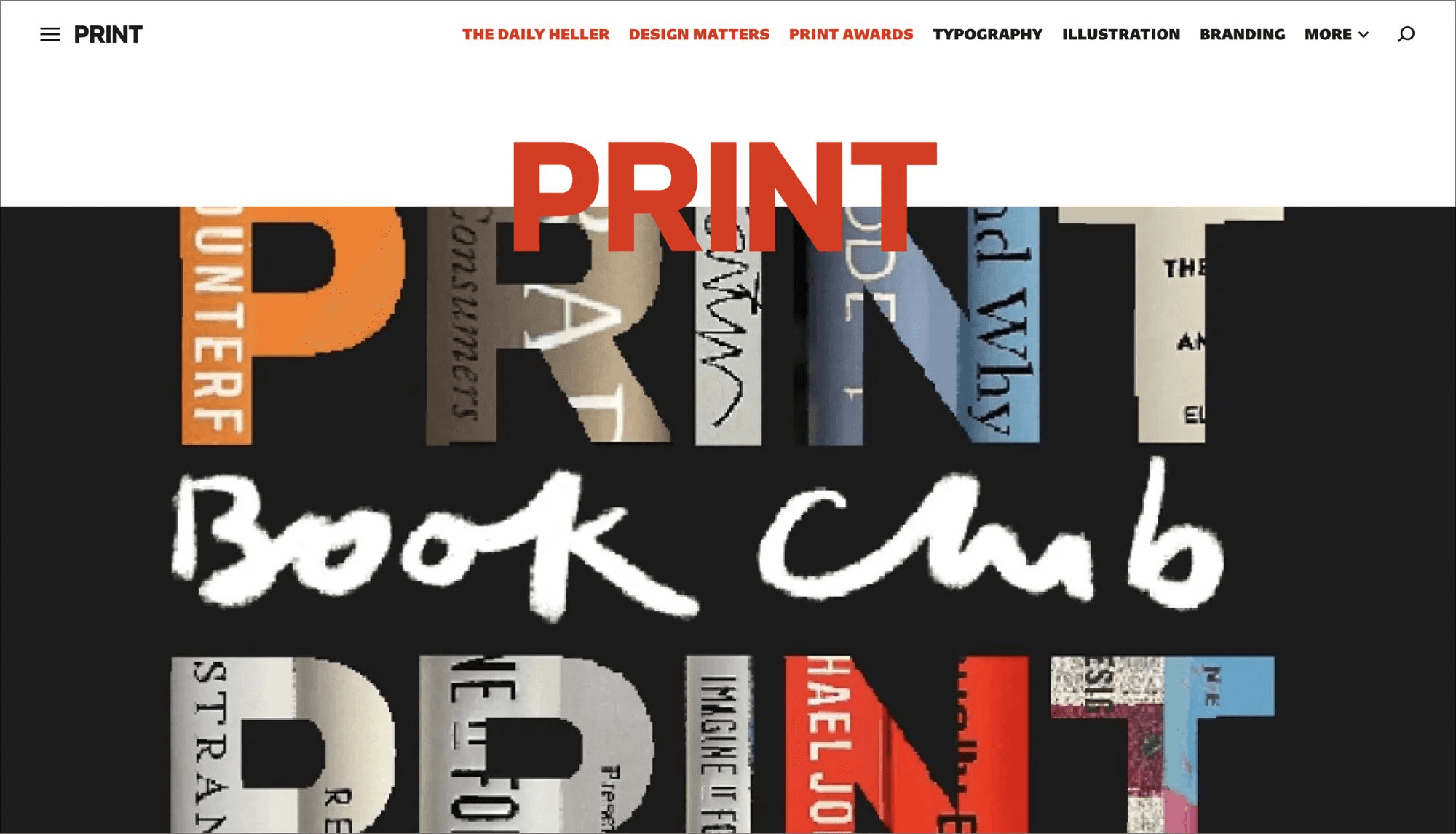 Perpetually curious about everything design, Printmag reports on, curates and celebrates visual culture, the makers of that culture and the expression of graphic design in all its forms and mediums.
The visual identity for Pride Amsterdam 2022 is all about (gender) fluidity
Eye on Design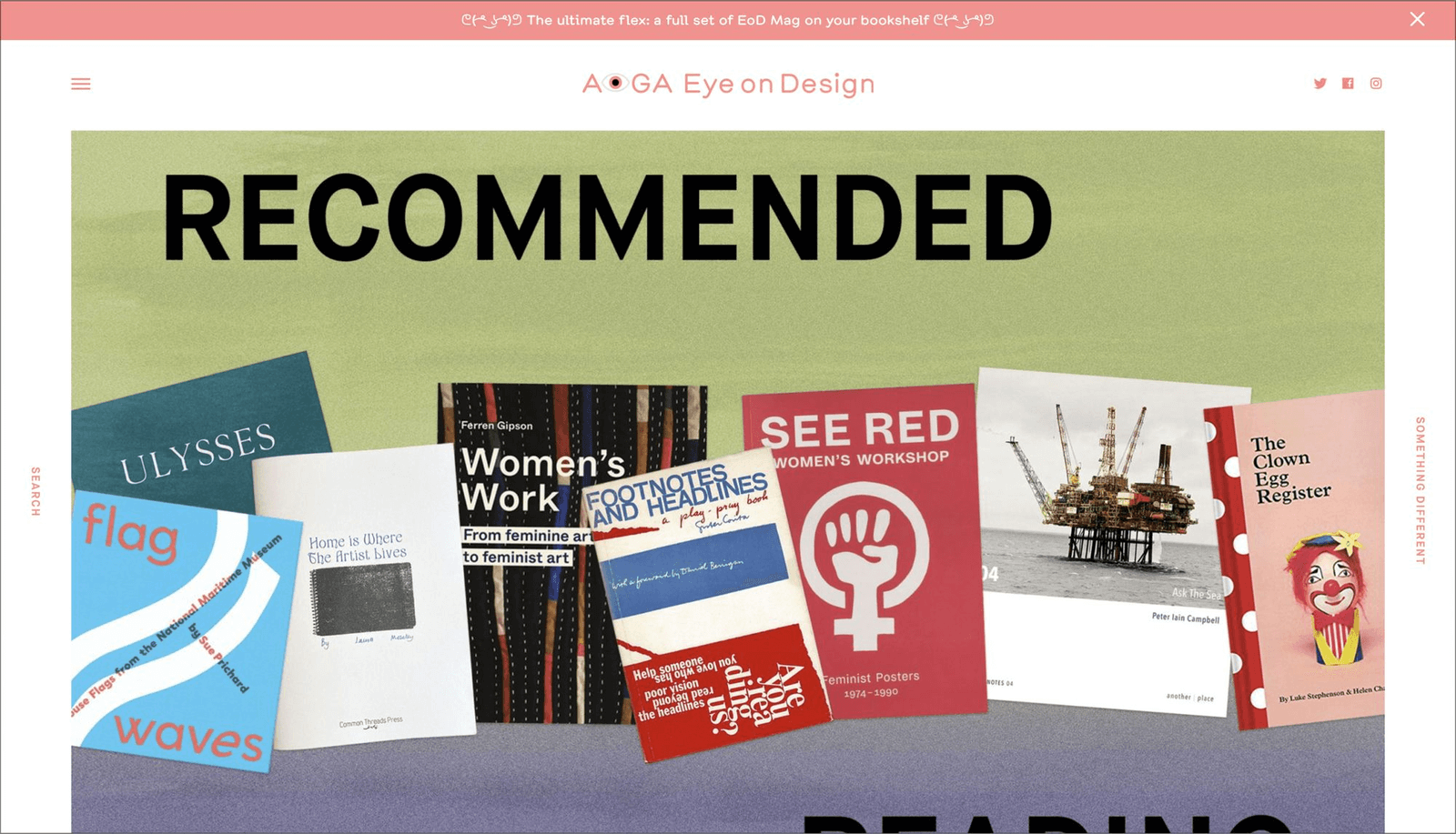 The AIGA, otherwise known as The Professional Association for Design, has a media outlet called Eye on Design (note the inactive page covered with blinking eyes!) that's bursting with design inspiration: this editorial platform explores what it means to be a designer today and elevates the voices of contemporary designers as a way to build a more engaged community.
A Font Inspired by Egyptian Streets That Addresses a Problem for Arabic Designers
It's Nice That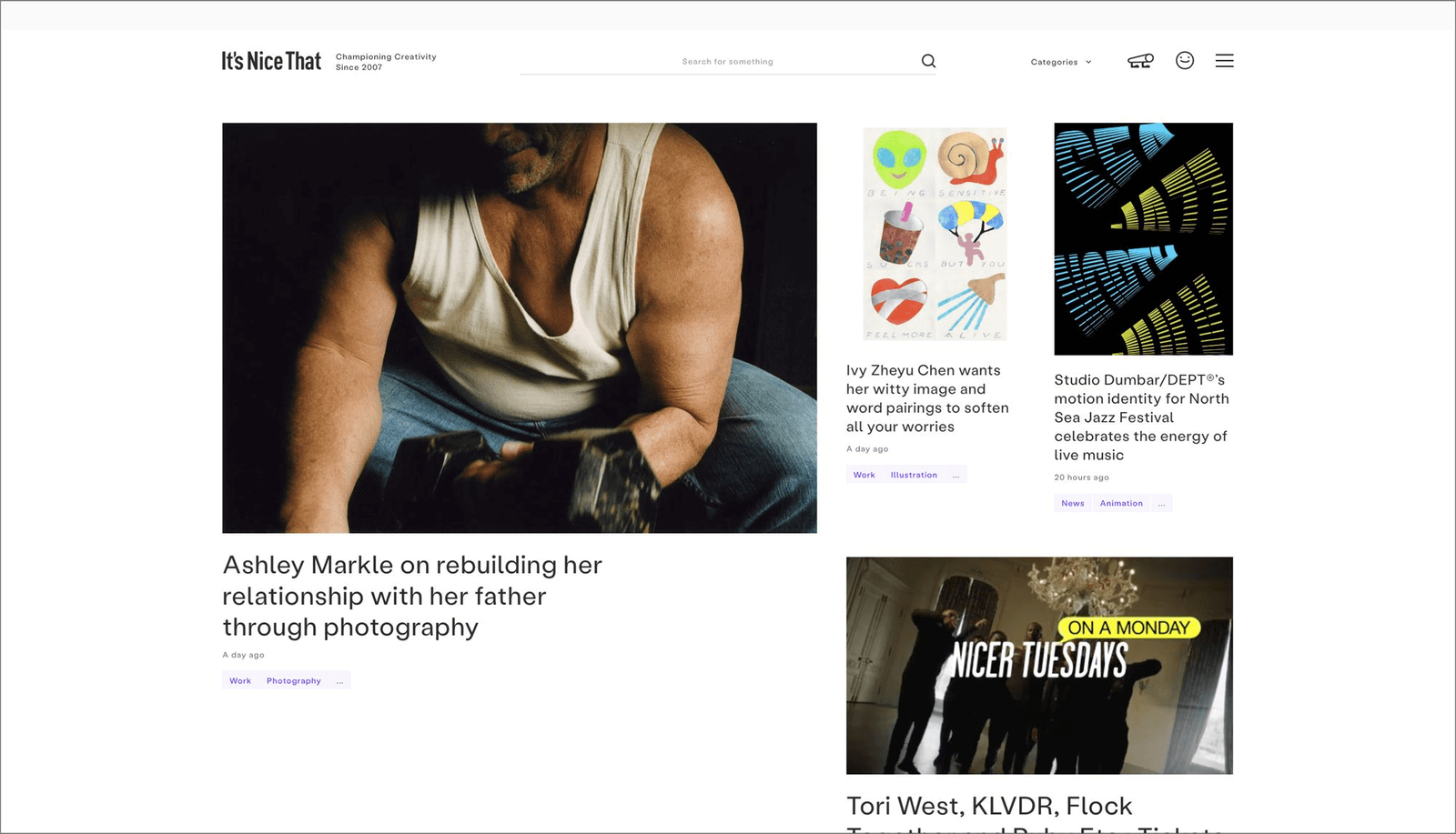 It's Nice That believes passionately that creative inspiration is for everyone and aims to open up this world to the widest possible audience. It includes interviews with promising freshmen, insights into the history of design, behind-the-scenes stories about the creation of impressive projects, and more.
Read Me! How to design for online readability
Creative review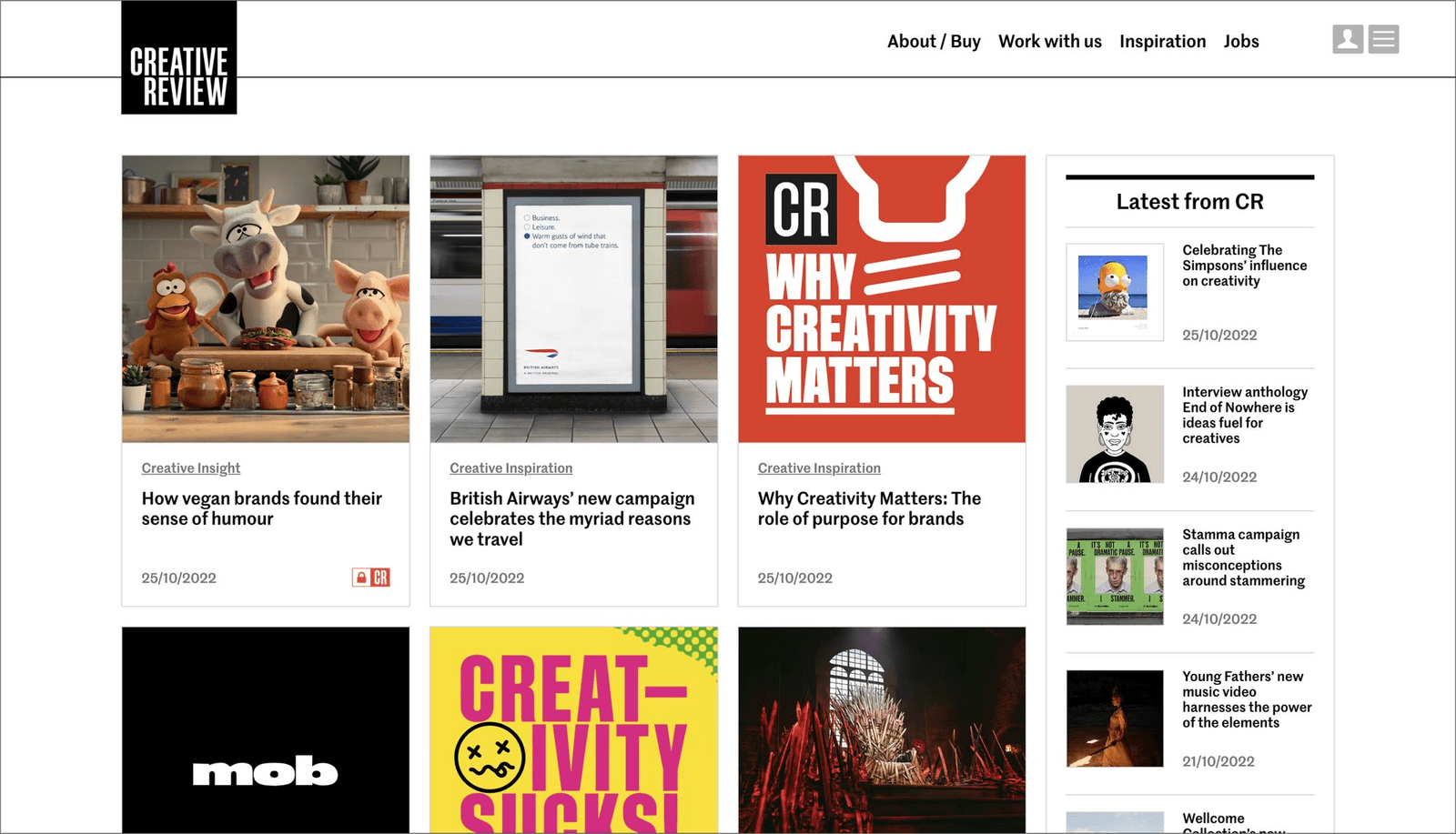 Creative Review has been bringing the creative community together since 1980, first as a print magazine and now across a digital platform. The magazine's scope covers commercial creativity anywhere in the world.
How vegan brands found their sense of humor
Made by Folk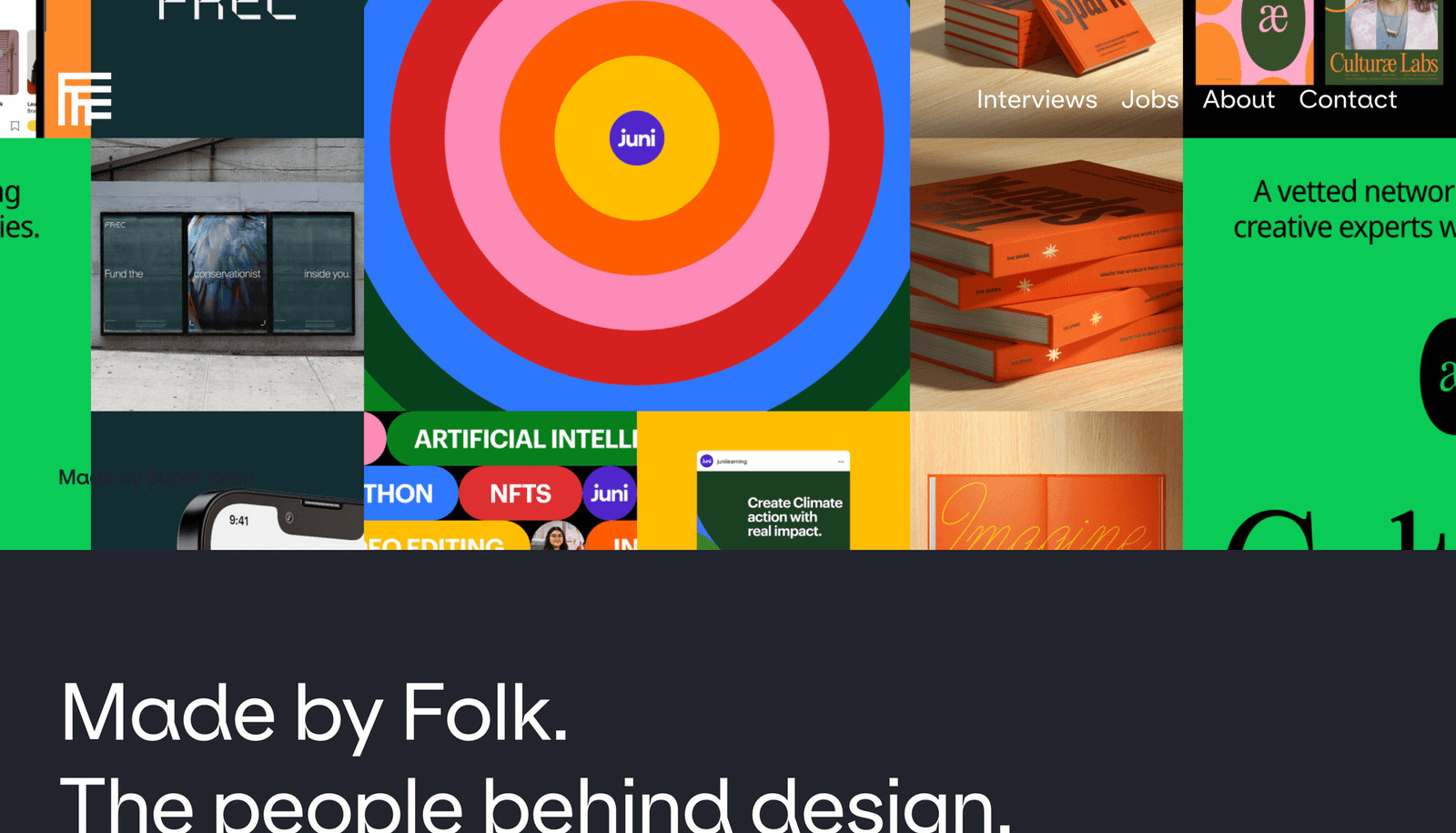 Made by Folk is an international showcase of creative work made by designers, illustrators and coders, plus an online print store.
Kyle Wilkinson on being a generalist instead of a specialist
I Love Typography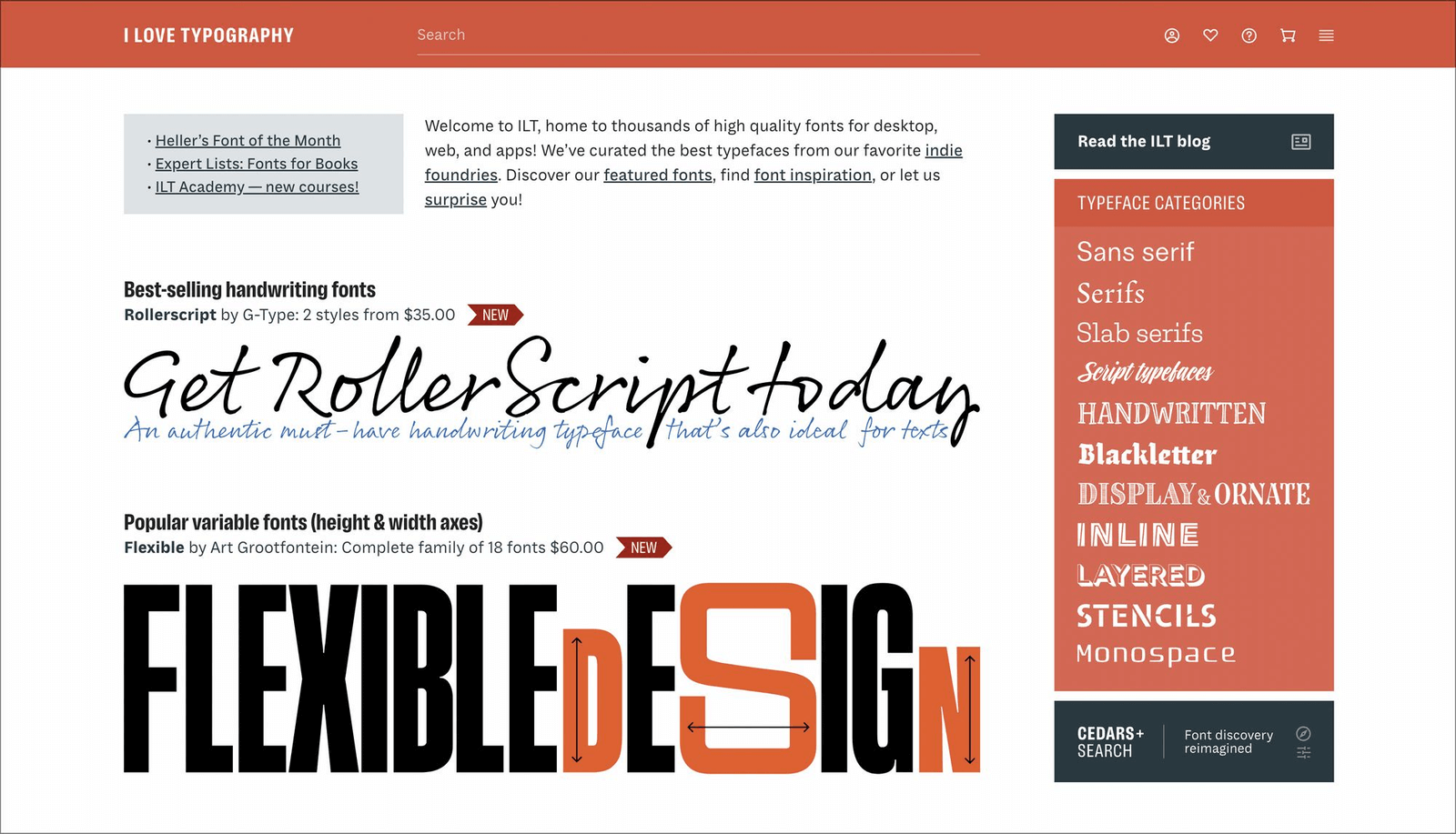 I Love Typography (ILT) is a creative ecosystem that combines a popular typography blog with an e-commerce platform reimagining font discovery and licensing. The blog's type-related content is combined with fonts users can license, along with social features that allow visitors to follow foundries they like, keep tabs on their favorite fonts, and be notified about updates and new releases.
Colossal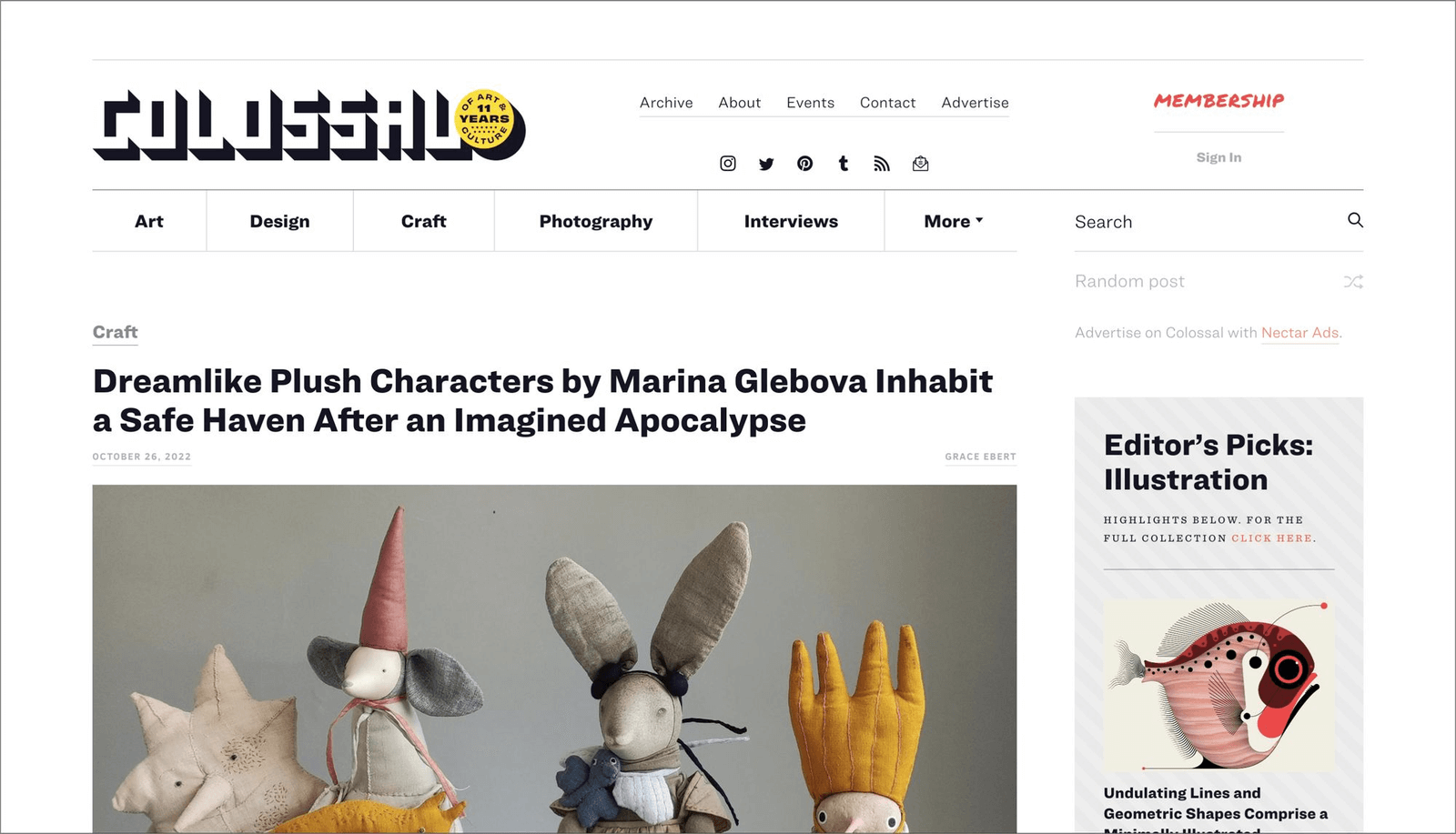 An international platform for contemporary art and visual expression, Colossal calls itself the "Tate Modern of the Internet". Its coverage explores visual culture through the latest in fine art, design, modern craft, street art, photography, illustration, science, and animation.
Get lost in the endlessly marbled patterns of nervous system's new psychedelic puzzles
Shillington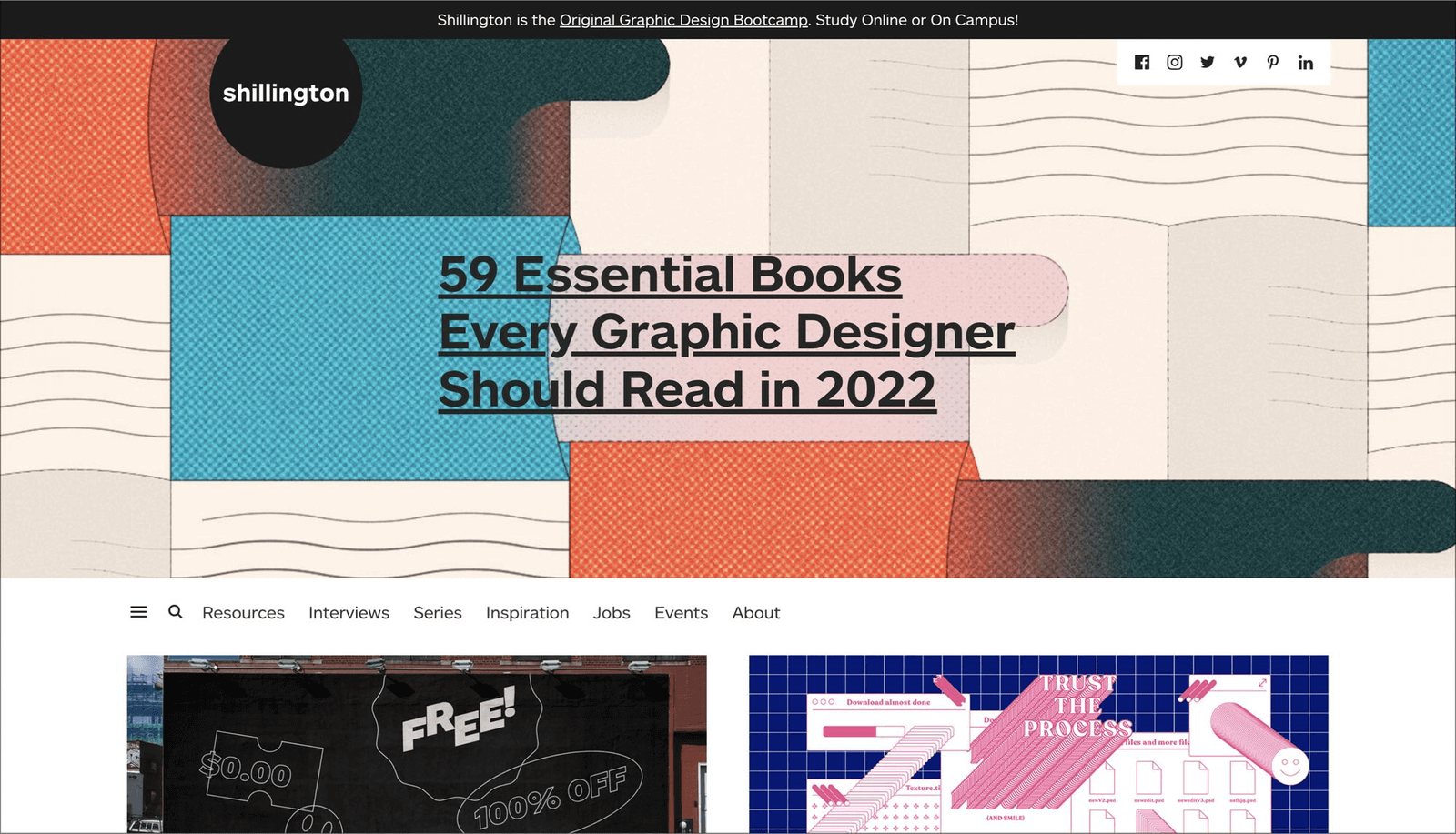 Shillington is a network of design colleges. And it has its own blog too—it features a range of inspiring design work.
6 Shillington teachers share their favourite way to break from the computer
MarketSplash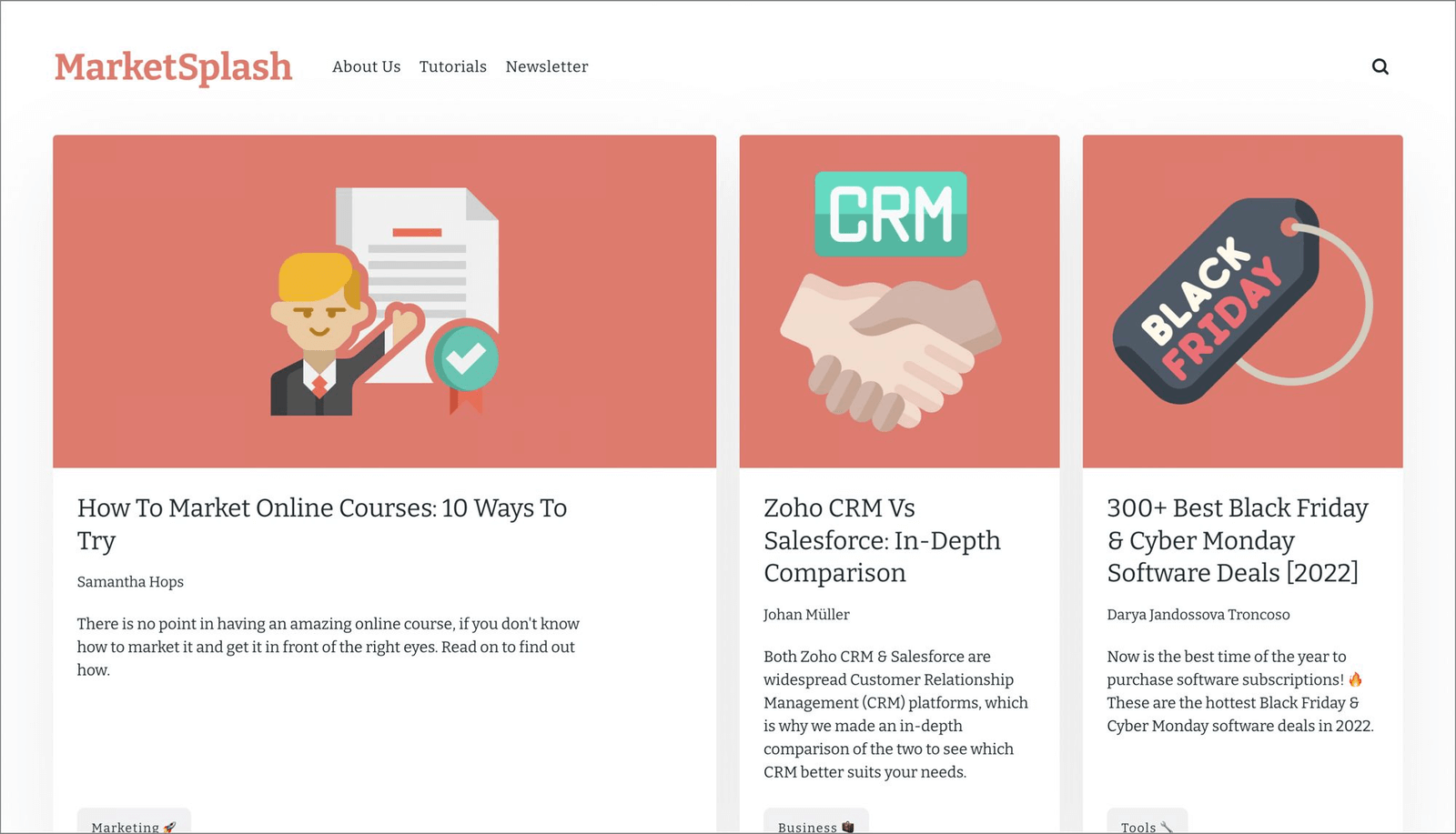 MarketSplash is on a mission of creating truly complete guides on entrepreneurship, digital marketing, design, and ecommerce.
9 ways to improve brand engagement with social media
Typewolf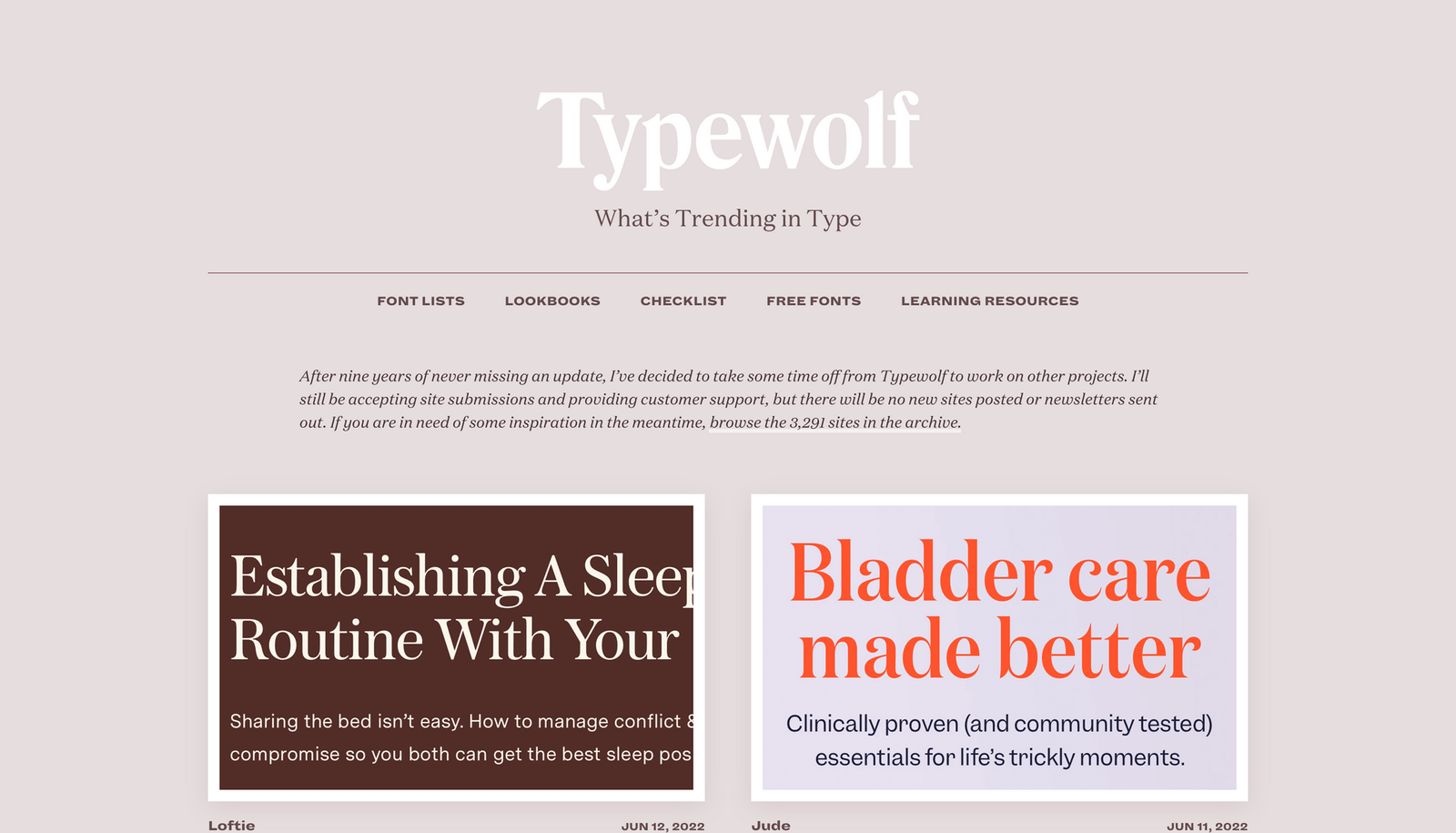 Typewolf is a typography resource launched by Oregon-based designer Jeremiah Shoaf. "Seeing type samples set in 'the quick brown fox jumps over the lazy dog' isn't very useful when it comes to web design," Jeremiah says. "Seeing how real type performs on actual websites is much more helpful." Jeremiah was unsatisfied that most typography blogs were written from a type designer's perspective, and he tends to be more practical and show the outlook of a designer who uses fonts on a daily basis.
Currently the blog is not being updated: after nine years of never missing an update, Jeremiah  decided to take some time off to work on other projects. If you are in need of some inspiration in the meantime, browse the 3,291 sites in the archive.
---
Design your project with Readymag
Design outstanding web in Readymag. Join now