Client-designer collaboration in Readymag: Things to consider
Find out which nuances you are to consider for smooth and effective collaboration with your clients in Readymag.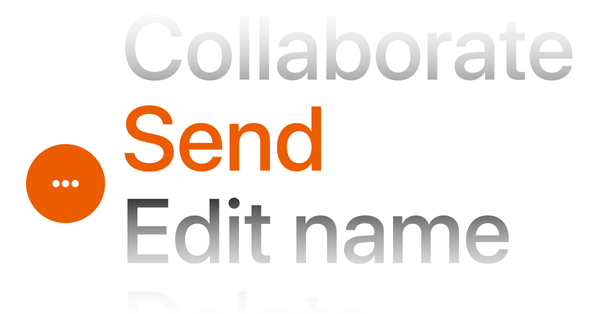 Just started working on client projects and wondering how to build your Readymag workflow with every side having enough freedom and control at the same time? Below we describe the main client/designer collaboration approaches in Readymag and highlight important nuances to help you find your best match.
Types of ownership
There are three ways to create and maintain customer projects:
1. Customer owns a Readymag account and invites you to collaborate
The benefits of this approach are obviously on the customer's side: everything is under their control, including financial issues.
This option imposes technical limitations on the designer: collaborators can't copy projects, use the
E-commerce widget
or set the destination data sent from the
Form widget
.
2. You create a project in your account and then transfer it to your customer
This is the most flexible approach and the one we usually recommend. After the project is transferred, a customer just has to map a domain and can keep everything under their control.
If your client doesn't have an account, you can send them a
referral link
, so they're all set. You'll both even get a nice bonus: you'll earn up to $40 on your future subscription payments for each referee and your client will have $6 off on their first subscription.
3. You keep a customer project in your account
Think thoroughly before choosing this approach: you might end up being responsible for maintenance and paying for your customer's website hosting until the project is unpublished.
In Readymag,
different plans
have different project view policies: for instance, the Personal plan offers 10,000 views without branding, while the Studio subscription widens that number to 50,000 views. Since you can't tell how large the client's audience is going to be, you'll also have to keep an eye on the view count.
Collaboration flow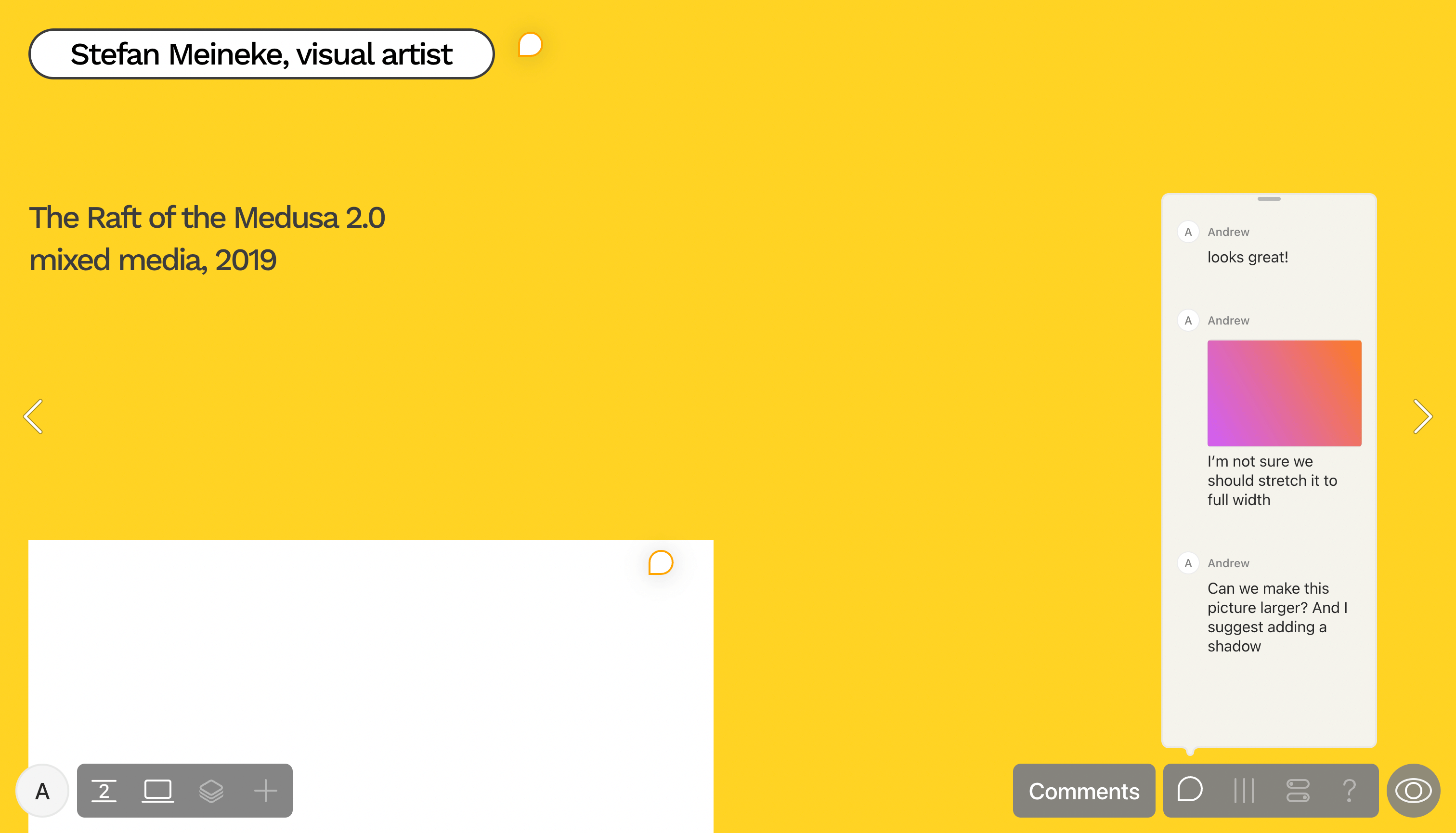 Collaboration modes with Locked/Unlocked layouts and Comments are here to smooth your interaction with clients.
Layout locked mode
If your client wants to make minor tweaks, e.g., update texts or images, you can enable Layout locked mode for them. This permission level lets non-designers make changes safely—without the risk of accidentally breaking your overall design.
Layout unlocked mode
This option fits if your client wants to make changes to the design. In Layout unlocked mode, they'll have the same editing rights as you do and you both can work together in real time.
Comments
You can leave remarks or questions to the client in the Comments. And your client, in turn, can give feedback, ask for changes and tag you in discussions right in a project.
Minor nuances
Check these small yet important details before finishing a client's website:
Create styles
When you work with large projects, styles significantly ease your workflow. Note that to transfer styles correctly, you are to create your own styles instead of tweaking the existing ones.
Send projects with custom fonts
Usually, the copyright to custom fonts is initially limited to a person or company that has purchased the font. In Readymag, you can transfer projects and project collections with the custom fonts they contain right away. However, remember that if your client doesn't have a license for a font you've agreed to use, you have to transfer these rights as well.
Align subscription tiers
If you plan to transfer a project, check whether your and your client's subscription levels match, as possible incoherence can impact your workflow. For example, if a client has a Creator account and you have a Professional one, certain uplevel features, such as full-fledged Shots or files in Forms, won't be transferable. If they have a more advanced plan than you, you will only be able to preview these features while editing with no access to publishing changes.
Design outstanding web in Readymag. Join now