7 design books every designer should read
When it comes to web design, there are seemingly endless possibilities for being creative within your work. It's well worth taking the time to understand and practice the basic principles of good web design so you can elevate your approach.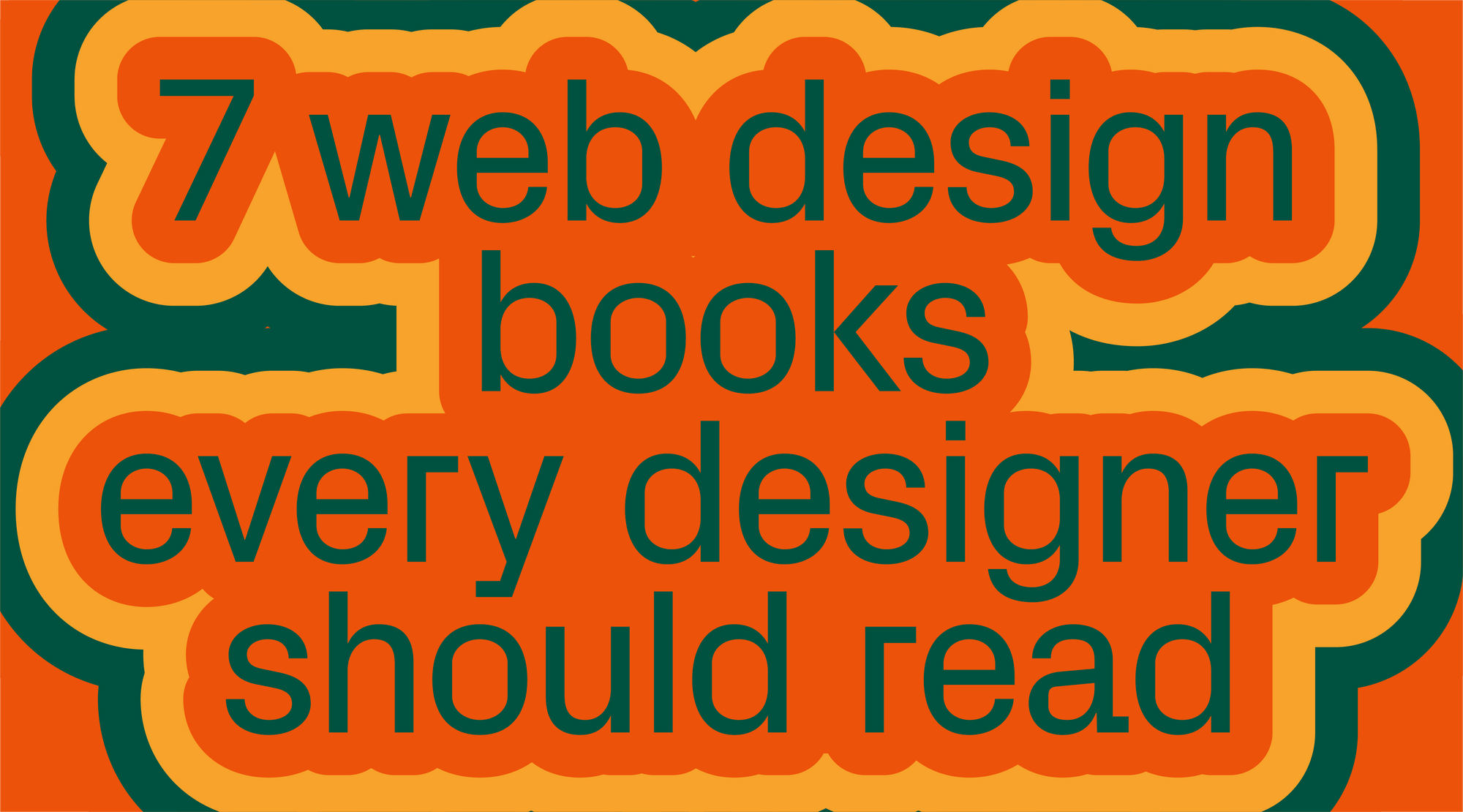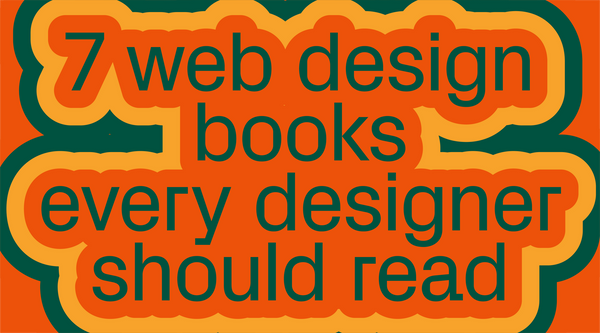 With so many places to start, it can be tough to know what to dive into first. We've selected seven of the best books on web design to get you started. The first four books focus on the principles of web design, while the final three explore how you can translate your knowledge into a career in web design.
Contents
Laws of UX: Using Psychology to Design Better Products and Services by Jon Yablonski
'Laws of UX: Using Psychology to Design Better Products and Services', written by senior UX designer and author Jon Yablonski, guides the reader through how they can utilize key principles of psychology to create more human-centered design.
An understanding of how humans behave and interact with the things we create can be invaluable to a web designer, helping to ensure that your end user can intuitively navigate your site. Yablonski set out to make these often complex psychological principles accessible to designers and other creatives without a background in psychological science. The result is a detailed overview of the theories that Yablonski has found most relevant to designing with user experience in mind, including Fitts' law, Hick's law, Jakob's law, and more.
Don't Make Me Think: A Common Sense Approach to Web Usability by Steve Krug
Steve Krug's 'Don't Make Me Think' is a classic text exploring the importance of creating an intuitive user experience. With 20+ years of experience as a usability consultant for fortune 500 companies including Apple and Bloomberg, Krug instilled his extensive UX knowledge into this concise, illustrated guide that's become a must-read for anybody who creates or works with digital experiences.
Having sold over 600,000 copies in 20 languages, 'Don't Make Me Think' offers an accessible – and often amusing – introduction to the importance of web usability.
The third edition of 'Don't Make Me Think' usefully updates previous editions by adding a chapter on mobile usability, helping readers to apply the book's principles of intuitive navigation and information design to the content users access on the go.
All in all, it's a classic text for a reason – and not one to miss.
The Principles of Beautiful Web Design by Jason Beaird
Jason Beaird's 'The Principles of Beautiful Web Design' offers a basic introduction to the central principles of good web design. An excellent text for beginners, Beaird's text steers clear of jargon and provides plenty of examples to illustrate the principles being described.
In contrast to the previous book on our list, 'The Principles of Beautiful Web Design' focuses not on how to make your sites work, but on how to make them look good. Accompanied by some appropriately beautiful full-color illustrations, Beaird's book covers a variety of design principles including color theory, the rule of thirds, symmetry, and the effective use of typography and image placement.
The Design of Everyday Things by Donald Norman
Director of the Design Lab at the University of California, San Diego, Donald Norman is a researcher, professor, and author renowned for his work in the fields of user-centered design, usability engineering, and cognitive science. It's at the intersection of these fields of study that 'The Design of Everyday Things' came into being, coining the term 'user-centered design' (later, 'human-centered design) as design that prioritizes the needs, capabilities, and behaviors of the user.
As Norman writes in 'The Design of Everyday Things': "Good design is actually a lot harder to notice than poor design, in part because good designs fit our needs so well that the design is invisible,"
'The Design of Everyday Things' is a must-read not only for web designers, but for anybody who designs, creates, or uses objects, tools, or experiences with which humans interact. In other words, this book is for everyone.
Design is a Job by Mike Monteiro
Co-founder of Mule Mike Monteiro's 'Design is a Job' is a down-to-earth guide to making a living as a designer. The book's chapters offer a comprehensive overview of each step in designing for work: getting clients, choosing the right clients, charging for your work, managing feedback, getting your money, and – in the second edition – how to deal with a toxic workplace.
Based on first-hand experience, 'Design is a Job' is a book that helps you not only create better designs but to be a better designer. It calls it how it is and is a must-read for anyone wondering how to translate their design skills into a career.
Show Your Work! by Austin Kleon
Austin Kleon is a self-proclaimed 'writer who draws' and New York Times bestselling author. Coming from a background in web design and writing advertising copy, Kleon's books center on how to be creative in the digital age.
'Show Your Work!: 10 Ways to Share Your Creativity and Get Discovered' offers a fun, down-to-earth guide to self-promotion for creatives. Punctuated with illustrations from the author himself, 'Show Your Work' offers 10 chapters, each centered around a concrete tip for sharing your work and getting noticed.
'Show Your Work' is a must-read for students, professionals, and hobbyists alike.
All Marketers are Liars: The Power of Telling Authentic Stories in a Low-Trust World by Seth Godin
Entrepreneur, marketing guru, and bestselling author Seth Godin has changed the way marketers worldwide think about their craft.
In 'All Marketers are Liars', Godin implores his readers to focus not on features, benefits, or even price, but to enthrall their target audiences through the power of narrative. As Godin writes: "All marketers are storytellers. Only the losers are liars."
The importance of storytelling is a message that stands true not only for marketers, but for those working in the fields of web design, graphic design, and digital experience. 'All Marketers are Liars' is a must-read if you're looking to craft stories that engage and provoke your audience and start apart from the competition.
Put theory into practice with Readymag
If reading the web design books on our list got your creative juices flowing and you want to put some of these design principles into practice, we know just the place to start. Readymag helps you create outstanding websites without having to write a single line of code, leaving you more time to focus on the functionality and aesthetics of your site.
Readymag is a browser-based tool for all your design needs, from prototyping and pitching to editing and publishing. Utilize a vast library of fonts, integrate imagery and animations, and push creative boundaries with blank page start and drag-and-drop editing.
Create and publish your website with Readymag for free.
Design outstanding web in Readymag. Join now