8 Design Portfolio Examples You Can Use For Inspiration
Captivating design portfolios that reflect a variety of styles, layouts, and design content to get you started.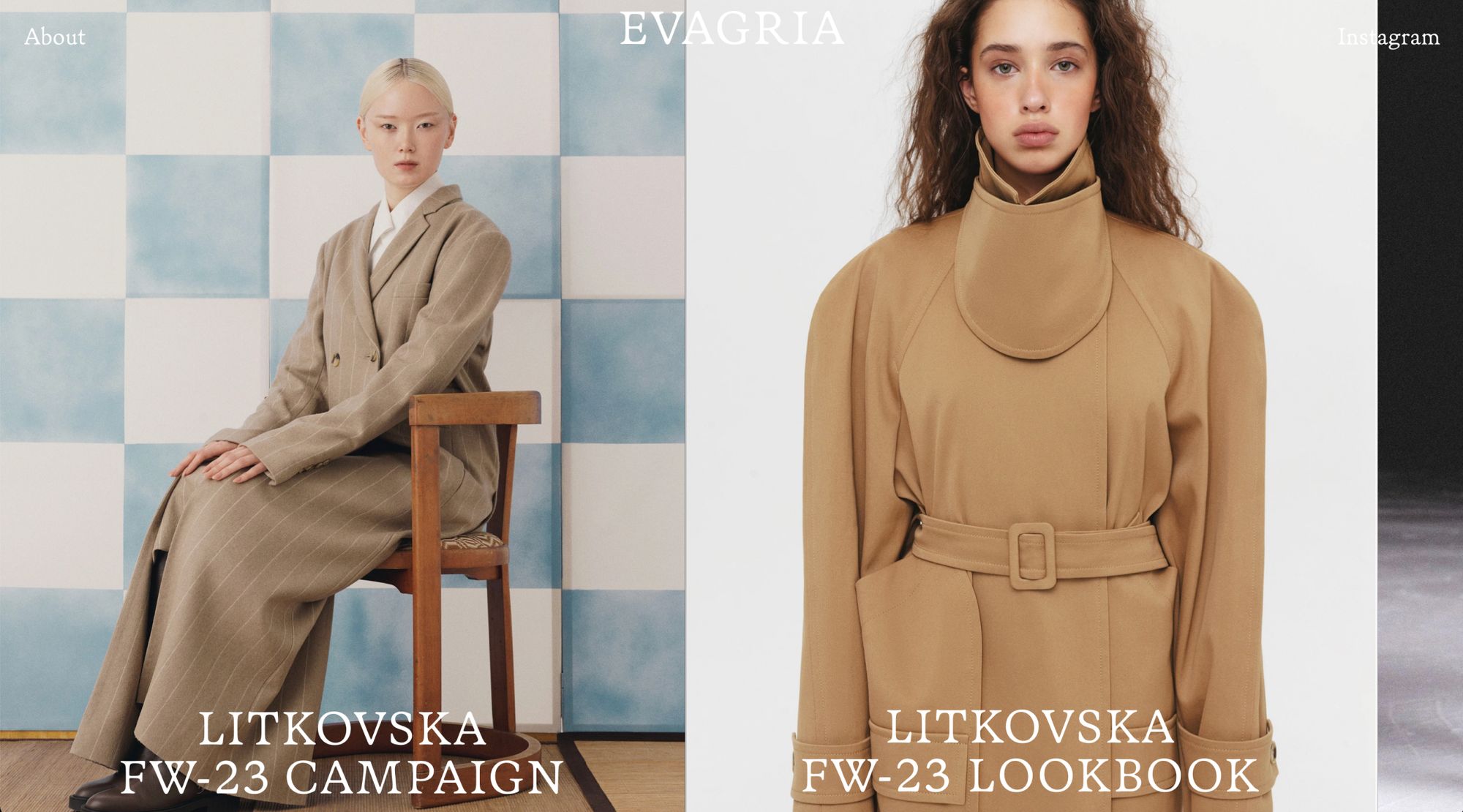 We've found eight captivating design portfolios that reflect a variety of styles, layouts, and design content to get you started. Get inspired, experiment, and start crafting your own design portfolio.
Marco Coppeto: designer and creative director
New York-based designer and creative director Marco Coppeto has a vast creative portfolio to display, including awards, high-profile clients, and an impressive showcase of projects.
Marco succeeds in neatly summarizing his career into a two-page, scrollable portfolio that feels anything but crowded.
Features we love:
Toggle switch to alternate between the 'portfolio' and 'about' pages
The custom cursor matches the grayscale color scheme
Easy-read typography in contrasting font sizes and letter cases
Smooth continuous scrolling lends a seamless UX
External links to high-profile projects maintain a single internal theme (while allowing viewers to choose to find out more)
Strategic use of hover-over animations brings each featured project to life
Safe to say, the Twitter designer's portfolio succeeds in demonstrating capability and breadth with just a few carefully chosen elements – and it's a look we love.
Núria Gispert: creative web design
Núria Gispert uses Readymag to create responsive customized websites designed to help clients grow their businesses. Núria's site hits both functionality and aesthetics with its clean, easy-read format.
Features we love:
Site architecture directs viewers straight to the information they need
Hover-responsive buttons for easy page selection
Intuitive navigation
Typography lends to easy readability
Clear and concise CTA button
Laptop graphic playfully presents key projects
An asymmetrical infographic adds aesthetic interest
After all, what better way to promote web design than through a killer website of your own?
Andriy Abenin: creative strategist
Art director and creative strategist Andriy Abenin has over 10 years of experience working alongside design and branding agencies and excels in creating visual brand identities.
Abenin's website and portfolio is a carefully-curated collage that quickly scrolls through multiple design projects, providing the viewer with a fast-paced overview of his capabilities.
Features we love:
A simple single-page design with an intuitive vertical scroll provides the user with a fast portfolio overview
Clicking on a portfolio project navigates to individual pages
Typographically, a single, large heading highlights the service provided
Left-centered white text subtly outlines Abenin's role in each project
The grayscale color scheme visually distinguishes the professional summary from the portfolio projects
The cursor hover effect directs the user to interact with internal and external links
After viewing Abenin's portfolio, you're left with a clear sense of his competency, range, and classic sense of style – it's a winner.
Daria Fomina: photographer
Saint Petersburg-based photographer Daria Fomina's work includes lifestyle, portrait, and commercial photography, as well as set design and other art projects. Her minimalist photographic style draws inspiration from everyday detail, and her portfolio is reflective of a type of attentive brutalism.
Features we love:
The inclusion of images of varying sizes – contrasted by white space – creates the illusion of a physical gallery
A partial parallax scroll creates a contrast between portfolio images
A minimalist black and white color scheme places focus on the photography
The cursor hover effect draws attention to several small interactive buttons
Image enlargement is offered by clicking on the number of each image
The overall effect of Fomina's portfolio is every bit as striking as her photography itself.
Mimi Guan: multi-disciplinary design
Mimi Guan is a creative problem solver and multi-disciplinary designer based in New York City. Her portfolio showcases work across the mediums of photo and video, social media and content creation, brand design, graphic design, and web design.
Features we love:
Off-set column layout brings a playfulness to the classic design
Vertical scroll triggers simple animation
Clear use of buttons that provide additional information when hovered over
Typography and color are reflective of Guan's creative style
Overall, it's a fun and inviting portfolio that leaves the viewer intrigued to find out more.
James Yeats Smiths: writer and creative director
James Yeats Smiths is an award-winning creative director and writer working in sports, fashion, and sub-culture. In contrast to the portfolio sites we've viewed so far, Yeats Smiths chooses to orient his page around his credentials, with an external link provided to his creative showcase, which is featured on his Instagram page.  
Features we love:
Simple single-page site provides key information in one location
Visually effective with white-on-black text and use of simple animations
The use of Instagram as a portfolio allows multiple grid units to be combined into a larger art piece
It's a little different, and it works.
Evagria: producer and photographer
New York-based Evagria is a Ukrainian producer and photographer specializing in portraiture, architecture, and fashion photography.
Features we love:
Full-screen banner style display prioritizes the photography
Horizontal scroll contrasts portrait-oriented photography for added visual interest
Image hover effects allow the user to rotate through the portfolio by interacting with each image
Minimal, white text on a black background clearly states key information
A quick aside: Readymag is offering a free annual subscription for Ukrainian users – you can find out more here.
Santi Zoraidez: art director and designer
Art director and designer Santi Zoraidez creates digital artwork that is colorful, modern, and eerily realistic. His futuristic take on everyday items has seen him work with everyday brands such as Apple, Ford, Nike, Samsung, and IKEA.
Features we love:
Grid layout presents Zoraidez's work and allows for the categorized grouping of related artwork
Large, easy-read typography and concise copy draw attention to key info
The muted purple-pink color scheme echoes the fresh colors of Zoraidez's work
Easy vertical scroll allows for intuitive navigation
By minimizing text and navigation and bringing the artwork to the forefront Zoraidez ensures that his portfolio is a pleasure to view.
Start creating your own captivating portfolio today
If these examples inspired you to kick-start your design portfolio, then you're in the right place. Readymag's in-browser design tool offers ready-to-use templates to get your portfolio up and running fast – no code required.
With Readymag, you can use an intuitive grid layout or blank page start to drag and drop your project media, incorporate animations, and choose from our library of 5k+ font choices to craft a portfolio that's uniquely your own. Once your portfolio is live, SEO and social settings let you promote your portfolio across the web at the click of a button.
With Readymag, it's never been easier to design an outstanding portfolio, showcase your work, and reach new audiences – give us a try today.
Design outstanding web in Readymag. Join now