Summarizing client-designer workflow in Readymag
A designer is making a Readymag website for you: This is how to manage and host it.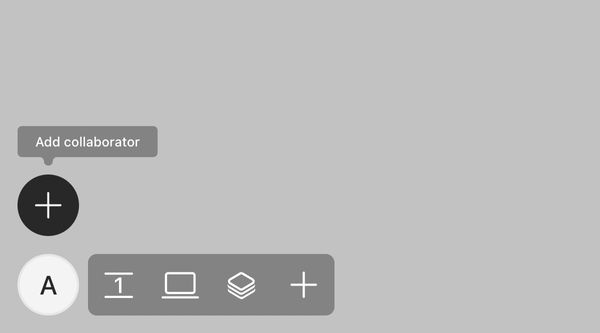 Do you plan to hire a freelance designer or studio to create a website for you with Readymag? Here we'll outline the primary collaboration methods in our tool and emphasize key aspects to help you find the most suitable workflow.
Ownership options
There are three ways of organizing a client-designer workflow in Readymag:
1. A designer creates your website within their account and then transfers it to you. This is most common if your agreement doesn't include ongoing maintenance or revisions by the designer.
Users on all plans can receive projects. To do so, tell the designer the email address associated with your Readymag account, and you'll get an email notification. After the project is transferred, you'll be the only one who can map a domain and edit SEO settings and web analytics, as well as make updates to the website content and layout.
What subscription should you choose?
Keep in mind that the number of mapped domains should match the number of custom domains available on your plan.
If the website contains forms with file uploads, you plan to export the website elsewhere for hosting, or if you want to embed Readymag content into third-party web pages as an iframe, you should opt for a Business plan.
If you don't have an account, ask your client to send you a referral
link
: you'll get $6 off your first subscription and the client who invited you will have a chance to earn up to $40 on their future subscription payments.
2. You own a Readymag account and invite the designer as a collaborator. The benefits are on your side: everything is under your control, including financial issues. Note that the number of collaborators on each plan is limited—make sure how many of them are enabled by your plan.
This option also imposes some technical limitations on the designer: collaborators can't use the E-commerce widget or set the destination data sent from the Form widget.
3. A designer creates your website within their account and adds you as a collaborator. This way, both you and the designer can change the project. Make sure to settle on who will be responsible for maintenance and hosting fees.
In Readymag,
different plans
have different project view policies: for instance, the Personal plan offers 10,000 views without branding, while the Studio subscription widens that number to 50,000 views.
This is a similar guide for designers creating wesbites in Readymag.
This is how to map a domain to your Readymag website.
This is how to edit the SEO settings for your Readymag website.
Design outstanding web in Readymag. Join now