Building a portfolio website? Here are 3 mistakes to avoid
Here are 3 of the most common portfolio mistakes designers make–and what you can do to avoid them.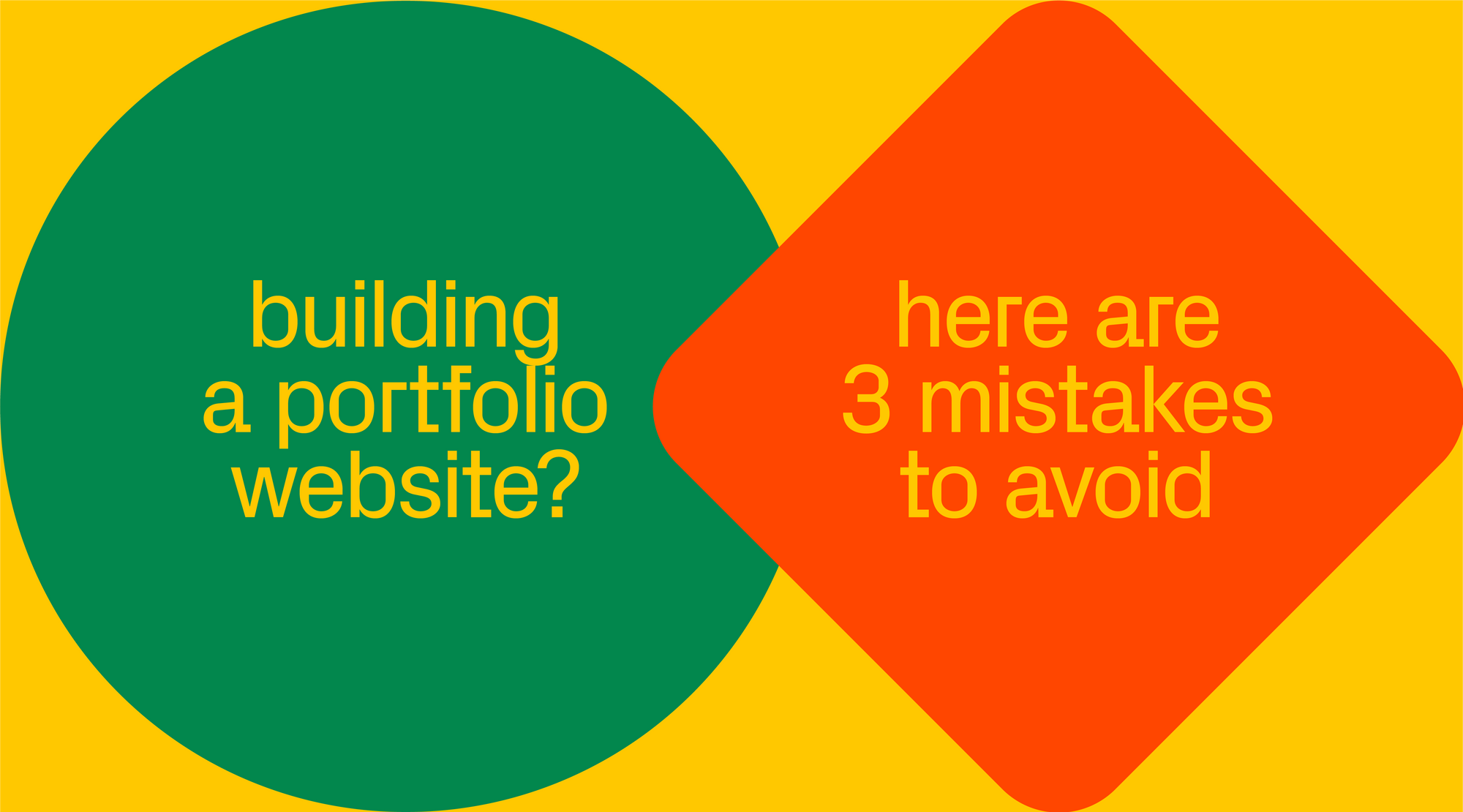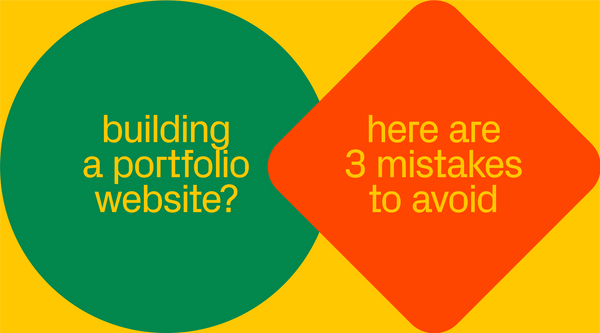 A portfolio is an invaluable tool you can use to promote your work, get noticed, and gain new clients. What's more, curating your portfolio is an excellent opportunity to reflect on your design processes and craft a personal brand identity.
Whether you're ready to hit 'publish' on your brand new design portfolio, or haven't started building yours yet, it's worth taking the time to review these common portfolio faux pas. Here are 3 of the most common portfolio mistakes designers make–and what you can do to avoid them.
Mistake #1: Creating something impersonal
Trading out a personalized portfolio for one that you believe projects an image of professionalism is a disservice to you and your future clients. It's a common mistake for early-career designers to make, and is often the result of creating a portfolio that either 1) over-generalizes or 2) works too hard to seem professional.
If it's a case of over-generalizing, then this can be fixed by ensuring your portfolio accurately reflects the niche you work in. Similarly, a professional portfolio doesn't have to be void of personality! Making sure that your branding is both unique and polished  (spell-checked, uses high-res images, and is consistent in style and tone) is a recipe for a portfolio that's bound to impress.
As you build your portfolio, remember that it is not only an introduction to your work but also to your ethos and design processes. You can start to create a personal brand identity by choosing a color palette, design style, and set of fonts that are reflective of who you are and what your aesthetic preferences are. This offers potential clients an immediate sense of what they can expect from working with you.
Alexander Kjær Grote – media graphic designer and winner of Readymag's 'Projects of the Year' competition in 2019 — summarizes the importance of a personal portfolio as follows:
"When designing a portfolio, it's important to present your work in a way that represents you as a creative designer. As a potential employer or client may judge you on thought process, it's important to show not only the final outcome but also how you generate ideas."
As you create a portfolio that's personal to you, remember to:
Embrace the aspects of your work and style that are uniquely you, misrepresenting yourself can lead to bumps in the road later on.
Experiment with interactive features or animations as a way to express your brand, design preferences, and aesthetic principles.
Keep it clean, and ensure that all key information is contained within the creative boundaries of your site.
For an overview of the tools you can use in Readymag to design your portfolio, click here.
Mistake #2: Relying on images and graphics
Images are an essential part of your portfolio, but they're not the only element you need to prioritize when building your portfolio website.
Showcasing your work means more than just showing – there's a degree to which you need to tell, too. Including the story behind each of your projects and the processes that went into them is vital. Key information such as your role and the role of any collaborators, the medium used, and the goal of the project can provide much-needed context to your visuals.
If you used a specific technique or tool – especially if this is a hallmark of your personal style – it should be highlighted to visitors who may be less familiar with the specifics of your work.
Similarly, if you encountered a challenge or setback that made the project unique or required specific skills, share that! Doing so demonstrates grit and problem-solving abilities, skills that can often go unnoticed in creative work.
As you add accompanying information to your portfolio pieces:
A portfolio that is all text is just as much of a mistake as one that is all imagery.
An easy way to start is by asking yourself the 5 W's: Who, What, Where, When, Why?
Include details about your processes and the non-creative side of working with you.
Mistake #3: Not considering user experience when designing your portfolio
It may showcase a stunning set of work, but if nobody can navigate it, your portfolio isn't likely to get you that far.
Designing a portfolio that is easy to navigate, mobile accessible, and easy to read is essential. When designed well, your user shouldn't need to spend time figuring out how to access different parts of your site or be left wondering how they can get in touch with you. That information should be easy to find and clearly displayed.
Utilizing either responsive or adaptive design when you build your portfolio website is a great way to ensure that your portfolio looks equally stunning regardless of the device it is opened on. This step is not merely an aesthetic one – it can also help avoid any functional issues accessing your site on mobile, as well as provide a seamless web experience for your user.
As you consider user experience:
Add instructions, headings, and interactive elements to guide your user.
Ensure all text is appropriately sized and contrasted against its background.
Don't forget to consider the varying abilities and technical knowledge of those visiting your site.
Create a stunning online portfolio with Readymag
Whether you want creative freedom to build your site from the ground up or the helping hand of a ready-made template, Readymag is the perfect place to build your portfolio website.
Equipped with a vast typography library, graphics, and animation capabilities, Readymag is here to help you create websites you're proud to share your work on. You can use Readymag to create and publish immersive digital experiences for future clients as well.
If you need inspiration, check out some great examples of design portfolios made with Readymag.
Design outstanding web in Readymag. Join now