First-hand experience: I launched my design studio during the pandemic
Hannah Springett is a UK based designer and entrepreneur. The founder of HanSpringett Ltd. and visual storytelling lecturer at Condé Nast College, shares her journey building a design agency during the pandemic and reveals how Readymag helped.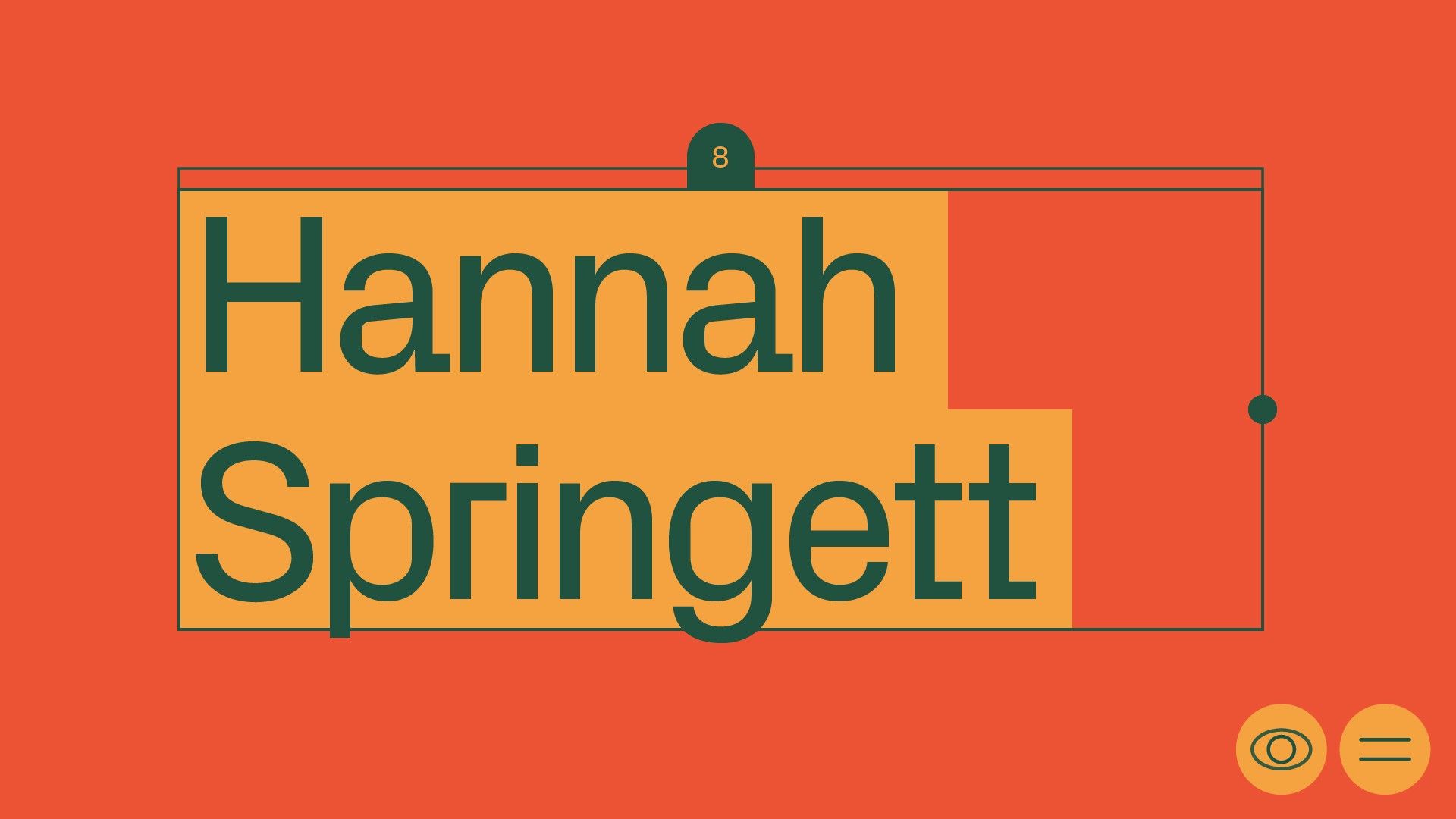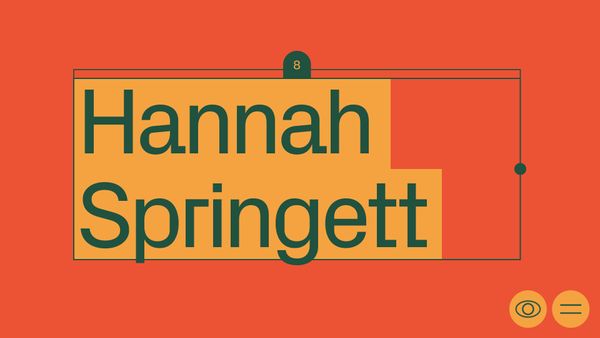 Hannah Springett is a UK based designer and entrepreneur. The founder of HanSpringett Ltd. and visual storytelling lecturer at Condé Nast College, shares her journey building a design agency during the pandemic and reveals how Readymag helped.
A thirst for editorial and interactive design
I have always been passionate about editorial design and took on the mantle of Creative Director of the student magazine at Kingston University. However, it was during a 2-day Flash workshop at Uni that I fell in love with interactive design.
It was fun to use, and I loved the drag and drop nature since it allowed me to connect with the end user in a more playful way. I started downloading templates and making little portfolio sites, which led to my final project at Kingston — where I created an interactive touch screen to showcase an experimental fashion collection.
The journey to agency owner
After a few years working in a London design agency, predominantly using InDesign plugins to create interactive magazines, I moved to New York to work for Ceros as a digital designer. It was in the US that I really grasped the power of designing, and building, with no-code platforms. Eventually I returned to the UK to land a job at a big agency, where I began implementing some of this expertise for clients. It was a real training ground for me and I met some incredible people there who I still work with today.
Last year, right before the pandemic, I decided to take the plunge and work for myself. Against the odds, the project quickly scaled, and I now have a core team who deliver our work. I think the success has come from leaning into our no-code niche, thinking story-first and executing well.
Starting with Readymag in lockdown
The first Readymag project I created was called Creative Colabs  — a pro bono space to help freelancers and small businesses struggling in lockdown.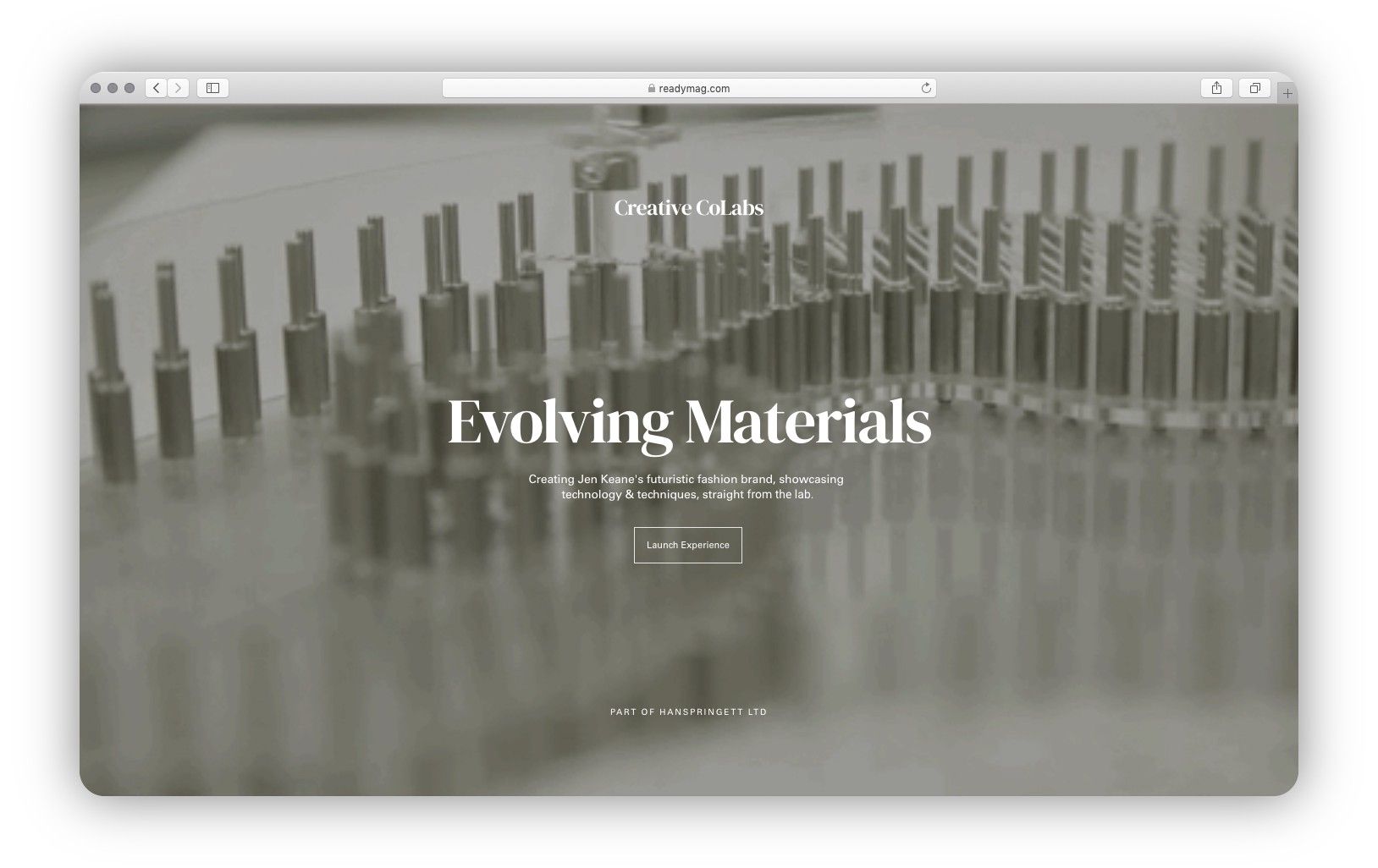 It was a difficult time for me personally, because I had just set up my business and didn't know what the future held. But I worked with a collective of creatives who were in a similar position, so it was great to have a common purpose and do work with meaning.
The site encouraged people to share interesting stories that we could then make into websites. We supported caterers, artists, photographers, start-ups and podcasters.
Isolation Creation Club was also inspired by creativity in lockdown. I heard of these two young designers who created a COVID colouring book for their neighbours while being homeschooled. I approached them about making their wonderful book interactive, and with help from their dad at Waste Studio we built the site as a collaboration.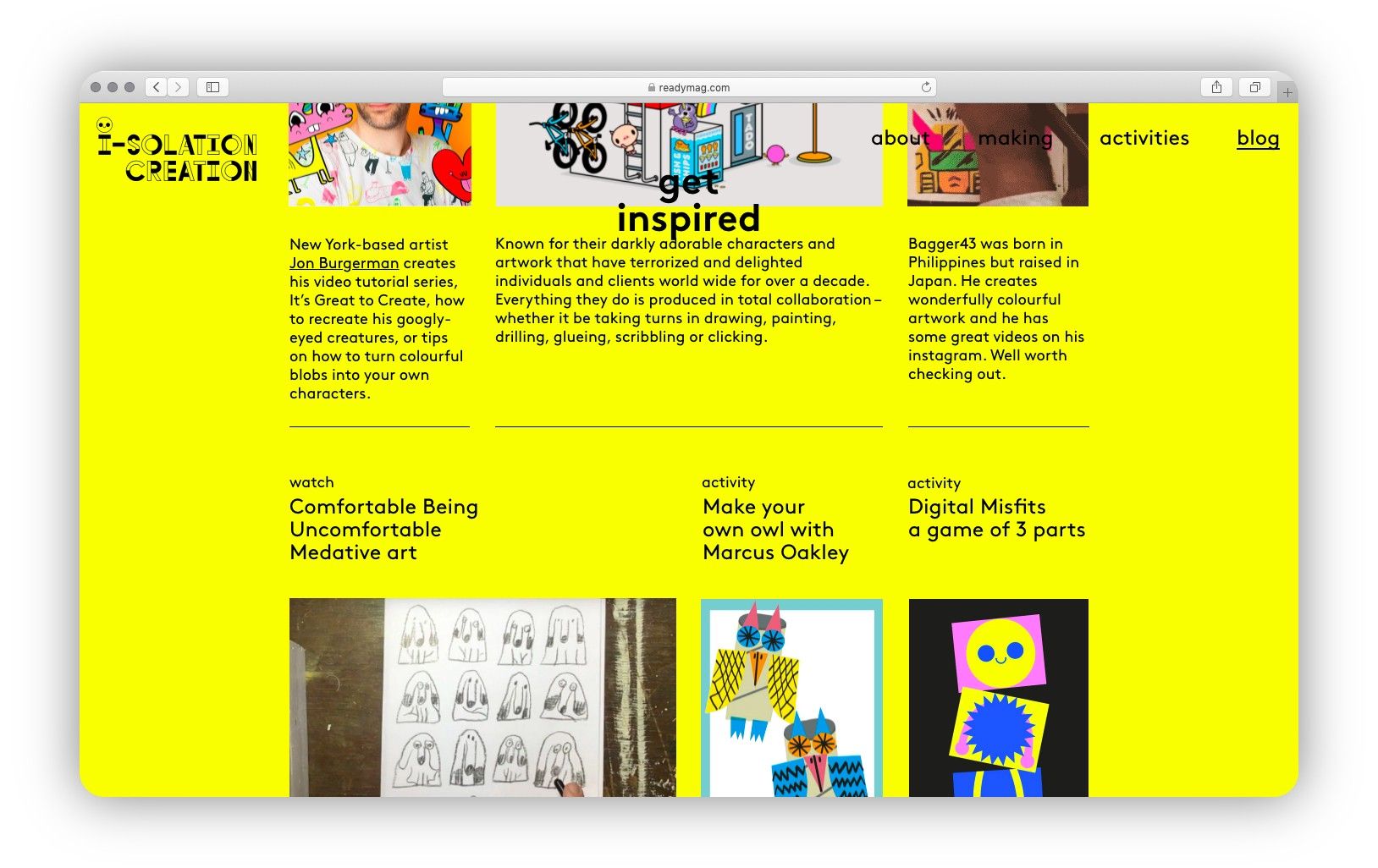 We created the whole project using Readymag and it's core features. It had fun hover states, gamification, articles sponsored by illustrators and playful animations that couldn't have been achieved on any other platform with the tiny timeframe we had. Readymag was perfect. We created it in two weeks and were even mentioned on BBC Radio and in Time Out Magazine.
Designing with a purpose
I've always approached design through a commercial lens, which has helped me grow the business but also produce client work that delivers.
My first big client was Argos, a UK family household brand. The work wasn't glamorous, but with a laser focussed target audience we were able to increase the shopability of the magazine via editorial content. This stuck with me. So now, we always dig to uncover the client's goal at the start of a project and then design with that in mind.
Our approach is always story first. Once that foundation is in place and we're clear on the KPI's, we create a test copy and mock-up of the overall structure before we add images. The final touch is applying those nice animations to tie it all together.
Top typography and animation tips
Typography is hugely important in editorial digital design and plays a massive role in how users interact with content on screen. When designing and creating the Readymag experiences for Condé Nast College we set up the typographical hierarchy before anything else.
While every designer has their preferences, I tend to use sans-serif fonts that look modern and clean-cut. I was told at Uni that if you don't want to make a font choice, do it in Helvetica bold and Helvetica light — they had a point!
That said, you can pick almost any font. If it has the right combination of tracking, kerning and contrast, you're onto a winner.
It's important not to overwhelm visitors with too much movement, for that reason we mostly use on-scroll activation. We will bring movement into imagery or to highlight quotes and stats, rather than animating long form copy.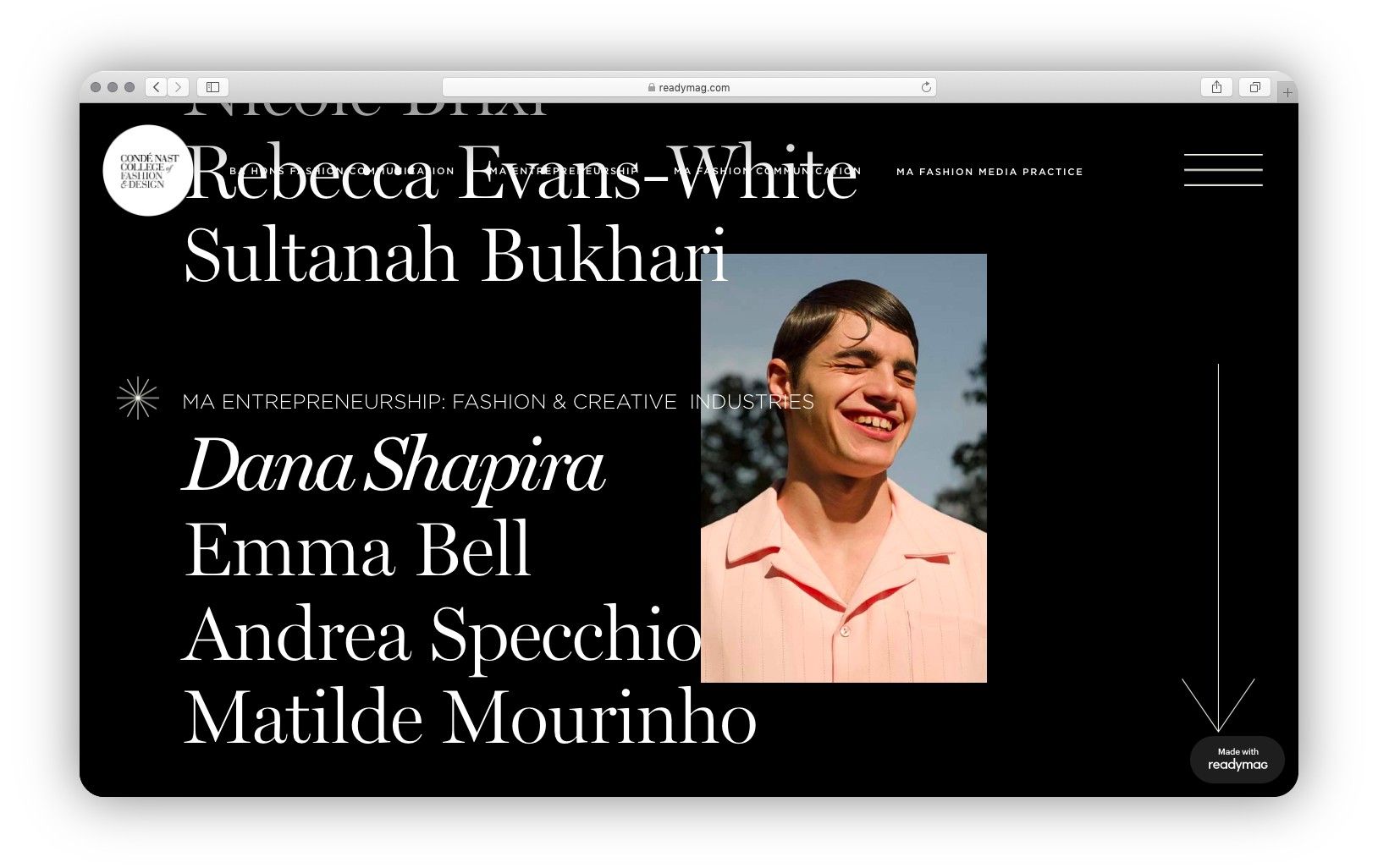 Think about the nature of the content when configuring animations. For example, if you have something circular, consider rotation or smooth movements. If you have blocks that keep things straight, avoid swinging content in at diagonal angles.
Any design needs to be considerate of the content theme, but this is especially true when animating to avoid confusion or imitating an early 2000's PowerPoint presentation!
Advice for budding designers
The beautiful thing about being a designer is you don't have to follow a designated career path. Creative industries are vibrant and varied, so explore different routes then. When you find your niche, be uncompromising and follow your passion.
Do what makes you happy and find your way from there.
Design outstanding web in Readymag. Join now