"Purpose-driven design is not profitable": how leading by example can prove this heading wrong
Here are some ideas and tips for those looking to instill design and organisational ethics in their companies.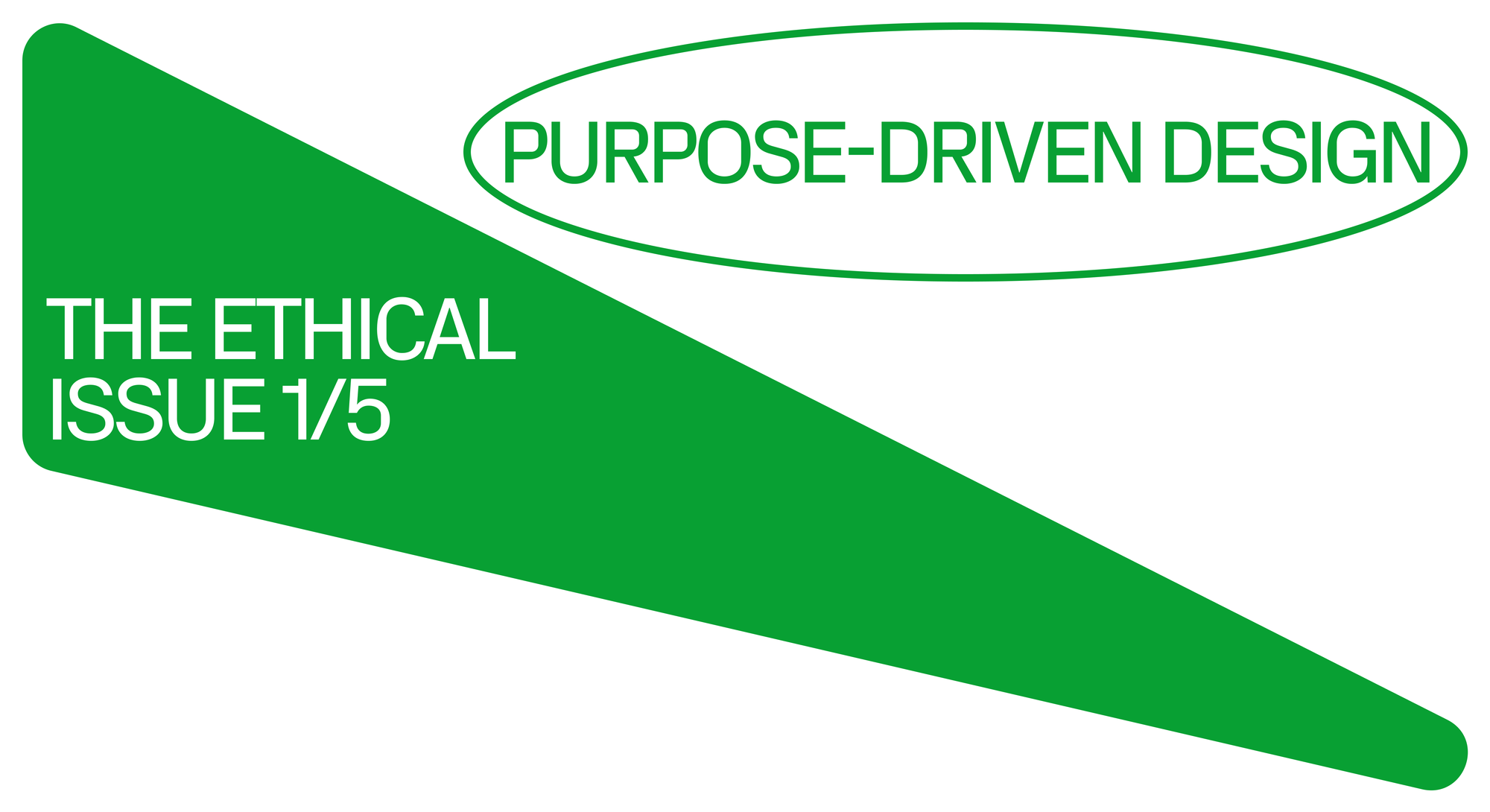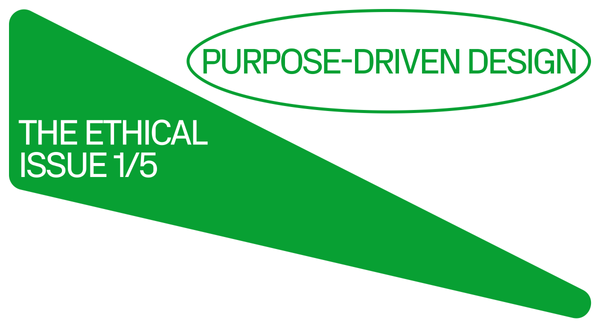 With more designers and agencies adopting a position of purpose, it's harder to stand out and truly demonstrate a unique creative angle. Abb-d Choudhury, founder of Driftime®, writes about why he chose to reposition his business and undergo a radical shift towards people and planet-focused outcomes. Here are some ideas and tips for those looking to instill design and organisational ethics in their companies.
In the wake of climate change, social injustice, and wanting to create a more equitable world, purpose-driven design practices are springing up everywhere. Designers want to add meaning to the work they do and boost impact. The challenge is, finding purpose can take patience and experience. Yet, in the world of creative saturation and competition, the term 'purpose' in itself can become contradictory and lose its meaning.
We are taught early in our creative careers to chase kudos for our work, find the perfect clients, then one day become a creative director for a large firm, where you win prestigious awards and so on. As someone who has achieved these goals, I can tell you the luster wears off quite quickly. It hasn't brought long-lasting happiness or fulfilment, it simply guaranteed I would be forever busy with work I didn't care much about, with results and impact I had no control over. I wanted more from what I spent my life learning and crafting, and believed that design has a much higher responsibility.
Since 2015, when my partner Sara and I started Curate Labs, we have been failing, learning, iterating and listening as a purpose-driven business. When we started, we only had our experience in large agencies to reference. Curate Labs was a design shop with many capabilities; a jack of all trades, but master of none. We said yes to every job from any industry with some sense of purpose, and were fortunate to work with some amazing teams and clients like Hulu, Virgin Media, and Google, among other notable brands. As a generalist creative studio serving multiple industries, it has been a continual challenge defining who we are, what we do, and the purpose behind it all. This was essential as we learned and experimented with ourselves, and subsequently what we offered as a service — the ending result is Driftime®.
Lean in a little closer
In October 2020, we officially transitioned to Driftime® — a sharpened, and more refined, results-driven design practice. To say you're a purpose-driven business is no longer enough, you have to show it. Now we're able to better articulate that worldview and the impact it creates not just for partners, but for ourselves. This articulation is part of a responsibility to show purpose not through words, but actions.
Words themselves become numb or frivolous with overuse, words like authentic, original, and luxury are all good examples; purpose now sits firmly in this group. How can you truly show and articulate purpose without it feeling like a buzzword? Purpose in itself is subjective to a worldview, and over the last five or so years we've reflected to understand what that means for us… a worldview that uses ethical design to solve the challenges of tomorrow, and is at its core focused on people, planet, and profit.
Working with the right clients
Social, economic and environmental impact should be at the core of decision-making: from the clients and partners you work with, through to internal processes, principles and company values. Having some ethical criteria serves as a filter for creating better relationships with a more lasting, positive impact.
At Driftime®, we first ask ourselves if a potential partner operates at the intersection of culture and purpose. If not, the likelihood is we aren't a good fit and there's little impact we can create. If they do, we determine the quality of a partner through a simple matrix of alignment (do they share the same values), and are they of high or low quality (do they have the budget to match the desire and impact they want to create)?
Sell your soul, because the devil is in the detail…
During our transition, we reviewed all our suppliers to ensure that they shared similar values. We switched our energy provider to completely renewable sources. We joined 1% for the Planet, and began donating monthly to causes like The Wildlife Trusts and The Tide. We set up a grove in the Scottish highlands and donate 2 trees a month to offset our carbon footprint. We provide mentorship for the next generation of designers, run local events to support our professional community and are currently pending with our B-Corp accreditation. Having these things in place and keeping them transparent throughout your brand adds a level of detail others can see, making it publicly accessible without the need to market externally.
We've even gone so far as to leave social media platforms like Instagram, Facebook and Twitter due to the ethics associated with these systems. By removing the distractions and requirements of social media marketing, we can work towards a purer sense of focus. Are we truly bringing value, community and advocacy to the table by being on these channels? Focusing on a more direct relationship feels more useful not just to us, but to our community as well. With less urgency placed on social media, a huge amount of breathing space is added that allows you to better take stock.
A lot of this goes against the grain, some even call us a little crazy. But it turns out, freeing up your time, removing clutter and being more conscious about your decisions, ultimately can make you a better designer and business.
The role of ethics in design
Design can and should be more than aesthetics: it can also encourage better behaviours, teach empathy, make products and services more accessible, champion diversity and so forth.
That said, designing better systems isn't always enough. As creative problem solvers, we must redefine the role of design and align it with business objectives. Can designing a beautiful interface, one that empowers people to advocate their brand further, help the client become more profitable?
Since 2019 we've also worked with Only One, a non-profit based in New York — they provide a platform for stories, solutions, and community action to protect the ocean, tackle the climate crisis, and help fuel the movement for a more just, equitable planet. This project was a collaborative focus on accessibility, transparency and impact through design. Using humane design principles, we as designers are able to encourage positive change over the long-term, without resorting to dark UX models for short-term gains. The Only One team is made up of like-minded advocates and talented people, all striving to create opportunities for ocean conversation, local communities and better sustainable standards. The team understands the value and power of design. With ethical methods and a shared vision, we're able to reach the objectives of the platform and achieve the larger goals we value most
Many fall into a pattern of short-term thinking, but the ability to design for the long-term is possible when you take the conventions of today with a bucket of salt.
Becoming ethical yourself
To become an ethical designer or business doesn't necessarily mean going paperless or investing in a reusable coffee cup. From an internal perspective, you can focus on measurable results and what you as a designer or business can control, internally and externally, with your client partners. Doing this is a way to gain external validation and show you're an ethically-minded business or designer, rather than having to say it with marketing.
None of this is new or easy, and saying it in an article like this is one thing and doing it for real is something else entirely. It can take time, patience and a ton of perseverance. But don't let that stop you. Valuable change is difficult and I promise you it's worth it.
Taking action and finding greener pastures
—Review your carbon footprint through the energy you use and your hosting services, then set goals to offset. For example, consider using green hosting providers like Kinsta and Krystal.

—Join environmental initiatives that align with your worldview and donate regularly.

—Check that the products and services you use have sustainability goals in place.

—Be a driving force for advocacy and change, learn from peers and educate others.

—Create a methodology to partner with the right clients for long-term impact.

—Live and breathe your values, in public and private.

—Don't be afraid to fail, and don't be afraid to say no.

—Continue to listen, learn and never compromise your values. No matter how big or small, you can become leaders in design by living your principles and expressing them with every touchpoint of your brand — without a buzzword in sight, no less. Focusing on what we can control through design and the associated responsibility has made us better designers, a better business, and better advocates for positive change. Your worldview can most certainly be a part of the solution. The question is, what will you design today to solve the challenges of tomorrow?
Design outstanding web in Readymag. Join now