How to make a design portfolio that stands out
We'll talk you through the essential components every successful design portfolio needs, and how to put it together.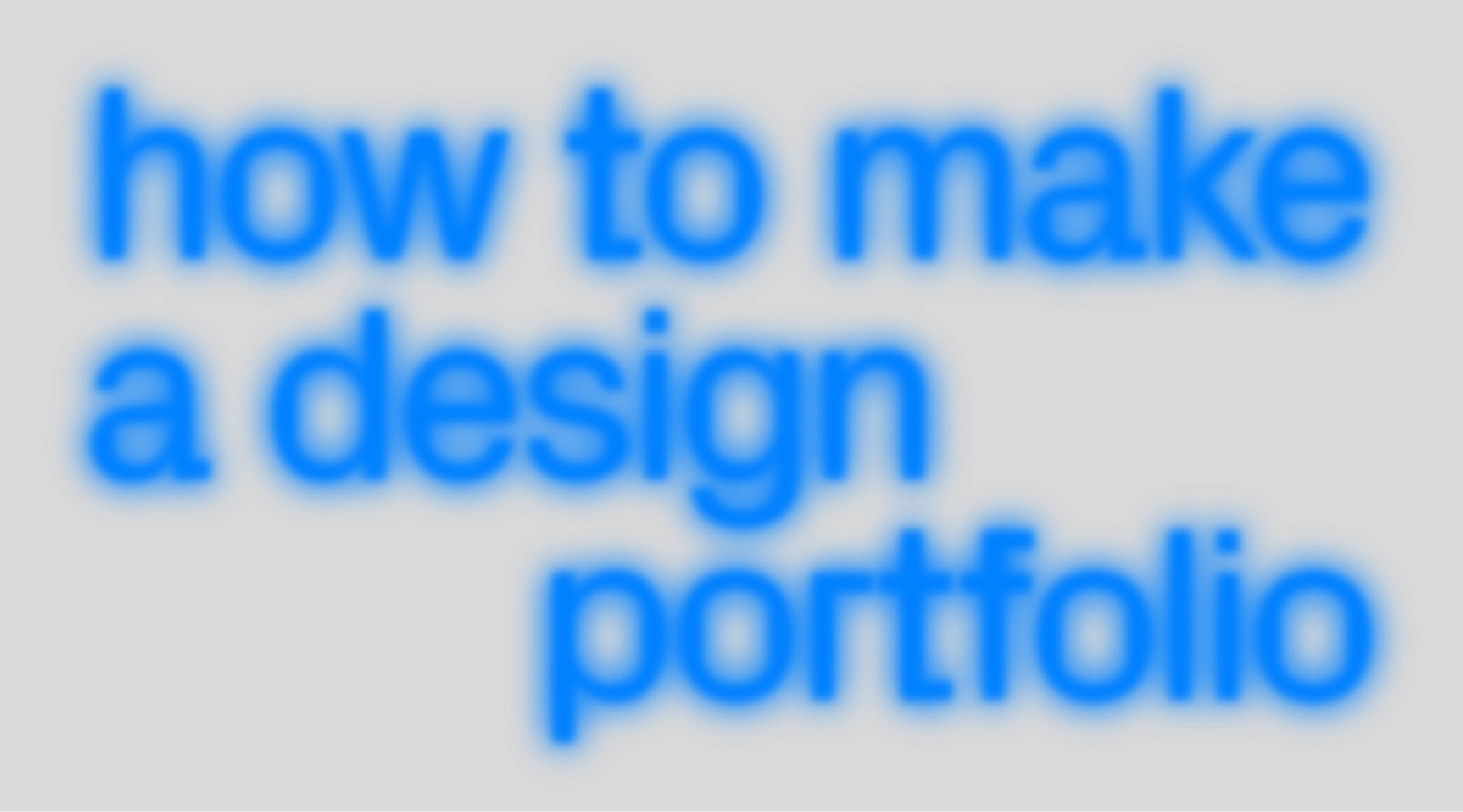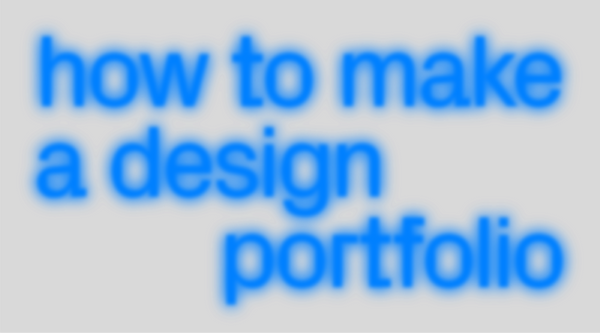 Your design portfolio is your opportunity to create a great first impression with clients, showcase your work and capabilities, and provide information about the services you offer. But with so many aspiring designers to compete with, how can you make sure your portfolio stands out from the crowd?
In this article, we'll talk you through the essential components every successful design portfolio needs, and how to put it together.
Develop a personal branding
The first step in designing a great portfolio is to consolidate your personal brand. Not sure what your brand identity is? You can start by asking yourself the following questions:
Who am I as a designer?
What do I offer to clients?
Who is my target audience?
What makes my work unique/what are my key selling points?
With an idea of how you would answer these questions, you can start to create your portfolio and present your work in a way that will tell your story. Each element of your portfolio, from the work you select to the design elements you incorporate, works to communicate with your future clients, it's important to make them count.
Pick out quality pieces
Now that you've defined your design niche, you can select examples of your work that showcase your creative expertise.
Choose pieces or projects that you're proud of, that demonstrate both the depth and breadth of your abilities, and represent your unique style or aesthetic. Quality over quantity is key here – aim to only include work that you're proud of.
Depending on whether you're working within a single medium or market or across several, you may want to consider including multiple sections in your portfolio and categorizing these accordingly. If you're focused on a specific niche, keep your work examples focused here.
Tell a story
Your portfolio should tell the story of who you are as a designer – the type of work you create, your style, and how you approach solving the challenges that a brief might bring.
When it comes to a design portfolio, storytelling doesn't necessarily have to be done through copy. While some thoughtful text can go a long way, the design, layout, and other visual elements of your site can often have an immediate, emotive impact on your audience. This can be used in your favor to evoke feelings that narrate your brand identity.
Don't forget the practical details
In addition to the creative side of your business, clients also want to know that you can communicate well, deliver on time, and work to a brief. Aim to share accurate and relevant information about each project somewhere easily accessible. You should include information like:
Your role
The medium used
The client you worked with and their objectives
Collaborators and project timelines
Include any relevant qualifications, awards, training, or educational achievements that help demonstrate your competency.
In addition, you'll want to make it clear how to best get in touch with you, whether that's via an embedded social media link, integrated contact form, or a provided email address where you can be reached.
Finally, don't forget to include any client feedback, case studies, or testimonials, so potential clients can read the glowing reviews you've received!
Put together your portfolio
Once you've collected all the information, imagery, and other elements you want to include in your portfolio, it's time for the fun part – building it!
In the digital age, a web-based portfolio is a professional and engaging way to build your online presence and immerse viewers into your designs. Creating your brand narrative is easy with Readymag, a browser-based design tool that lets you design, customize, and launch your design portfolio online.
To get started, choose from a ready-to-use portfolio template or start from a blank page. Then, Readymag makes it easy to integrate your design choices from a vast color and typographic library and upload and embed widgets, animations, and plug-ins. Readymag has an extensive list of integrations that make this part effortless.
Need inspiration? Check out some examples of design portfolios made with Readymag.
Keep your portfolio current
As with your resume, it typically pays to keep your portfolio current.
Keep your portfolio stocked with strong, recent examples of t design work you're hoping to sell to clients. Ideally, you want the base framework of your portfolio to be one that can be easily adjusted to reflect your newest accomplishments, projects, or media. With Readymag's drag-and-drop editor, adjusting your portfolio once it's "done" is a breeze.  Because it's an in-browser tool, you can make changes on the go.
If you're ready to get started creating a portfolio that embodies your personal brand, give it a go with Readymag's free plan. There are a lot of  video tutorials, guides, and templates that help guide you through the whole design process.
Design outstanding web in Readymag. Join now