How to export Readymag projects as PDFs
With Creator and Professional plans, your projects can be exported as PDF files. Below we provide some details.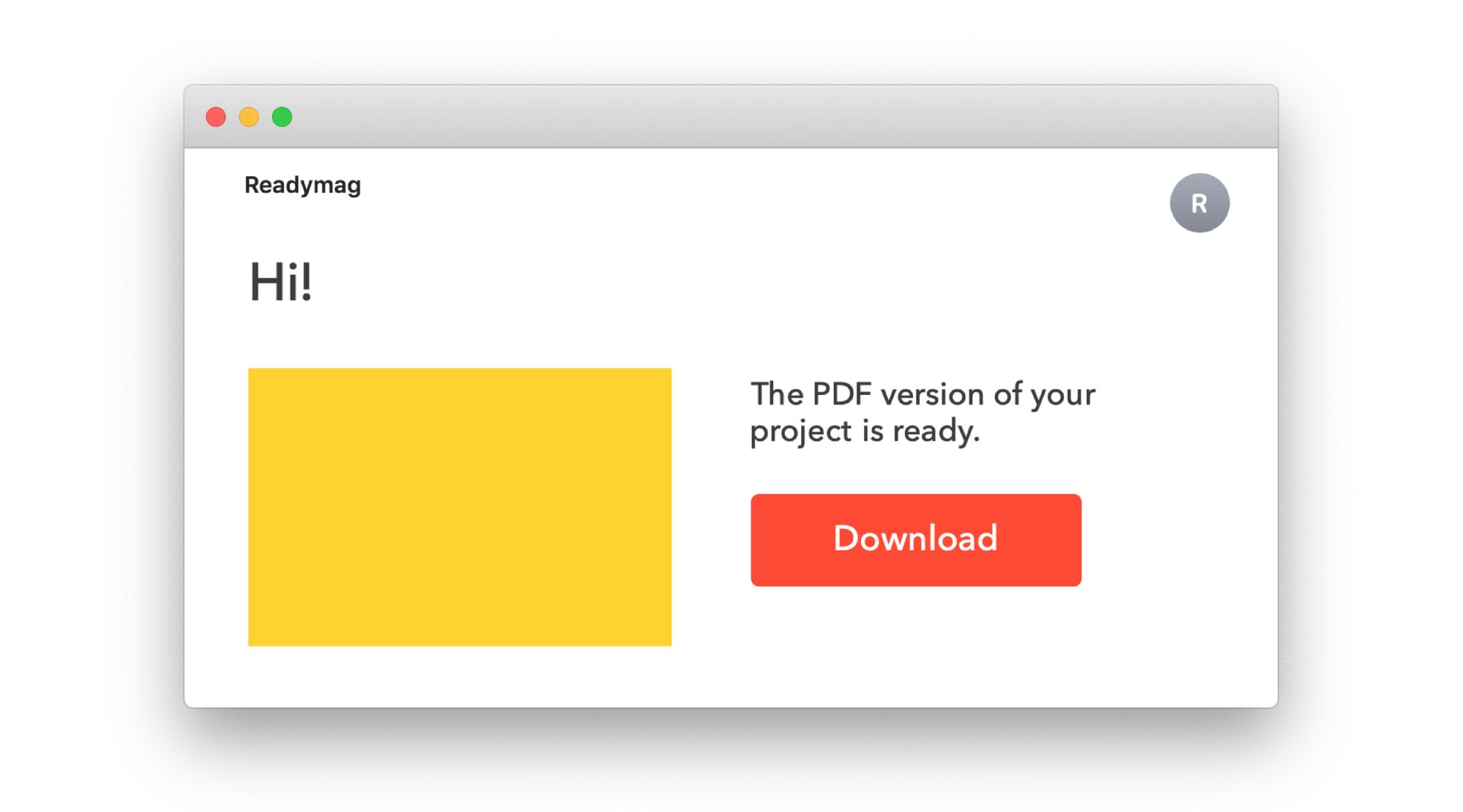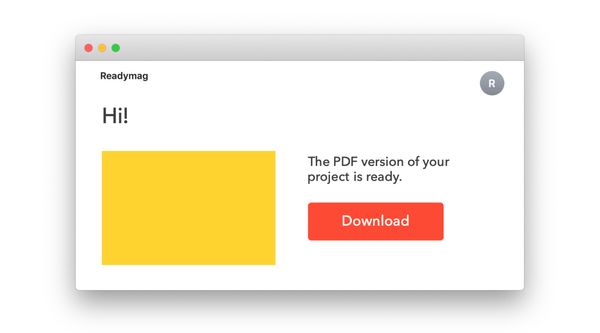 How it works
Exporting to PDF is mostly used for presentations and similar projects — for example, if you need to give a presentation somewhere without Internet access, or to share a project without compromising the link to the original, and so on. Exporting may also be useful if you need to work on your project with paper and pen — sometimes it's more efficient to proofread a project physically.
When exporting a project, our advice is to continually check how the PDF looks. To do this, export an early version and examine it closely, to ensure everything looks as intended.
What do you need to know?
You can export not only an entire project but also any individual pages.
Only the desktop layout will be exported.
Each page of your project becomes one page of the PDF file.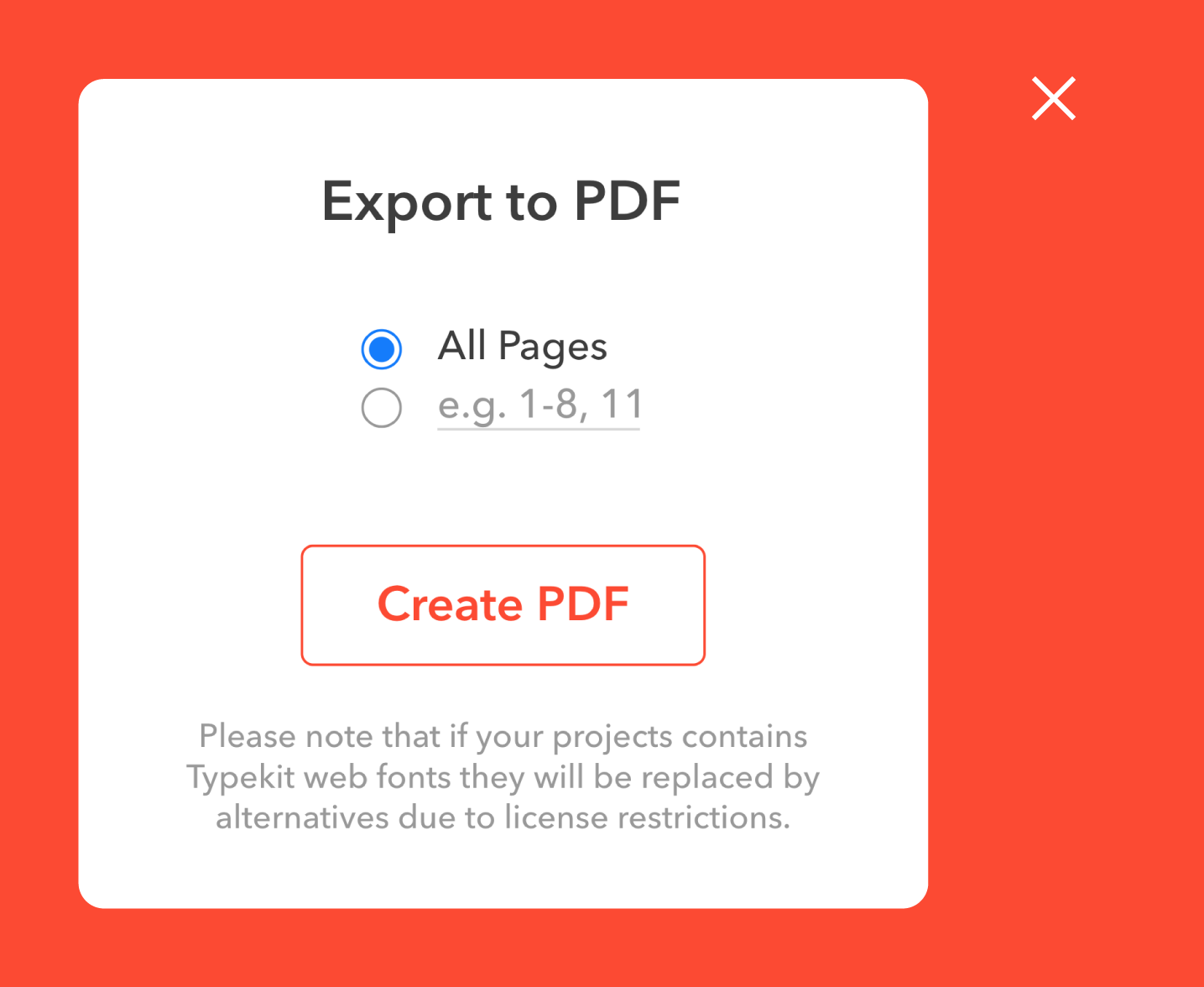 Only that part of the project which is surrounded by a dotted frame will be exported. By default, its size is 1024 x 672 pixels. If you've made the dotted frame larger by dragging the blue square down, the size of the PDF will also be larger.
Only a project owner (not collaborators) can export as a PDF.
When it comes to PDF exports, there is no difference between projects with or without Scale Layout. That is, only the part of the project that's inside the dotted frame will be exported. Because of that, one has to be careful when exporting Scale Layout projects to PDF.
Typekit and type.today fonts are replaced with system fonts but uploaded custom fonts will stay intact. Remember that it's illegal to use custom fonts offline without direct permission from the font authors.
It's also good to be aware that Readymag PDFs can be edited with Adobe Acrobat or similar programs.
You can always write to our support team if you have any further questions regarding PDF exporting: support@readymag.com.
Design outstanding web in Readymag. Join now