How to ensure seamless collaboration with clients
Unpacking communication tactics that will help you eliminate the risk of misunderstanding, and stay in sync with your clients throughout the entirety of your projects.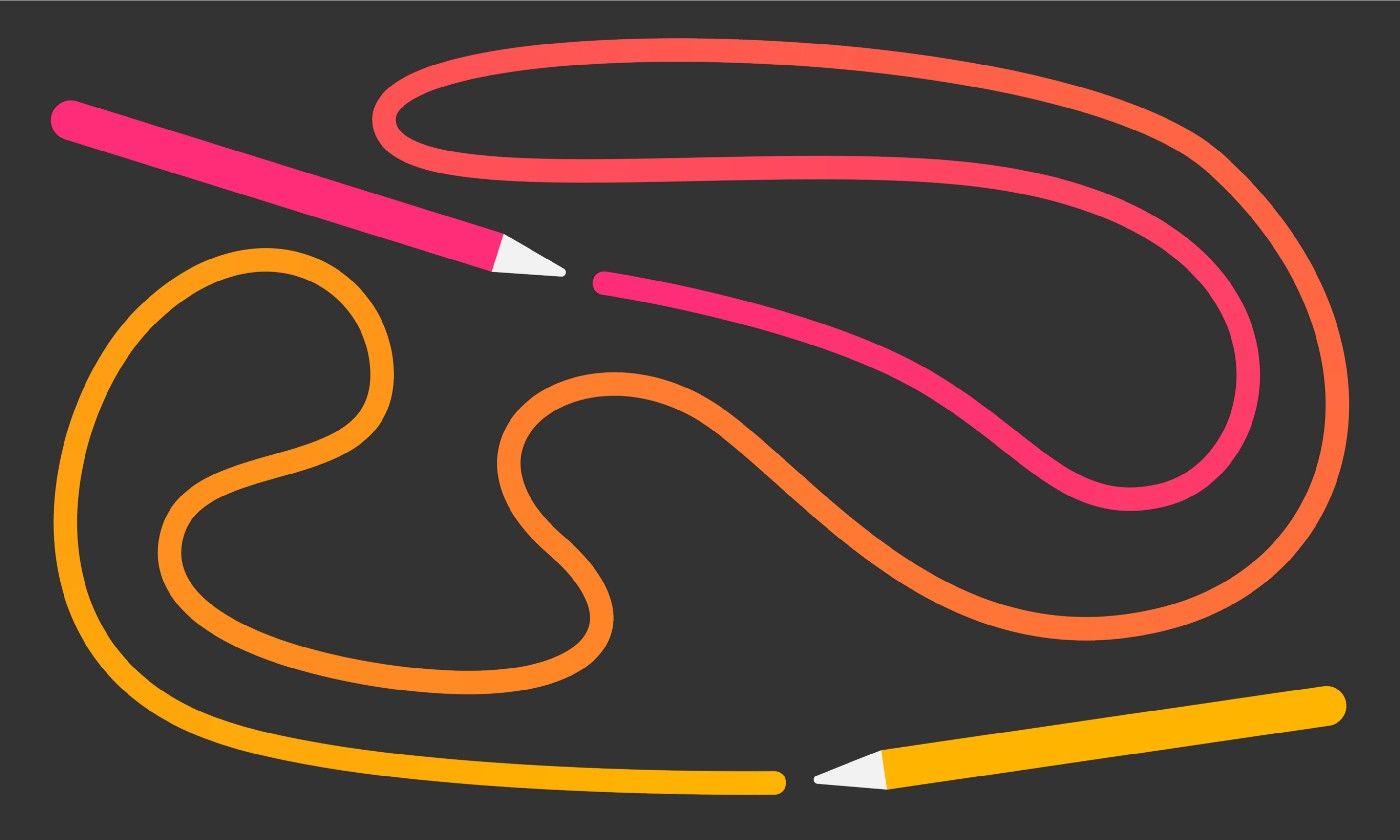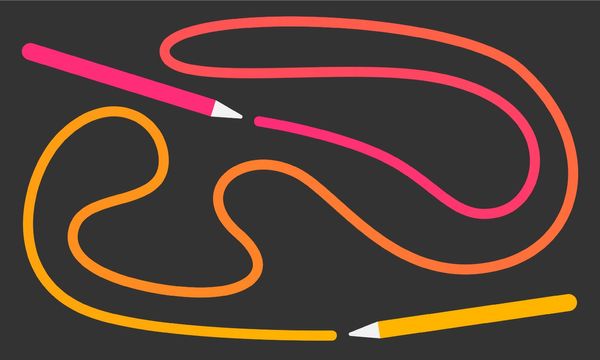 To have a 100% success rate with your clients, you have to be on the same page with them. Better communication helps set clear expectations and articulate challenges, but it can be tricky. Vision changes, timeline shifts, and new edits aren't uncommon — this could all take a toll on your relationship with your clients.
In this article, discover key communication tactics that will help you eliminate the risk of misunderstanding, and stay in sync with your clients throughout the entirety of your projects.
Cover the scope and set expectations
Planning is a crucial stage that sets the foundation for any successful project. This step involves much more than bouncing ideas off each other as you gather project requirements, budget, and outcomes.
The most effective planning roadmap looks like this:
STEP 1
Hold an initial ideation meeting to discuss project goals and understand your client's needs. This is the phase where you both get to know each other. Try to collect as much information about the client as possible beforehand. Take a look at their website, social media, and competitors. Dig deeper into their business industry.
When it's time for the meeting, ask questions to better understand the client's assignment. This approach pays off and shows you're not just a task-taker and genuinely interested in the project.
STEP 2
At this stage, propose solutions to your client's problem. Outline key deliverables and outcomes, identify possible constraints, and discuss them with the client. Make it a point to set up the project timeline at this step and include here time for collecting feedback, revisions, and finishing touches.
STEP 3
Now, it's time to assess what you need to succeed such as funds and tools. If your client wants to check up on the project regularly, use a collaborative design tool with multiple permission levels and allocate a budget for it. With Readymag, a design tool for creating websites without code, the cost of plans with collaborators starts at $22.5/month.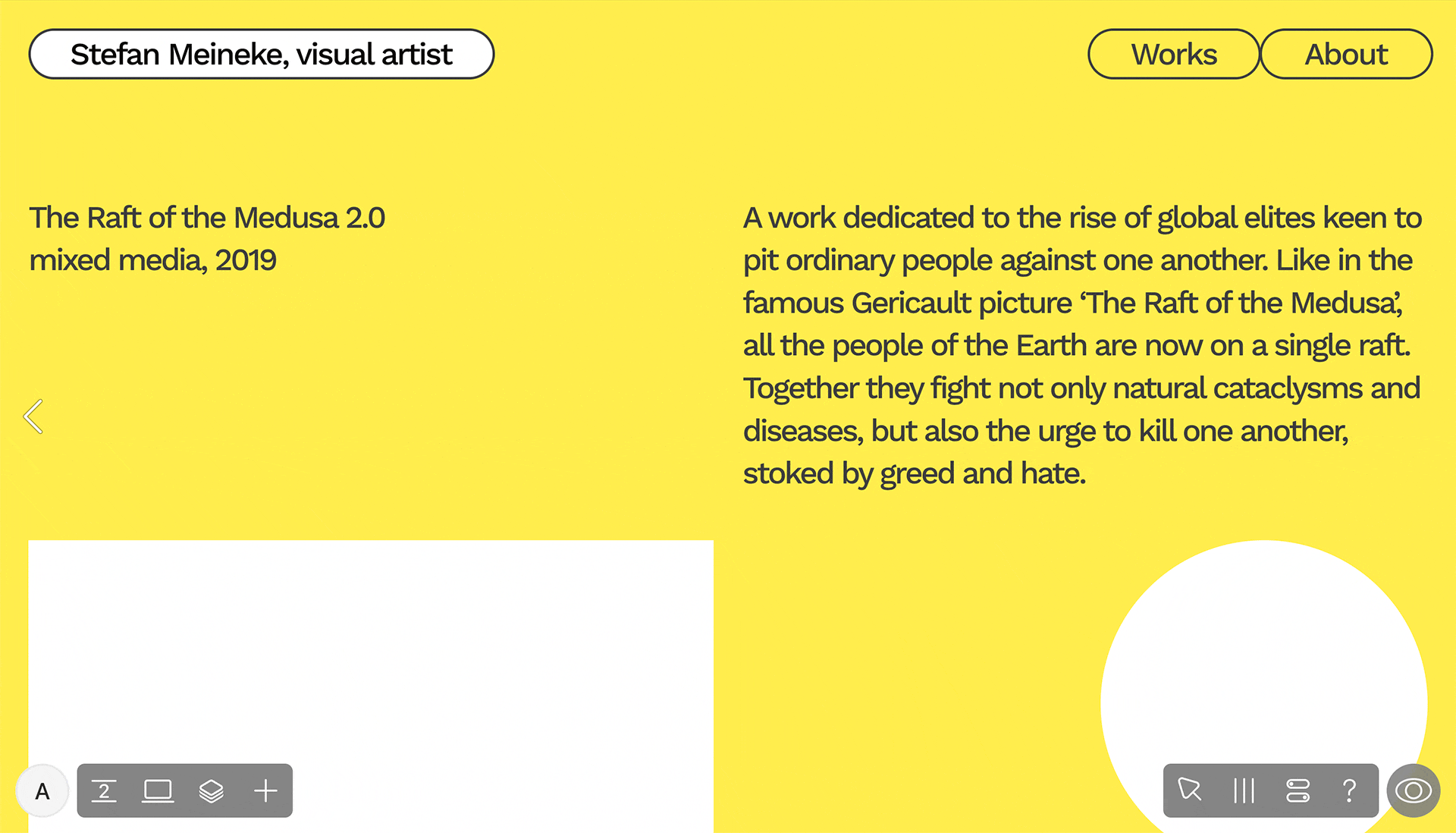 STEP 4
Put together a detailed proposal containing the scope, budget, and timeline and confirm it with your client. This is helpful for two reasons: you demonstrate that you understand the task at hand while also proving your expertise and customer-centric approach.
The planning stage is officially complete–you can move further with the project.
Collect feedback by continuously–and show up often
While navigating the design feedback process can be challenging, it's possible to make it more pleasant for everyone. Simply follow these tips:
Start the design feedback process with questions. Sometimes customers can't articulate their wishes well or they have no clear understanding of what they truly want and feel about a design. Since your customer is your best source of product information, reach out to them often to gather more information that gives you the clarity you need.
Present 'live' prototypes, collect feedback, and iterate. This tactic will help you work with client comments more smoothly, minimize revisions, and enable customers to interact with a real website. To simplify the process, use collaborative design tools like Readymag.
With Readymag, you can invite collaborators and publish private websites so that only your customers can visit the live online page. If your client wants to make a slew of minor content tweaks, you can assign them a Layout locked mode so they can make edits without the risk of breaking the overall project structure.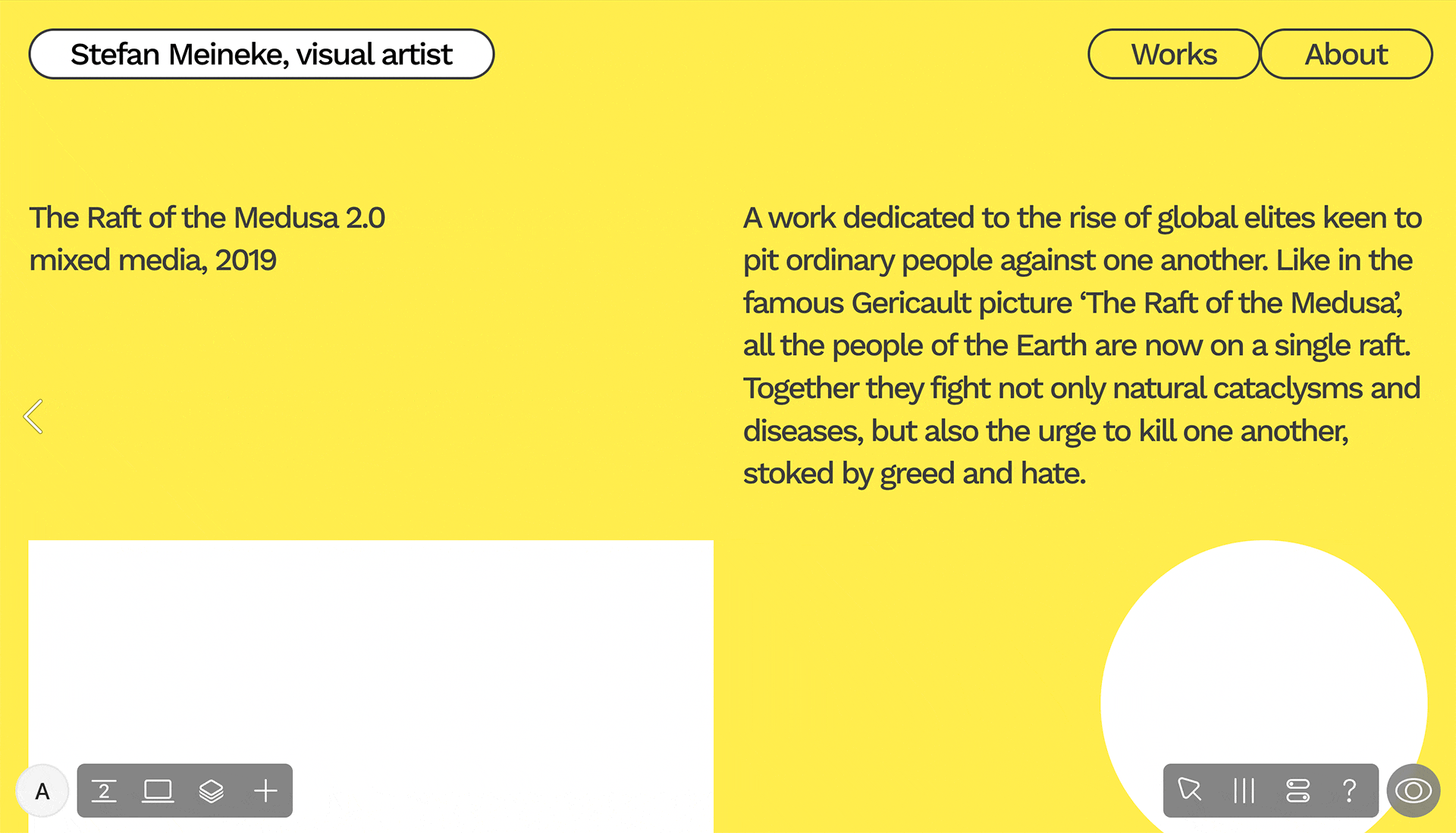 Don't dismiss negative feedback. If there are too many tough comments, it's better to schedule a call and talk in person. Go back to the design brief before this call, make a list of changes that could be made straight away, and be ready to discuss the things that can not be changed.
Have a backup plan. If things don't work out the way we want them, apologies are great but your client's business needs something more than mere words. Provide the client with new solutions.
Tie up any loose ends before the handover
Work through a pre-launch checklist before you hand off the project. Did you manage to hit all requirements and outcomes? How does your project look at different devices and screens? Is it indexed by search engines?
You can use this checklist before publishing your client's website. Use it to make sure that your online project is ready to go live, does not break the law, and is accessible to a wider audience.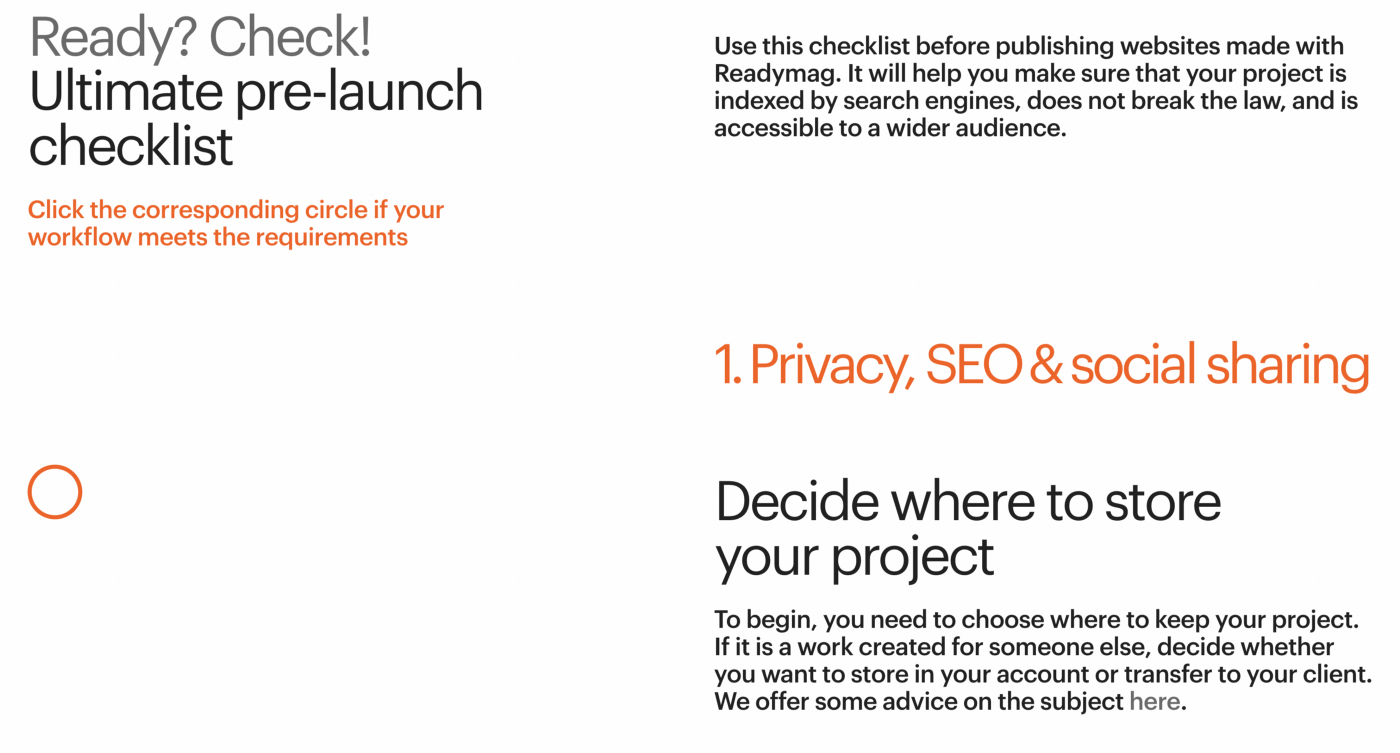 Handoff your work. With Readymag, design handoffs are absolutely stress-free: you can hand over websites to the stakeholder with a couple of clicks. The client will receive an email with the link to accept the project — that's it! Just make sure your client has the subscription plan which provides all the features you've used.
Offer guidance to your client. The project is finished, but what about supporting the customer? Take time to create straightforward instructions and cover questions that might arise. If you're already using Readymag, simply send them this handy client guide.
Design outstanding web in Readymag. Join now