How design organizations support, educate and unite worldwide creatives
Explore how formal design organizations help to shape the industry, level up designers' careers and advocate diversity and inclusion.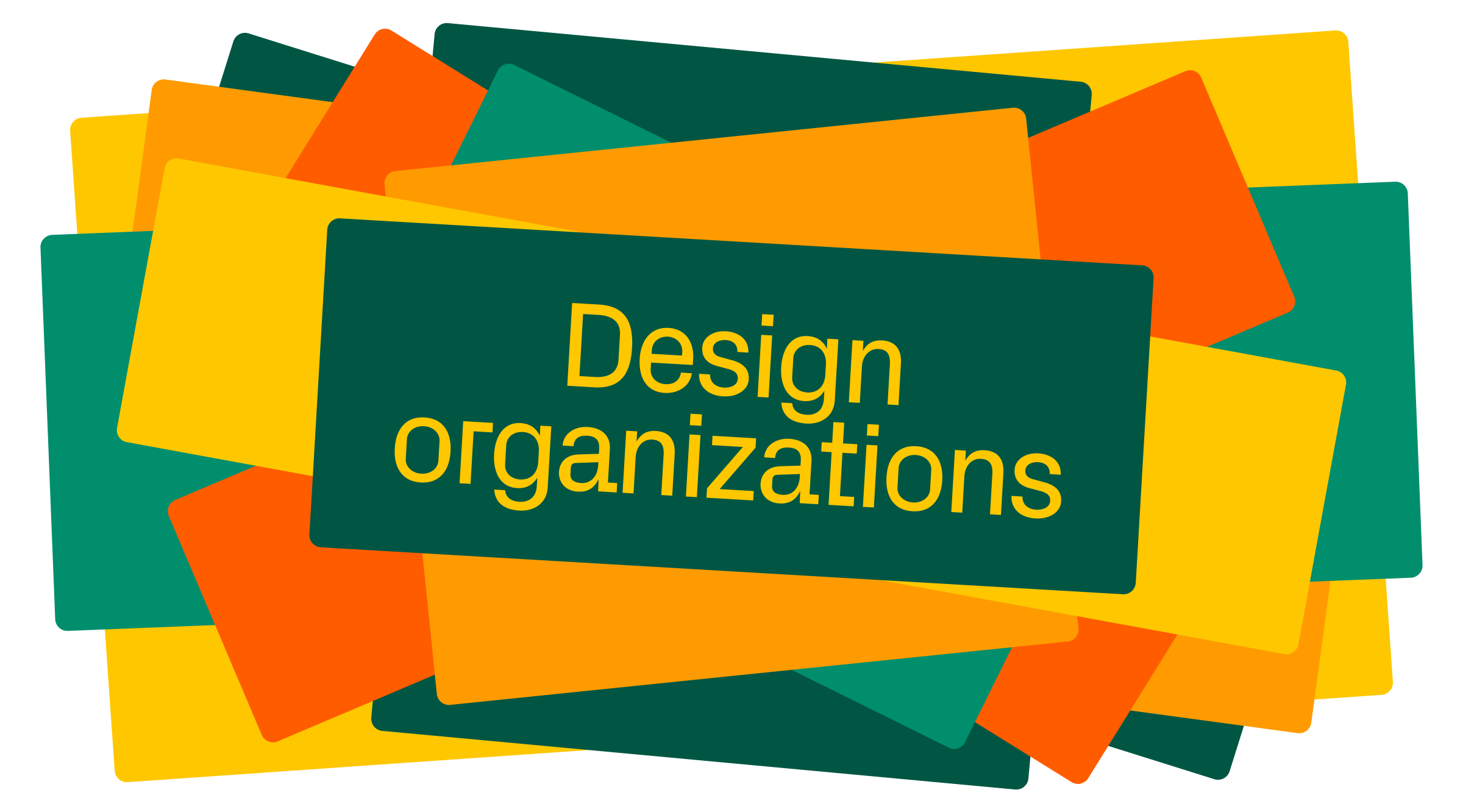 In Readymag's Report on collaboration in design, we found that 25.9% of creatives participate in a design organization and mostly rate organizational impact a 5 out of 10. We wanted to delve deeper into the topic and talked with representatives of The One Club for Creativity, designaustria, and the Female Design Council. Read this piece to discover what impact these official communities can make on the industry, how you can boost your career with their help, and how they support diversity and inclusion.
We've added a short list of fruitful organizations you might want to participate in.
Meet the speakers:
Yash Egami, Chief Operating Officer at The One Club for Creativity. The One Club for Creativity is a global nonprofit advertising and design member organization whose mission is to support the global creative community. The club is headquartered in New York with an office in Shanghai. The One Club has also recently merged with the Art Directors Club of Europe, so it is now represented in 22 different countries in Europe.
Olivia Scarr, Communications at designaustria. Designaustria is the only professional association and service organization in Austria representing the interests of designers. Originally created for Austrian graphic designers in 1927, designaustria broadened its horizons and now encompasses communication and information design, graphic design, illustration, industrial and product design, service and experience design.
Lora Appleton, Founder of the Female Design Council. The Female Design Council is an action-oriented community organization initiated in 2017 that provides professional support for female-identified individuals in the design industry. From finding community, to engaging gallery representation to artist and maker collaborations to global exhibitions, employment, and grants, the Female Design Council provides an incredibly inclusive community to and for all womxn in design.
Design organizations increase the competence and visibility of designers
Yash Egami: The One Club carries out many programs to foster education, professional development, inclusion, diversity, and gender equality. Through all these programs, we support creatives at all levels, whether they're students, working professionals, or veterans of design. Those programs bring them opportunities to learn something new, increase their profile, and advance their careers in this industry.
Olivia Scarr: Designaustria is here to improve the conditions for the design industry and prepare an ideal environment for its members to thrive. The organization grew its huge international network by actively participating in other communities like BEDA and ICoD. Also, in 2021, designaustria became an official partner with the New European Bauhaus, a creative, interdisciplinary initiative of the European Commission in support of the European Green Deal.
Lora Appleton: To narrow down the scope of the FDA impact, I can mention that over the years our members have received gallery representation in major global galleries (R&Company, VersoWorks, Otras Formas, The Future Perfect, and many more) and received high-profile contracts to judge major design competitions like Dezeen. Also, the creatives received opportunities to have their work curated into FDC-driven exhibitions, which led to future exhibitions, and the photographers have gone from unknown to shooting for T Mag, Architectural Digest, and others.
Design awards give future stars a boost
Yash Egami: We've seen a lot of people get their start being recognized in our shows and programs and then go on to be stars. I remember a designer who came to participate in the Young Guns with an attitude that the award wouldn't give him a great career kick-off, but at least it would be something good to put on his resume. He nailed it, and a while later was commissioned by a big worldwide brand to do a giant illustration in New York City that was seen by millions of people.
We also run the ADC Annual Awards, which has been around for 103 years and has a rich history of winners, to name a few: Norman Rockwell, Andy Warhol, Salvador Dali, and Annie Liebowitz. Our Young Guns award, open to creatives age 30 and under, has been held for 22 years. Some of our past winners are graphic designers like Jessica Walsh and Stefan Sagmeister, and ad creatives like Rei Inamoto.
Also, the film director team The Daniels (Daniel Kwan and Daniel Scheinert) were Young Guns winners in 2016 and went on to win multiple Oscars this year—including Best Director—for their film "Everything Everywhere All At Once".
Lora Appleton: Here are the stories of one newbie and one seasoned designer who streamlined their careers with the active participation of the FDC:
Anne Dereaux was one of the FDC + NICOLE HOLLIS Grant 02 honorees. Since joining FDC, she's received recognition and expanded her individual design into a budding design and architecture studio; Dereaux Studio. She's transitioned into product and collectible design and has been featured in high-level design publications such as Architectural Digest, which has helped grow both her clientele and her community.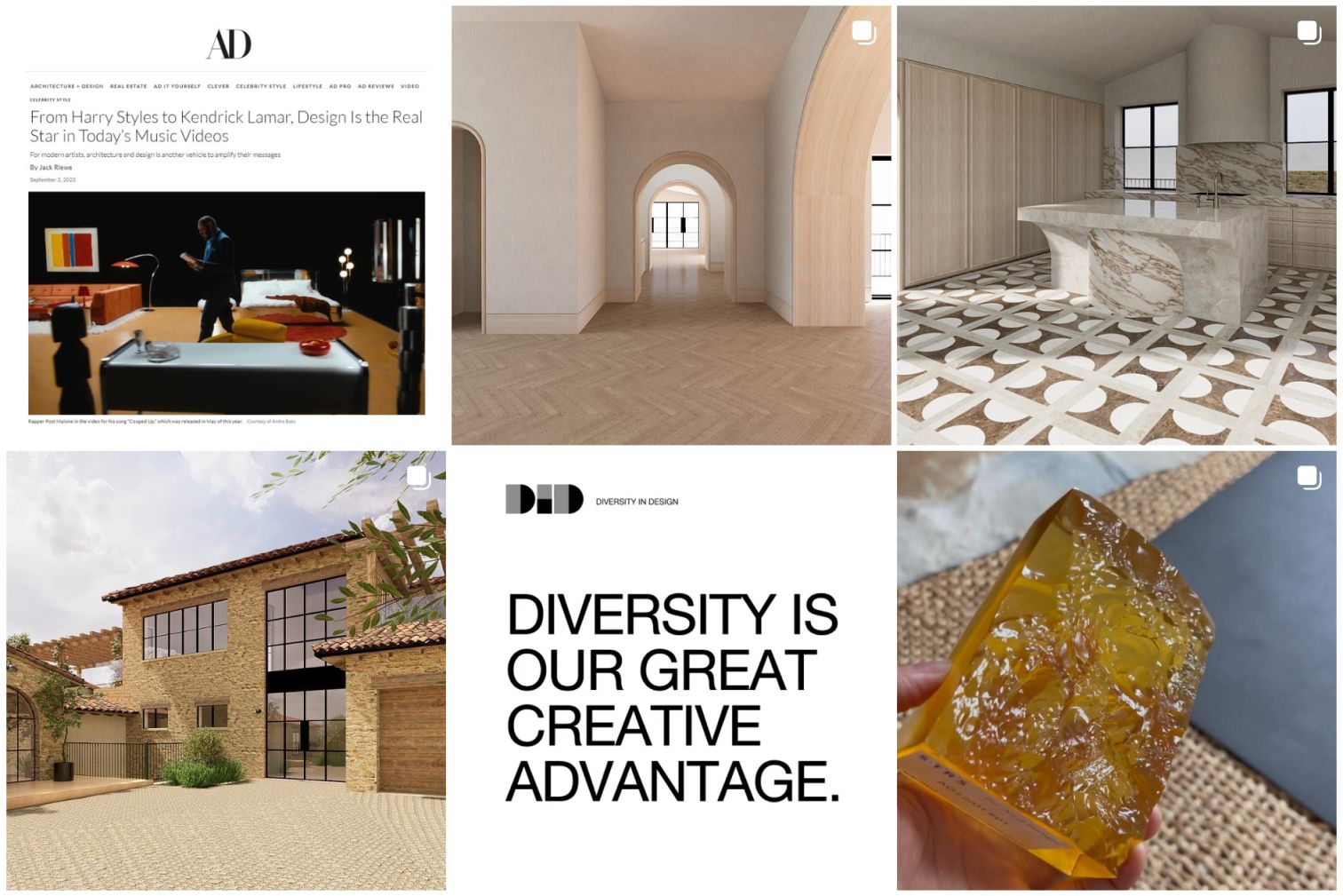 Liz Collins has been with our org almost from the beginning. As an artist and designer focusing largely on textiles, Liz's work and community have grown exponentially with her FDC affiliation. She recently launched an incredible rug collection with Emma Gardner, another FDC member, and their work was featured in a gorgeous museum exhibition in the UK at Touchstones Rochdale Museum in Manchester among many other accolades.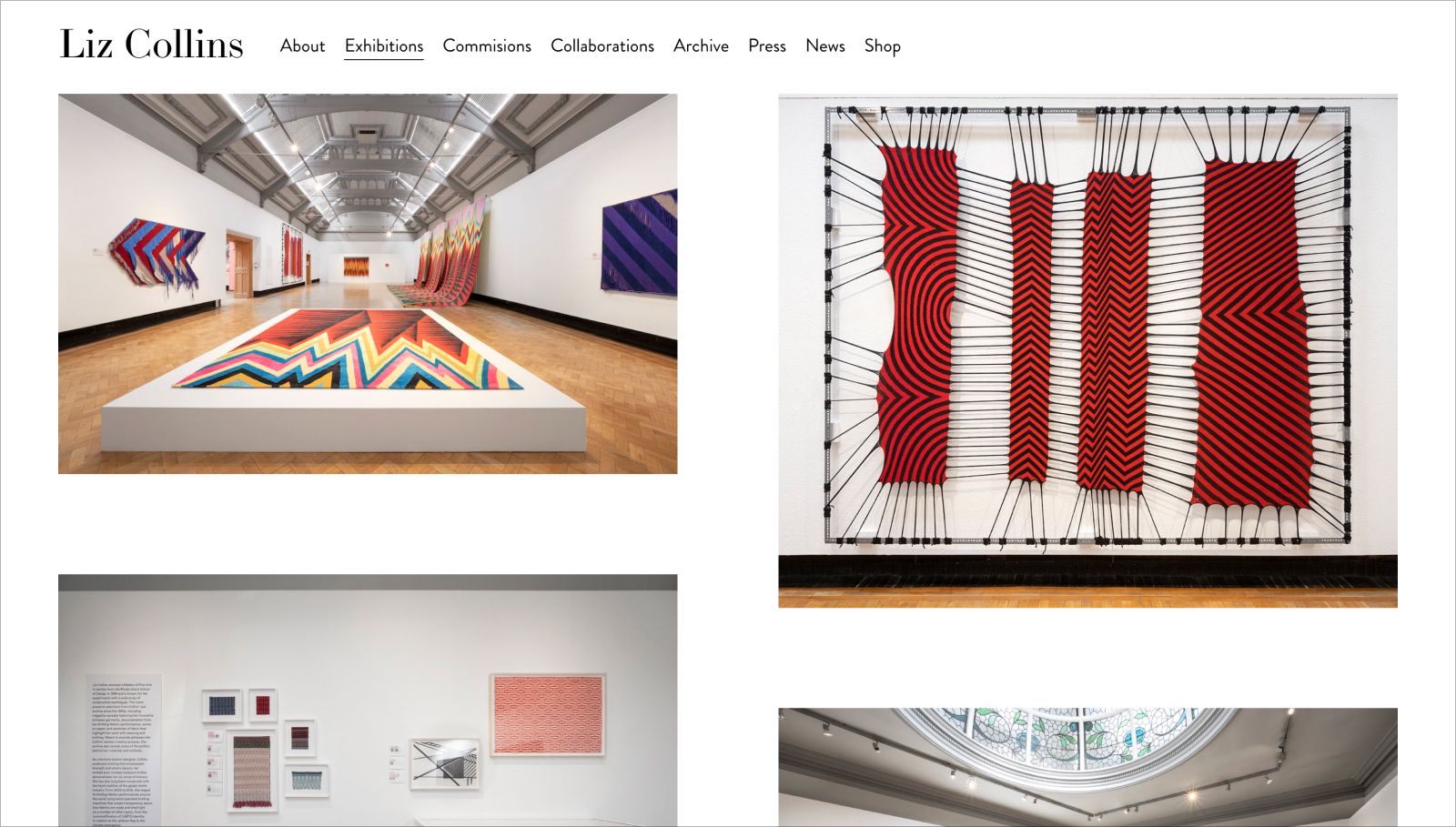 Formal communities educate and advise careers
Yash Egami: Our programs are designed to help light a creative spark and give them inspiration. We have a college competition called the Young Ones, where university students in advertising and design programs worldwide answer real-life briefs, compete with portfolios, and showcase their own work. This program gives young creatives opportunities to be recognized and get jobs after they graduate.
We also hold the Mentor & Creative program, where creative directors from the industry work in small groups with students as mentors. The program became an opportunity for students to get to know who's working in the industry and provides a pipeline for agencies to hire young talent for internships.
Olivia Scarr: As a bridge between the international business world and the creative industries, designaustria fosters this connection through many means: exhibitions, conferences, publications, contests, and workshops. It also offers valuable expertise in training graduates and advisory services for small to medium-sized enterprises.
Lora Appleton: We have professional development events: hands-on craft workshops, marketing and communication boot camps, and legal talks to protect ourselves. Our monthly community meetings provide unmatched resources to share new work, find collaborations, and learn about the best and greatest in the Art and Design community. In addition, you don't need to be a member to attend our mentorship program, Mentor Match.
Collective creativity unites the world
Yash Egami: In the US as well as in many other countries, different groups and ethnicities have been historically underrepresented in certain industries, and the creative industry is no exception: there's still a lack of Black designers, a lack of designers from Indigenous populations, whether they're native to the Americas or other countries. We're here to try and change that because creativity is the common denominator—it unites people of all backgrounds.
In a few weeks, we'll have a large multicultural diversity conference and career fair named "Where are all the Black people" online and in person in New York, where over 1,200 attendees and over 50 recruiters from brands and agencies will come to find a job match and participate in seminars.
Lora Appleton: I was unable to join a number of organizations in my career, mostly because it was too early in my career to be included. I created FDC to be inclusive, not exclusive, community to welcome and offer a place where everyone has a voice and access to opportunity. We think inclusion is cool! We want our community to know that not only are they welcome, but they belong in this industry and this organization regardless of their race, sexual orientation, discipline, etc.
More communities spawn more impact
There are a few other design organizations you may want to explore, participate in, or just keep an eye on for inspiration:
AIGA
AIGA, the professional association for design, is the oldest and largest professional membership organization for design, with more than 70 chapters and 15,000 members. It advocates for a greater understanding of the value of design and designers in government, business, and media.
Membership in AIGA starts from $50 for students and up to $500 for industry leaders and provides access to events, resources, and job opportunities. To join the community, find your local chapter in the directory and sign up online.
D&AD
Design & Art Direction has been inspiring a community of creative thinkers in design and advertising since 1962. The D&AD Awards are a well-known creative competition that gathers professionals worldwide. Also, D&AD has programs for young designers, such as New Blood, which inspire the next generation of creatives.
They've paused their paid membership and evolved into a free digital platform, but their awards have an entry fee.
ICoD
Founded in 1963, The International Council of Design grew into an international NGO with 117 organizations in 55 countries. It promotes design excellence and upholds the importance of design as a medium for social change.
ICoD doesn't have a membership, as it is a non-profit organization sustained mostly on donations and support from other organizations.
Design Council
The Design Council was created in 1944 and now holds the position of national strategic advisor for design in the UK. The Council holds joint talks, workshops, and festivals for the design community in the country and supports businesses, NGOs, and local designers.
The activities the Design Council offers are free at large, with just some corporate programs for a fee. There's no need to get a membership.
Ladies, Wine & Design
Ladies, Wine & Design is a global non-profit initiative founded in 2015 by Jessica Walsh with chapters in over 285 cities worldwide. It improves diversity in the creative industry and offers free mentorship circles, portfolio reviews, talks, and creative meetups for underrepresented creatives.
There's no membership and all the events and mentorships are mostly free. Find your city on the map and see what a local LW&D chapter can offer you or what you can offer it.
Design outstanding web in Readymag. Join now