Honorable mention: another three brilliant projects from 2021
Authors of notable projects of 2021 share stories and features behind the designs.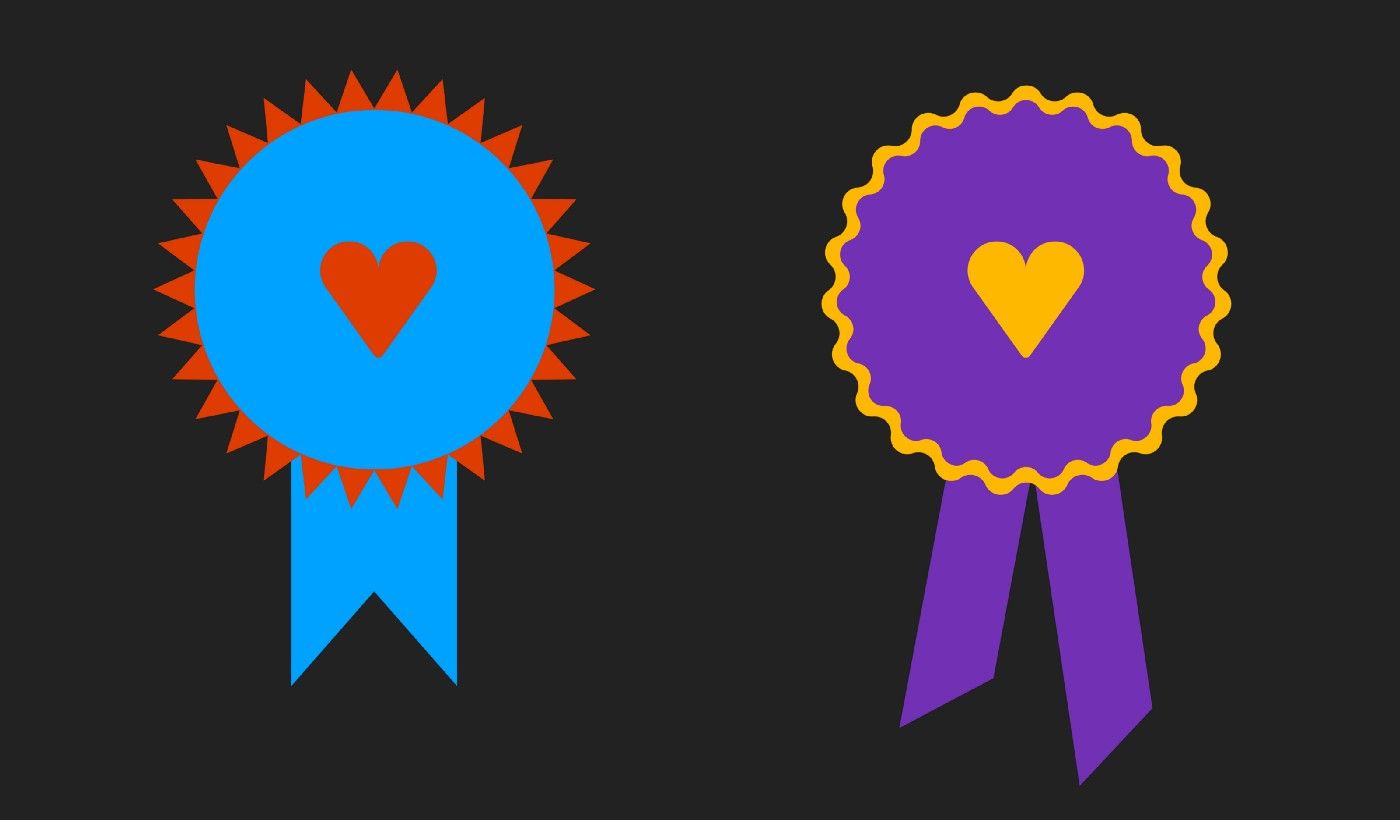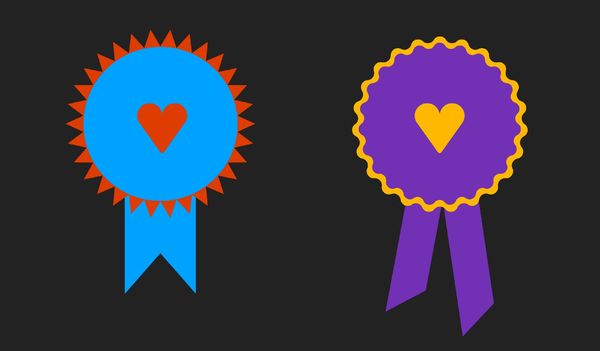 Every day, a notable Readymag project is added to our Examples section, which results in several hundreds entries annually. Along with the works nominated for Projects of the Year, we want to recognize other exciting websites made with our tool in 2021. Below, we picked three well-conceived projects from Examples and asked their authors why they matter.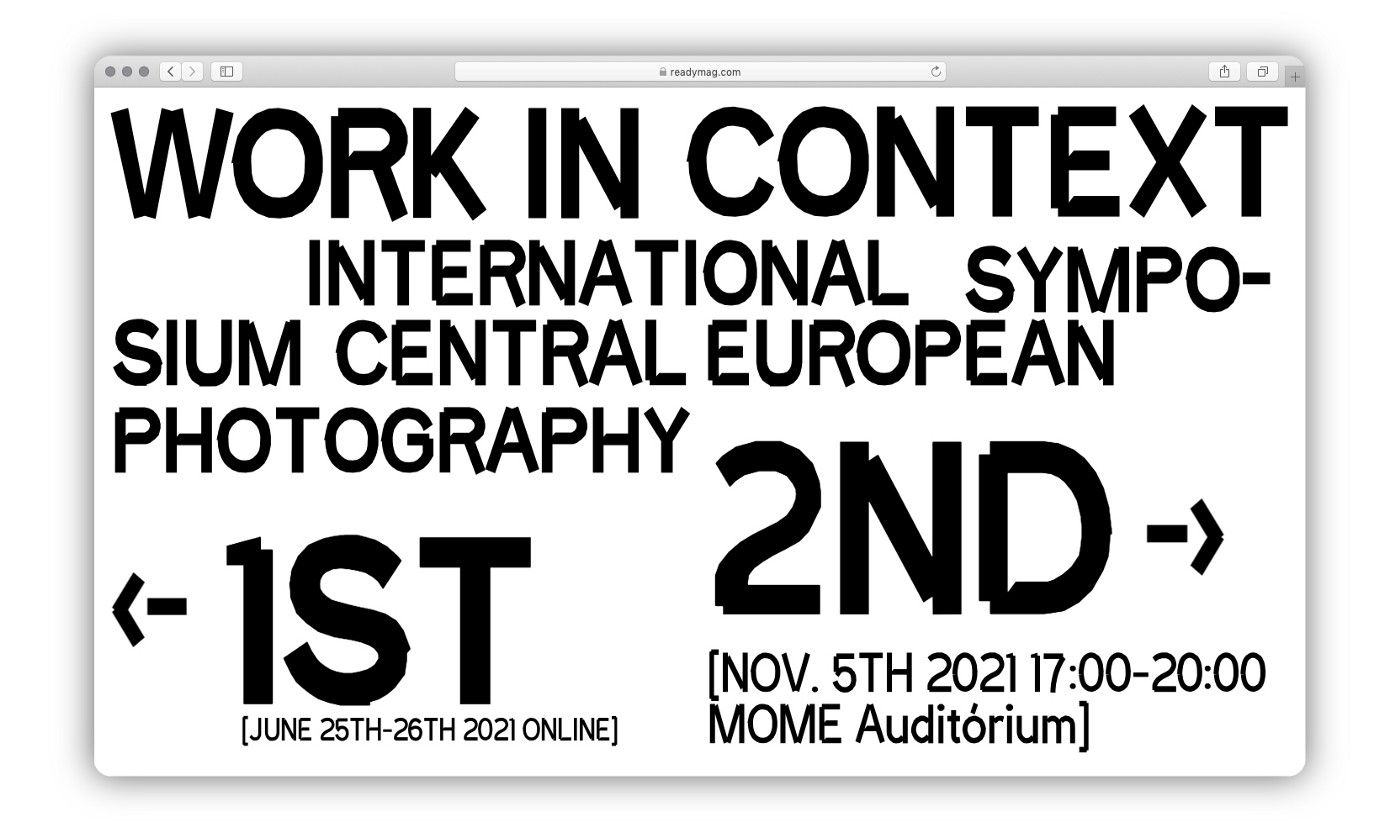 Notable features: typography, animation, image dragging
Author: Bertalan Bessenyey, designer
Work In Context is an online photography symposium in Central Europe, organised by the Moholy-Nagy University of Art and Design (MOME) in Budapest. The first Work In Context happened in the summer of 2021, consisting of lectures, round tables and a digital exhibition of MOME alumni works.
We had a strong vision for the project quite early on. Readymag was intuitive and open enough that we made almost everything ourselves — from multiple layouts to custom animations — quickly and without coding. Animation was a big part of our focus and we were pleasantly surprised how advanced settings were — in the end, most animations were conceived within the Readymag editor. Our other favorite features are custom font upload and custom code injection, which we used for making draggable images. (Editor's Note: Most widgets in your project can now be made draggable without custom code, thanks to our latest update.)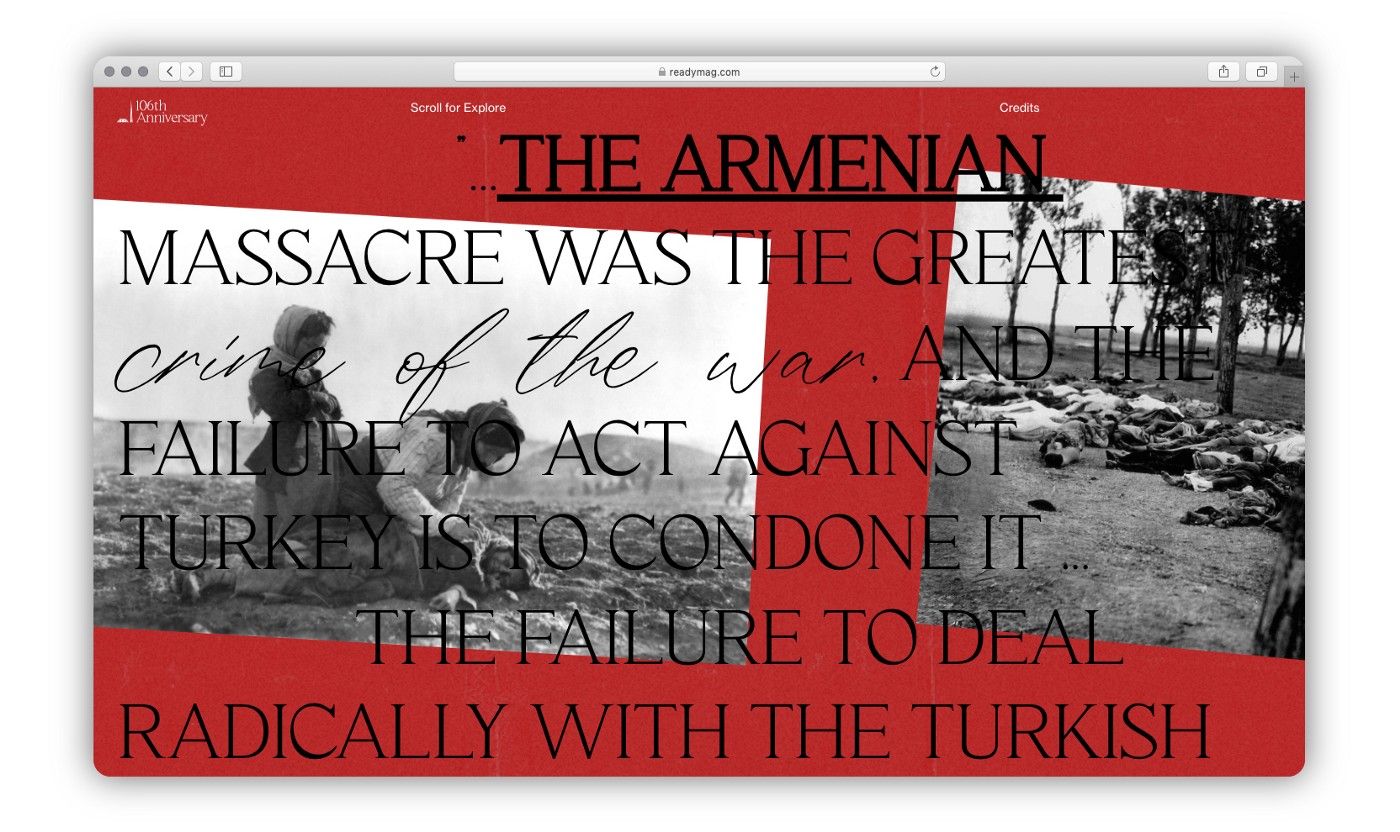 Notable features: typography, on-scroll animation
Author: Artem Militonian, product and web designer
This is a non-commercial project about the Armenian genocide, a unique example of how complex and challenging stories can be told through an interactive editorial. This work earned me my first important awards in web design (The FWA, 4x Awwwards, CSSDA, Communication Arts and others), despite web design only being my hobby — I'm actually a product designer by trade. Award-winning projects made without coding are usually aimed at designers and are not meant to tell a story. But I communicated a long and serious story, making it interesting even for those who weren't aware of it before.
Working with Readymag means you accept its rules, capabilities and limitations; you start thinking with them in mind. The funny thing is I planned nothing in advance. The result emerged completely within Readymag's blank canvas.
The main feature I used were scroll effects. I've said many times why Readymag is the best product on the market: its advanced scroll and animation techniques allow for mind-blowing effects.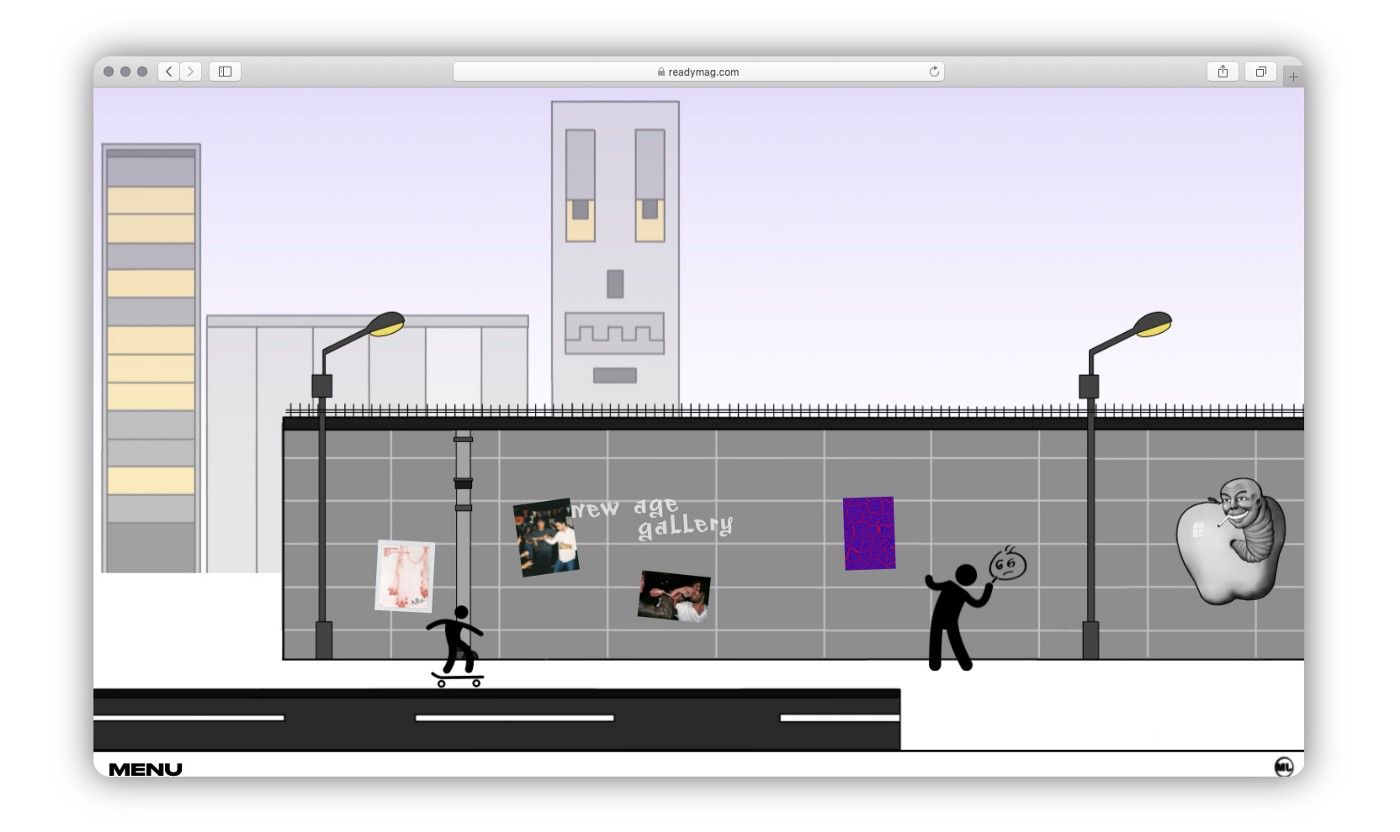 Notable features: gamification, non-linear scroll
Author: Jonas Majidi, multimedia designer
This is my personal design portfolio. Conceptually, the design is mainly based on (extremely) simplified versions of Tony Hawk's Underground 2 and Skate3 games.
The thing I like most about this project is that I was able to incorporate many of the cultural references that inspire me as a person. You'll probably find a few while scrolling, though I'm sure you won't be able to spot them at first glance. I like how this quality makes the site "re-visitable", since you might spot different references on subsequent visits.
I chose to use Readymag because it's easy to animate widgets — this saved me a lot of time compared to other options. The editor is comparable to Adobe Illustrator in terms of drag-and-drop functionality, which is just a really lovely way of building a site.
Design outstanding web in Readymag. Join now