Faces and stories from 10 years of Readymag
Readymag marks its anniversary with reflections on a decade-long journey and delves into the stories of the team members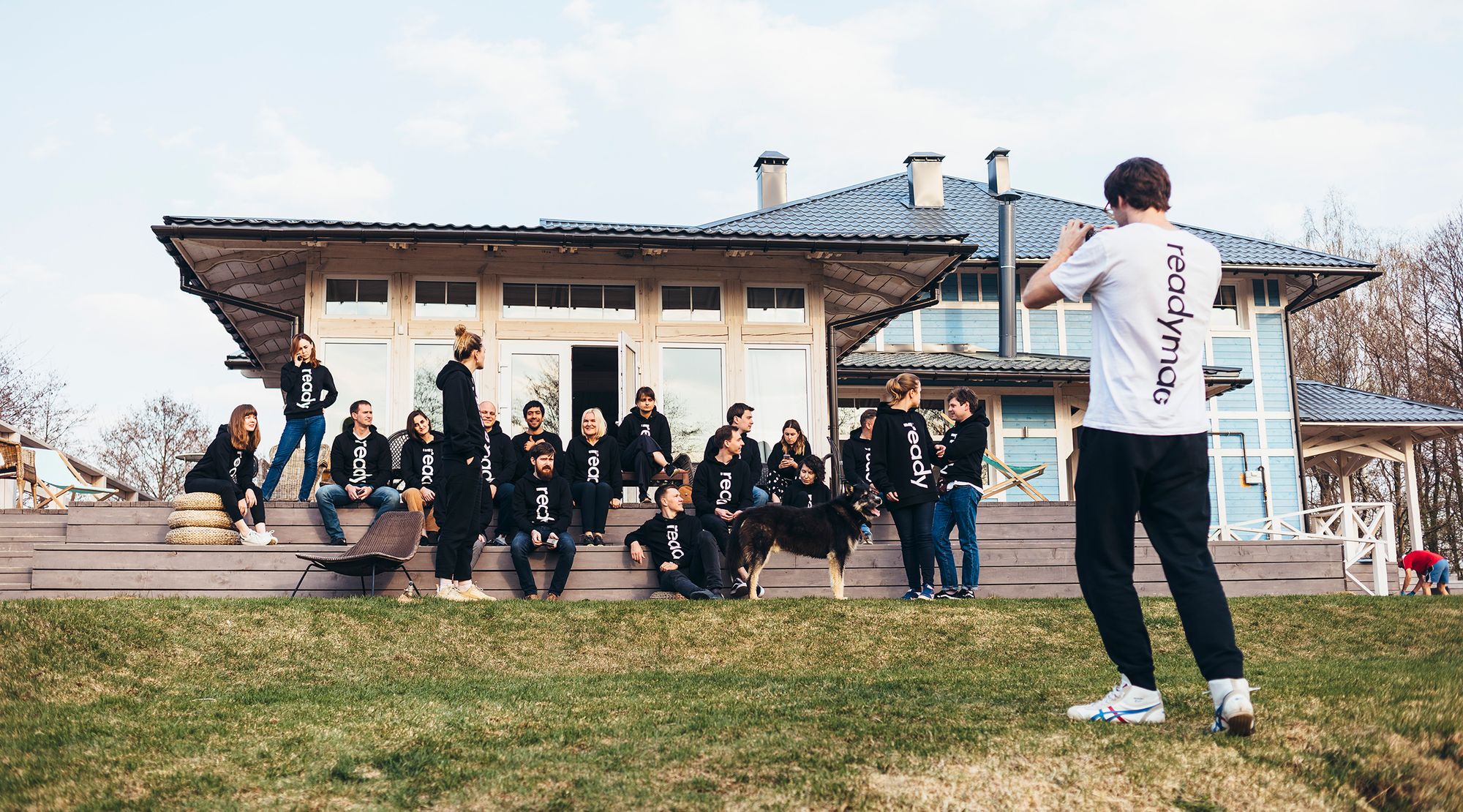 Readymag celebrates its 10th anniversary this month. While it's been slightly longer since its inception, the first version of the product was launched in October 2013. Over the years, our team has expanded from 3 to 45 members, yet the atmosphere has remained unchanged.
We believe that understanding the people behind a product enriches the experience of using it. That's why, on this special occasion, we want to give you an insight into the lives and stories of those who make Readymag what it is.
The stories shared here represent only a selection of our team.
People power progress
A decade of a product signifies ten years filled with passion, dedication, professional discussions, and the milestones achieved by its team. So, what are the individuals at Readymag like?
Gleb, Customer Support Agent: I've had discussions with one of our editors about the sheer wonder of working in a place where you can be your authentic self without the need for masks or pretenses. It's a unique feeling of freedom, where you can fully embrace your quirks and idiosyncrasies without fear of judgment or rejection. That sense of being able to truly be yourself while working and interacting with every member of the team is something I absolutely cherish. It's a rare and beautiful aspect of life at R/m that fills me with genuine affection.
Esenia, SMM Lead: I've met some of the most important people in my life through Readymag. My partner and a few of my closest friends are Readymag employees and users. I've traveled with them, shared apartments with them, celebrated birthdays and Christmases with them, and had the most amazing, life-changing experiences with these people.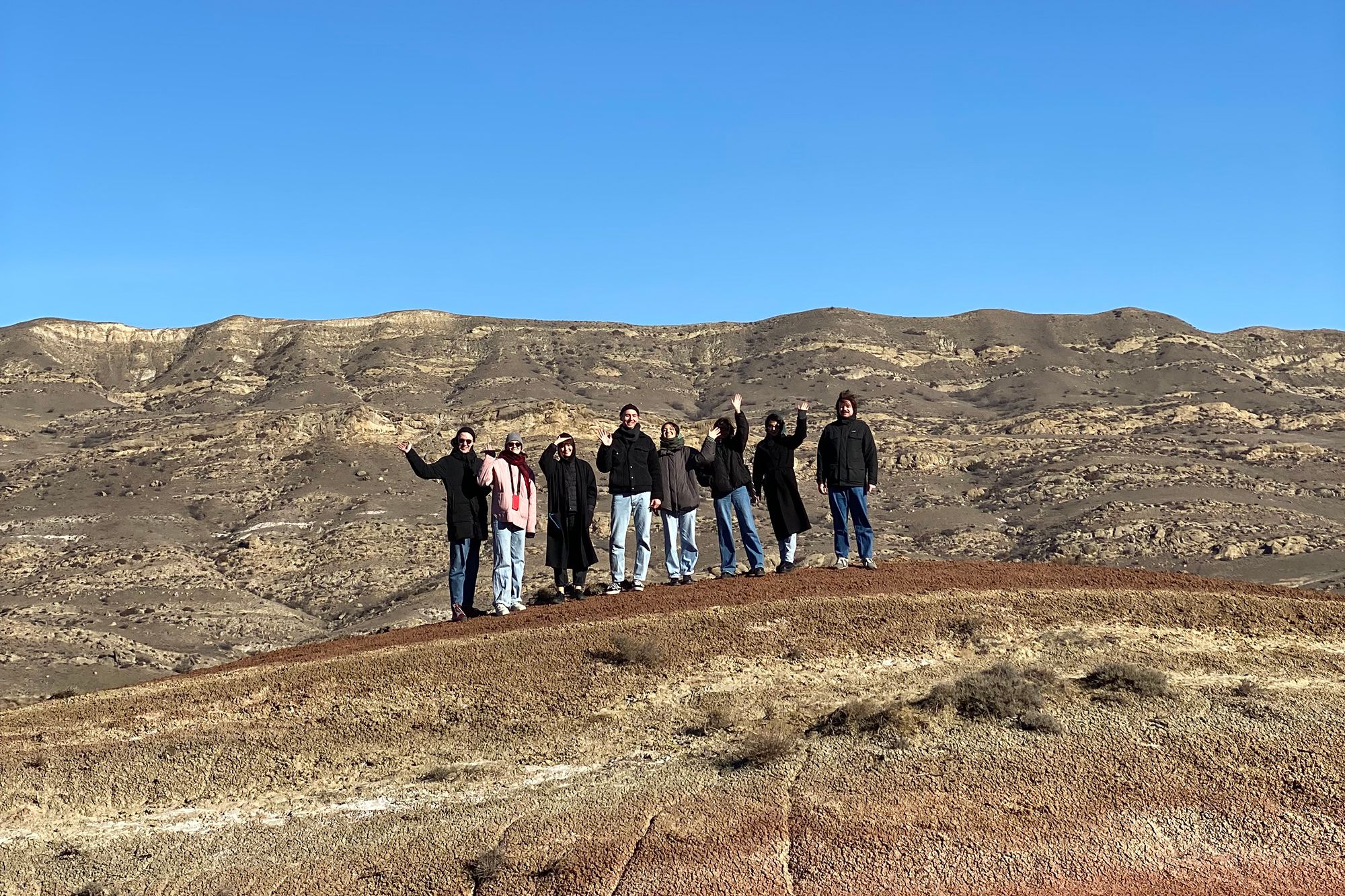 Bazha, Editor: I never miss weekly Friday calls, even if I'm sick as hell, simply because they're so funny. The "juicy" stories (I don't even remember who was the first to call them "juicy") literally make my day. Sometimes they can be a bit sad or give you food for thought, but mostly everyone from the team delivers a hilarious standup. Two stories to mention: how the mom of one of the SMM managers found drugs buried next to her house, or the story about ants that our Head of Growth Marketing tried to smoke out of her flat. Every day is a holiday with the Readymag gang!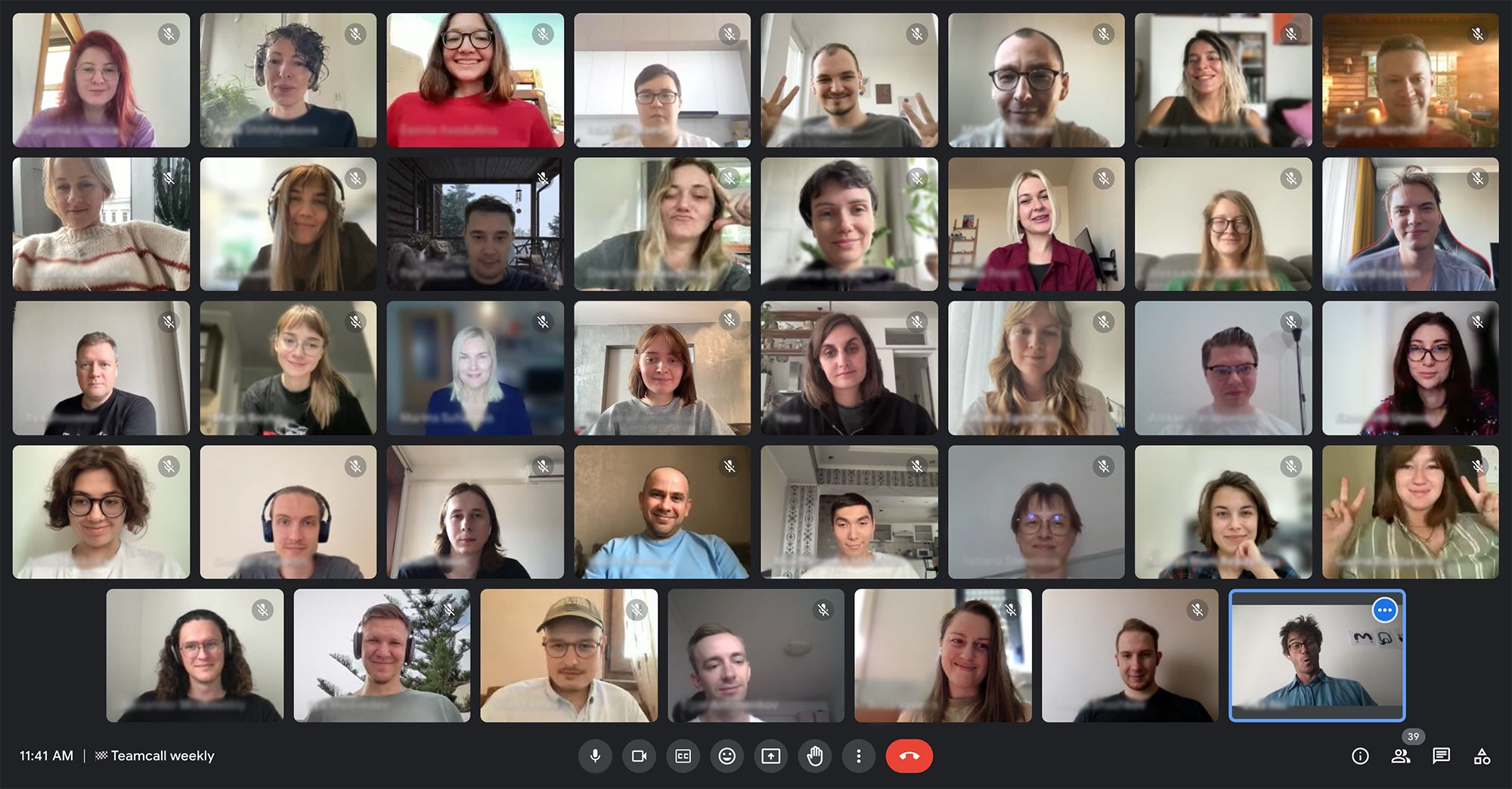 If you're not having fun, you're doing something wrong
As you can probably tell, while we approach our work with seriousness, we always strive to infuse a sense of fun into what we do. This keeps things lively and ensures we enjoy every moment. Below are some testimonials from our team, which highlight that working at Readymag isn't just professionally fulfilling, but also a delightful experience.
Alice, Head of Growth Marketing: In 2019, our Core team lead Ilya and I decided to infuse humor into our work process, leading to the creation of a memes channel that remains active. Ilya and I often brainstorm fun activities for our colleagues. He developed a Slack bot to ensure that memes aren't repetitive, and we even compiled an annual meme report highlighting trends and top contributors. For Valentine's Day, we created a corporate Tinder-style game where colleagues received random meme matches. Laughter is truly central to our culture at R/m, and it's fantastic!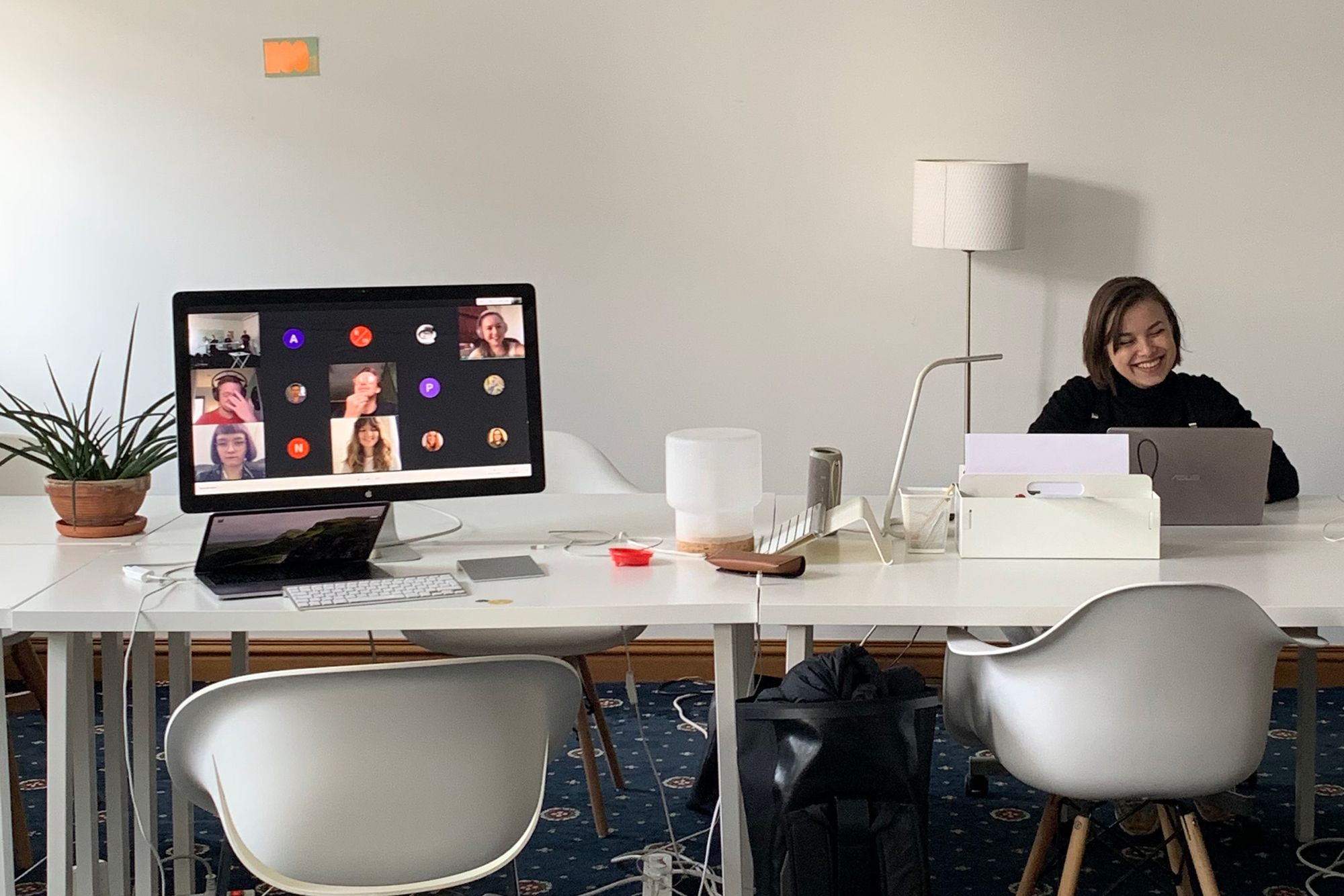 Alya, Head of Brand Marketing: Just recently on a team call, our Head of Growth Marketing shared some rap verses she wrote about Readymag. I won't share them here, but it's enough to say that they were over the top, pompous, and mostly made of boastful rhymes and inside jokes. Our Support Agent immediately picked up the ball and turned it into a track using AI, and then our Analyst added an intro and created a version with a different beat. The results were surprisingly good and hysterically funny, but this story is not even about the joke, but about love. It's about how excited we are to do things together as a team, even if they're not even close to our product roadmap.
Galina, HR Manager: It was hilarious when our Head of Design rode his bike through his apartment during the team call. Such antics are hard to ignore. And recently, there was a story about a rap about R/m written by the Head of Growth Marketing. With the help of AI, it was transformed into a track complete with a beat and music.
Excellence is not an act, but a habit
Speaking of the roadmaps, it's essential to remember that the Readymag team consists of not just fun-loving individuals, but also top-tier professionals. It's because of their expertise and dedication that you experience a product that's both user-friendly and enjoyable to use.
Mikhail, Head of Product: I recall being the first to make a purchase from a store that one of our users created using our e-commerce widget. We spent about six months developing this widget, and naturally, users didn't immediately start selling items after its announcement. The first published project available for public access was the Fellow Community website, a platform for women, which utilized our widget to sell merchandise.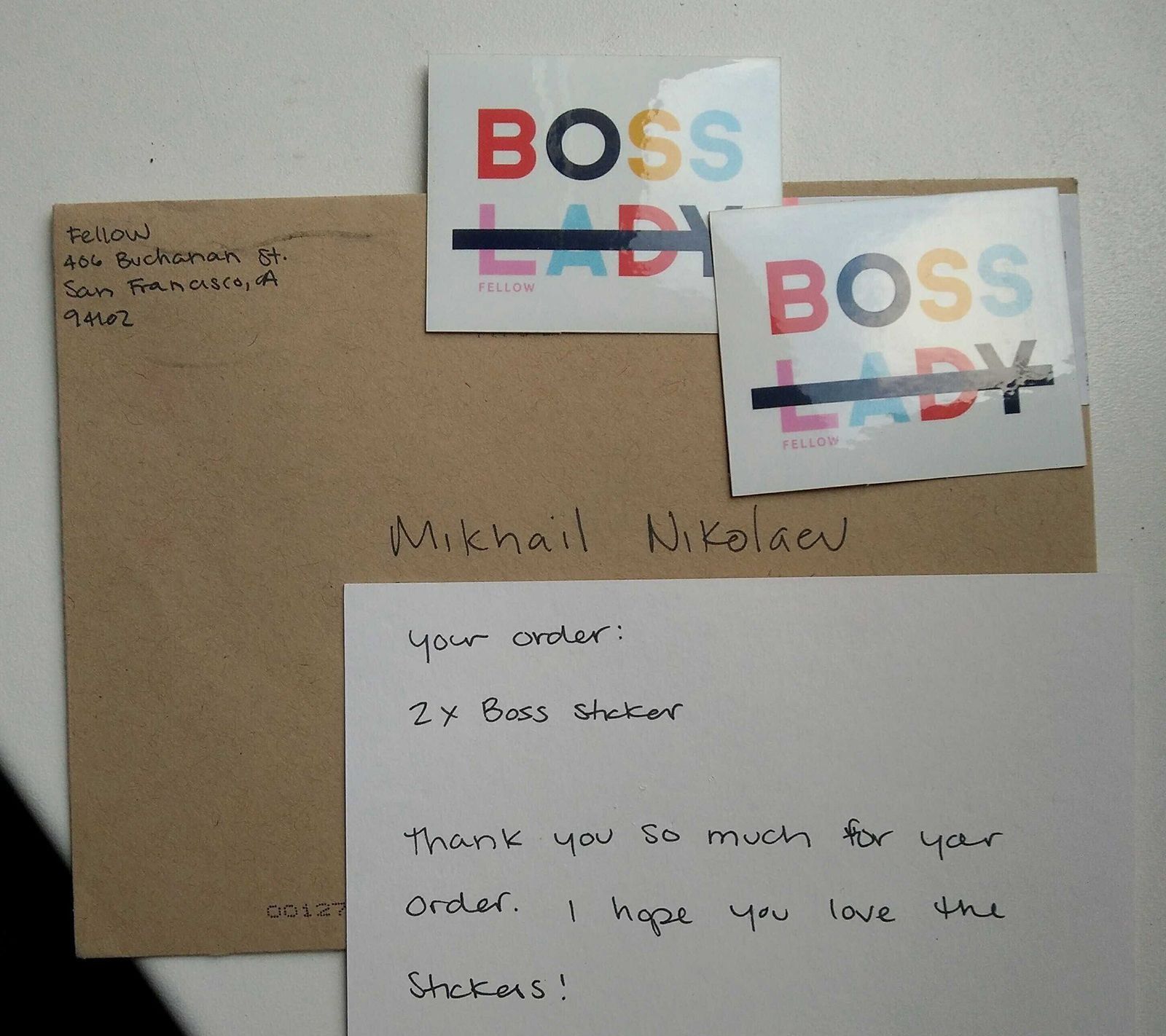 Alexandra, Product Designer: My colleagues, our design team, inspire me every day! All the decisions they make are great. Their designs are nominated for and win international awards (Awwwards, Webby), where I seek inspiration. I look up to them in my work.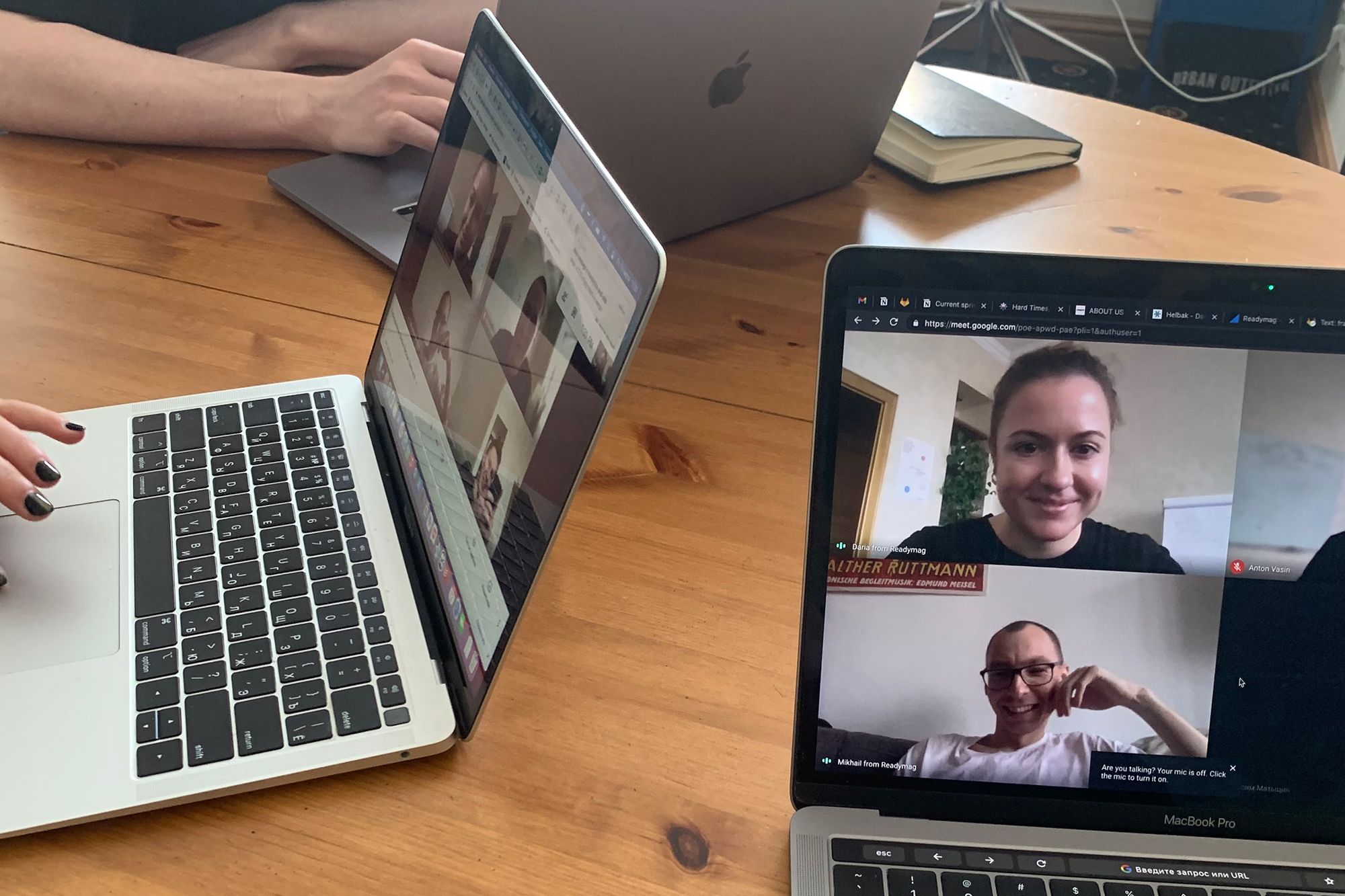 Gleb: I vividly remember the first time a fellow support team member reached out to me for assistance with a highly technical feature that I uniquely understood. It was an incredibly satisfying moment, realizing that I had expertise that even colleagues who had been with the company much longer didn't possess. I see it as a turning point, transitioning from someone who's primarily learning to becoming a bona fide member of the team.
Alya: In 2022, we partnered with the Type Directors Club and spent months working on "The Faces Behind Typefaces," an editorial about the legacy of type design pioneers. I don't know many brands in our segment that can dedicate so much time to educational projects rather than overtly promotional ones. Honestly, I was a bit nervous about putting most of our eggs in one basket, but my doubts vanished when I saw the content taking shape. It became one of our most popular editorials, widely cited by our target media resources, and was nominated for a Webby. It narrowly missed 1st place in the People's Vote category by just 1%.
Tales from the team
Each of us has a story that fills us with warmth, love, and pride. Here are some of them.
Bazha: On my birthday this year, I visited Berlin for a change of scenery. While I planned a weekend picnic for friends, including my Readymag colleagues, my actual birthday fell on a weekday. Knowing I was in town, Diana [Kasay, CEO of Readymag] invited me to her terrace that evening so I wouldn't be alone. Although many team members couldn't attend, the evening was intimate and memorable with just Diana, my husband, a friend, and me. We enjoyed wine, cake, and shared personal stories. That cozy evening reinforced my sense of belonging to Readymag, not just as an employee, but as part of a close-knit community of friends and collaborators.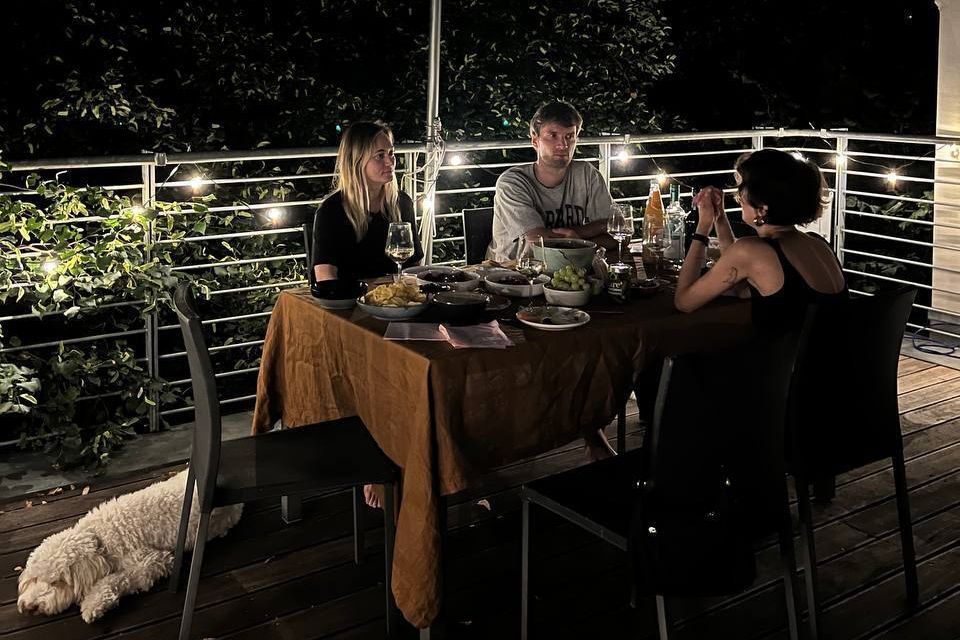 Tatyana, Chief Editor: At the start of my tenure at Readymag, Alya, our Head of Brand Marketing, and I met to discuss pending tasks after her recent vacation. While my list wasn't urgent, Alya appreciated the smooth operations. I mentioned how planning eased the mental strain. Alya corrected me, saying it was more about the camaraderie. Her phrase stayed with me, resonating during team discussions, project coordination, and brainstorming sessions. It's a profound sense of unity and shared purpose. I'm grateful to the entire team for this feeling and to Alya for encapsulating it so perfectly.
Inna, CEO Assistant: In December 2021, I joined Readymag and was tasked with organizing a New Year's Eve party. Drawing from my experience in a large company, the event turned out more formal than the team's usual vibe. Recognizing this, Diana and I shifted gears for the next celebration, opting for a relaxed pajama-cocktail theme. The plan worked out brilliantly, and it was a reminder of the beauty of working in a tight-knit group. At Readymag, we're more than just colleagues; we're a team where every individual's effort is cherished and impactful.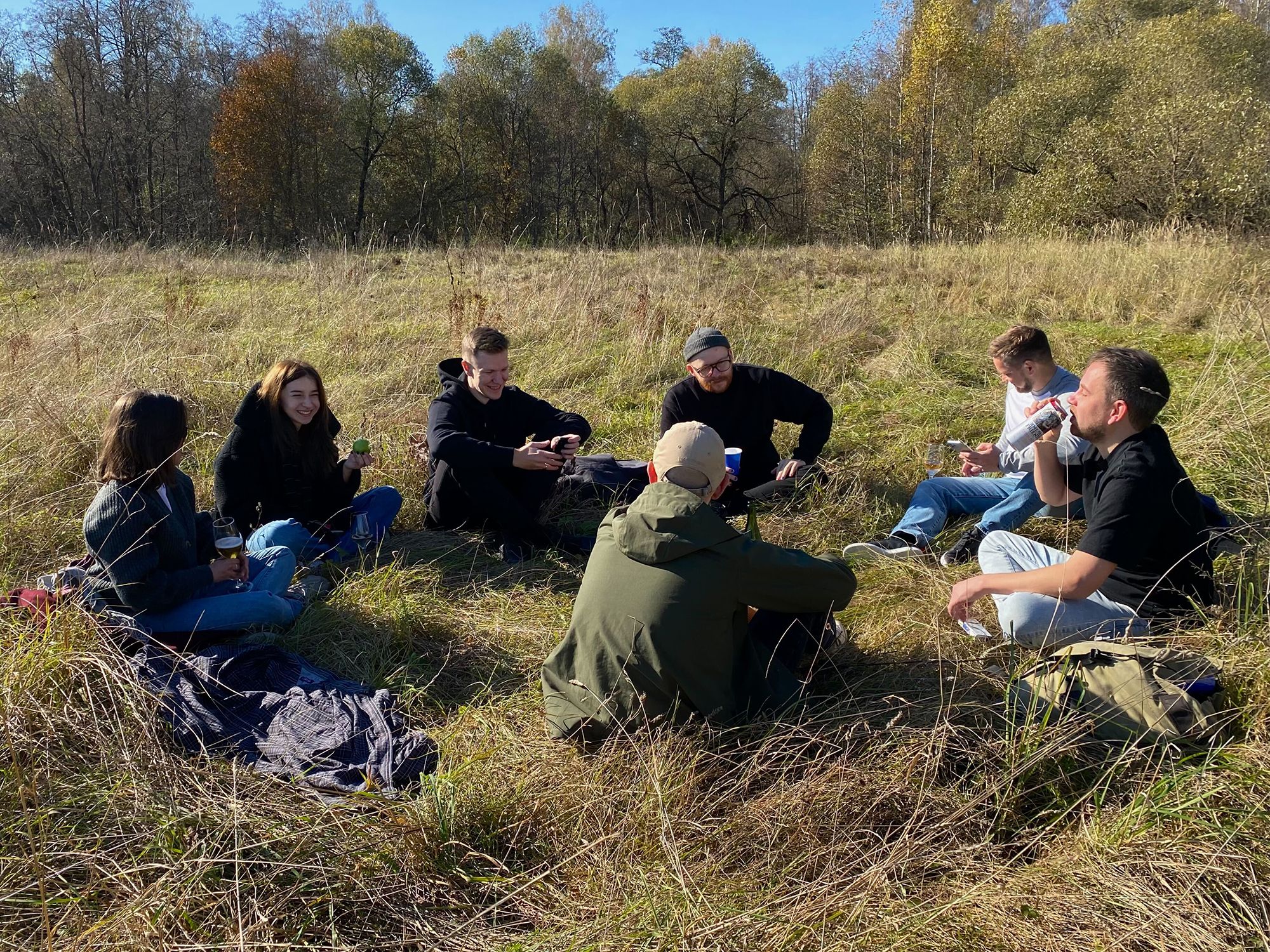 Design outstanding web in Readymag. Join now