Expand your color spectrum: four exercises from design teachers + suggested films
In this article we offer four creative exercises practiced by renowned design teachers.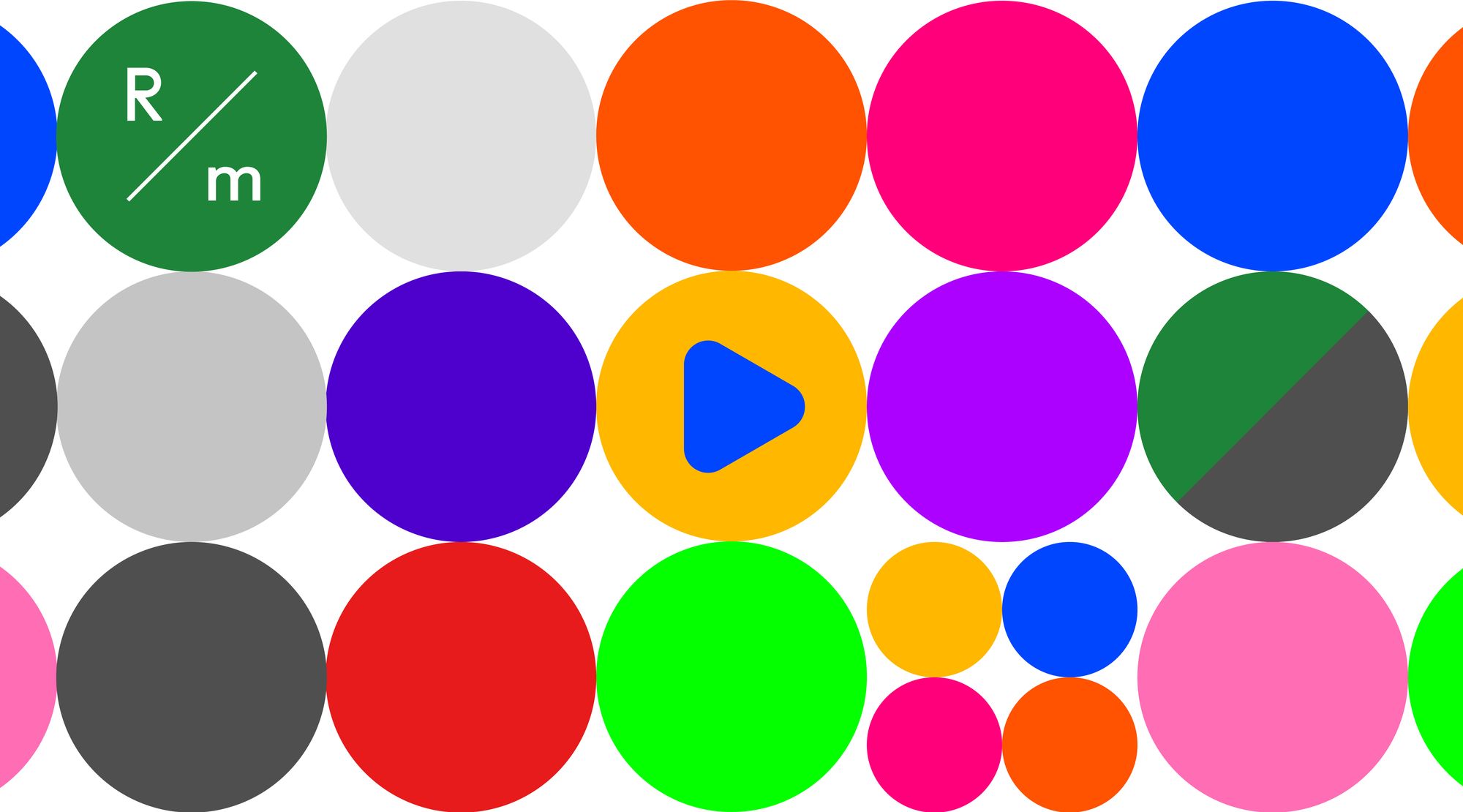 It's very important for designers to push their eye and awareness, to see more than they thought possible. This is certainly true with color. It's also very important to practice putting yourself in the shoes of other people. Like any form of exercise, the more you do it, the stronger you get. In this article we offer four creative exercises practiced by renowned design teachers and originally mentioned in our Design Almanac.
Paint with watercolor
"Your clients may not be good at noticing, but you should notice on their behalf. There are millions of ways we can improve life for each other, but you can only start to use your imagination if you are a good noticer," says Michael Wolff, a highly regarded British designer and co-founder of Wolff Olins, one of the world's most iconic design companies.
To expand your color spectrum and the ability to transform what you see in your projects, Michael recommends painting with watercolor.
"If you ask an English company to send you their paint colors, they probably will have three whites. And if you ask a Japanese company to send you their paint colors, they will probably have a hundred whites," Michael continues, "But even that's not enough! For example, if I'm working with designers and they are looking in a Pantone book for a green, I will say, look, go out with a watercolor box into Regents Park because you will find a million greens. And Pantone has only 10." — Michael Wolff
Explore exhibitions and paintings
Michael recommends every designer makes the language of noticing and appreciation a part of their daily routine. He also suggests spending time at art exhibitions, which offer the perfect opportunity to practice.
"Look, exercise your noticing, enjoy the colors of every product you buy — what's good, what's bad. When you go to exhibitions and see paintings, you suddenly become more aware of color."— Michael Wolff
Write an essay about color
Oleg Paschenko, a designer and artist who currently teaches at the HSE Art and Design School in Moscow, asks design students to write about why they love a certain color or color combination.
"I believe the ability to express aesthetic impressions in words is very important; doing so, you come to articulate the cultural and semantic echoes you find in an artist's work and become conscious of your synesthetic experience." —Oleg Paschenko
Go on a walk and follow colors
"Try to go on a walk and follow the path of a certain color," Oleg recommends.
"I send my students on walks with certain specific tasks: for example, they have to look for a particular color and follow its path in such a way that every part of the path comes to constitute a coherent story." — Oleg Paschenko
Last but not least, check out this list of films that masterfully use color.
The Cabinet of Doctor Caligari — Robert Wiene, 1920
Metropolis — Fritz Lang, 1927
The Third Man — Carol Reed, 1949
The Leopard — Luchino Visconti, 1963
A Space Odyssey — Stanley Kubrick, 1968
Blade Runner — Ridley Scott, 1982
The Cook, the Thief, His Wife & Her Lover — Peter Greenaway, 1989
Orlando — Sally Potter, 1992
Russian Ark — Alexander Sokurov, 2002
Sin City — Robert Rodriguez, Frank Miller, 2005
The Grand Budapest Hotel — Wes Anderson, 2014
Fargo (TV series) — Noah Hawley, 2014
---
Explore awesome projects created with Readymag.
Check out our educational project covering the fundamentals of design.
Design outstanding web in Readymag. Join now